Graham Reid | | 4 min read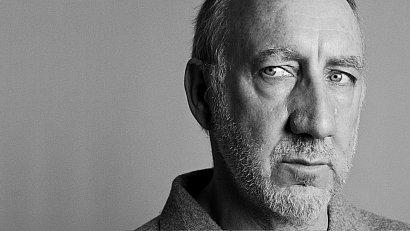 A few years ago before Christmas I bought two rock autobiographies to read over the break. One was Rod Stewart's Rod which was howling funny and charted the life of a man for whom booze, blondes and a bloody good time were written into the contract of being a rock star.
So he obliged.
The other could not have been more different, it was Pete Townshend's earnest Who I Am which read like open-heart surgery on his emotional life and was mostly free of humour and good times.
It's an excellent book, but I concluded the reason Keith Moon in the Who became so outrageous was he had to fill the fun-gap left by Pete.
The jury will always be out on whether Rod or Pete made the better music either in bands or as solo artists, but outside of the Who we might observe that Townshend's album were always more highly regarded, if way way less popular, than Rod's.
Pete Townshend makes the case for himself with a new compilation drawn from his solo albums (about half a dozen that are relevant, the ones to his guru he, and we, set aside).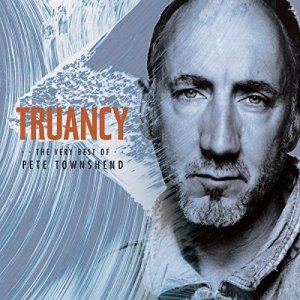 Only one of his albums made any wide impact, that was Empty Glass from 80 and for the compilation Truancy: The Very Best of Pete Townshend he taps it for two of the most obvious songs; Let My Love Open the Door (a hit in the US and on movie soundtracks) and Rough Boys, a sexually ambiguous lyric and a song he dedicated to the Sex Pistols and his own children, the implication being that the Pistols were part of the Who's offspring.
Disappointingly the compilation doesn't include the finest song on Empty Glass, his beautiful And I Moved in which he poetically sang of his spiritual conversation. He's never included it on any previous collection either.
The collection opens with three songs from his solo debut Who Came First (72): Pure and Easy which he described on the original album cover as a pivot for his fraught Lifehouse project, the raw acoustic folk of Sheraton Gibson and the rollicking, expanded and over-long demo of the Who's Let's See Action (also from Lifehouse). It serves to remind that Townshend was always happy to share his working drawings of songs, especially on the Scoop album series of home recordings and demos. (He includes You Came Back from that source.)
Many longtime Townshend fans would argue his best solo outing was his most relaxed, the terrific Rough Mix (77) with his longtime pal Ronnie Lane, bassist in the Small Faces/Faces. Pleasingly three from it appear on Truancy -- My Baby Gives It Away, A Heart To Hang Onto and Keep Me Turning – and you can feel the ease between them. [See below for more on this album]
Elsewhere are some memorable solo songs: Face Dances No. 2 (from All the Best Cowboys Have Chinese Eyes, 82), the furious Face the Face (White City, 85) and two new songs, Guantanamo and How Can I Help You.
IT's a decent single disc compilation but, as with his autobiography – and his sometimes pugnacious demeanor in interviews – there are not a lot of laughs to be had with Pete Townshend, although some might say he's having fun with us right now.
Because – and no one asked for this – just released there is Pete Townshend's Classic Quadrophenia, the classic Quadrophenia rock concept album from 73 delivered by the Royal Philharmonic Orchestra with Townshend, Billy Idol, Phil Daniels (the original Jimmy kid in the 79 film version) and others.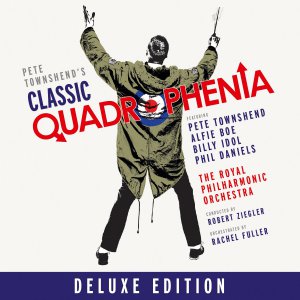 Do loyal old Who fans want to hear an orchestral version of a rock album? Does the RPO audience have any interest either?
In truth the orchestral passages are very powerful. But tenor Alfie Boe's Broadway-cum-opera vocals are pretty grating and lack the edge required to convey a story about teenage confusion, anger and angst.
It does seem an odd and unnecessary album, and for a man who wrote, "Hope I die before I get old" – words which have unfairly dogged him and will appear in every obituary – Pete Townshend seems more and more intent on trawling through his past.
Maybe it's too much to ask of a man who recently turned 70, "Let's see action"?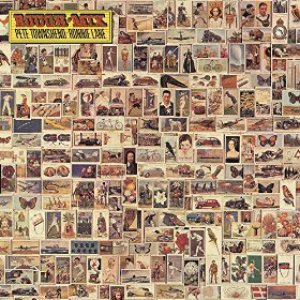 Pete Townshend and Ronnie Lane: Rough Mix (1977)
Although the names on the title suggest this was some kind of pairing between the two longtime friends, there was much more to it than that . . . even though it was initially going to be something else.
After finishing a US tour in '76, Townshend took time out, ostensibly to produce an album for Lane.
But the casual nature of their friendship lead to Lane and Townshend co-writing the instrumental title track and the idea of an equal-billing album emerged . . . and some impressive pals dropped by.
Charlie Watts plays drums on the Townshend-penned opener My Baby Gives It Away and Catmelody (which also has the Stones piano man Ian Stewart), Eric Clapton not only plays on the title track, April Fool and Till the Rivers Run Dry (dobro on the latter two) but also co-wrote the delightfully folksy Annie with Lane and Lane's then-wife Kate Lambert (about their very old babysitter), Who bassist John Entwhistle contributes "vocal help" on Till the Rivers Run Dry (written by US country star Don Williams for his just released album) and in other places are Rabbit Bundrick on organ, harmonica player Peter Hope-Evans from Medicine Head, Henry Spinetti on drums, Gallagher and Lyle . . .
Yet at no time does this sound like some supergroup session because Lane's inclination was more towards the pastoral and folksy, and Townshend was moved in that direction too. Clapton was also turning down the heat too (his most recent singles had been Hello Old Friend and Dylan's Sign Language) so there is a sense of relaxation and no aspiration about the album.
When it was released I noted, "the warmth of the music rises above all expecations. Just musicians making music in the company of good friends".
Unbeknownst to Townshend however, during the sessions at Olympic Studios (with Glyn Johns) Lane was diagnosed with multiple sclerosis . . . yet he subsequently toured, continued to record and spent many of the next few years continuing with his traveling band until the MS took its toll and he eventually moved to Austin, Texas where he continued to play.
He died in Colorado in '97 where he had been supported financially by friends, among them Eric Clapton and Rod Stewart. He was 51.