Graham Reid | | 1 min read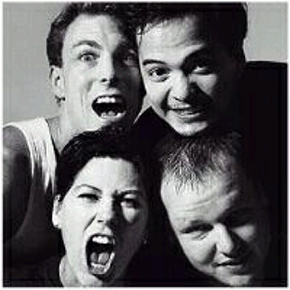 Apparently the man known as Black Francis (and later Frank Black) was obsessed with outer space but in '86 gave up the idea of coming to New Zealand to see Haley's Comet to form a band. Our loss was the world's gain because the band was the Pixies who inspired countless others in their first lifespan.
They split in '93, reformed in '04 (although founder member/bassist Kim Deal quit in '13) and carry on today with a new album Head Carrier out next week.
A long, if broken, life . . . but what are their essential albums?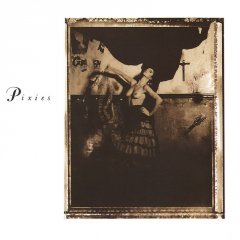 Surfer Rosa (1988): The impressive debut produced by Steve Albini announced a very different sounding band (with odd lyrics) and topped the US indie charts.
Raw, influential (Kurt Cobain loved it and got Albini in for Nirvana's In Utero) and often bruisingly melodic alongside the sonic aggression.
Doolittle (1989): The critically acclaimed "hits" album produced by Gil Norton which includes Monkey Gone to Heaven and the poppy Here Comes Your Man with indie.radio favourites Debaser and Crackity Jones.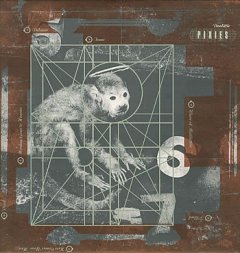 The easy-entry album for sometimes uneasy listening.
Quiet-loud which became a grunge hallmark is all over this.
Trompe Le Monde (1991): After the spacerock-cum-surf sound and themes of Bossanova the previous year, this was a return to their raw mix of power pop, alt.rock and melodic noise.
Not the critics' favourite (too much sci-fi) but fans loved it.
Indie Cindy (2014): A collection of their three EPs (all produced by Norton) released the previous year (all without Deal). The strong beginning of their second life.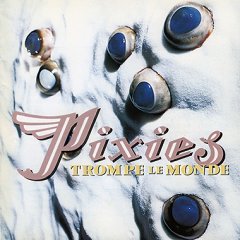 Also: Black Francis' output as Frank Black has its many highlights in a pop-meets-noise way, notably his 94 Teenager of the Year and, for real fans, the curiosity Frank Black Francis double from 04 which was a disc of pre-Pixies demos and another where he revisited some Pixies songs in a stripped back manner.
Deal's band the Breeders (with Tanya Donnelly of Throwing Muses) kicked off with the powerful Pod (90) and peaked with Last Splash (93).