Graham Reid | | 3 min read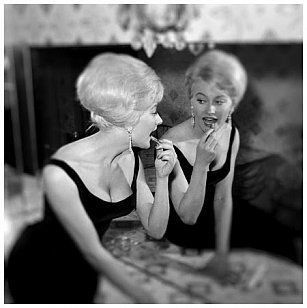 From this physical and historical distance, it is easy to consider Monica Zetterlund, who died in 2005 aged 67, as simply "world famous in Sweden".
But there was time when she infamous in her homeland.
It came when she represented Sweden in the 1963 Eurovision Song Contest. Her song En Gang i Stockholm/Once Upon a Time in Stockholm (aka Winter City) scored exactly "nul points" and came in dead last, tying with Finland, Norway and the Netherlands.
Just as galling for the Swedes was that Denmark won with 42 points.
Zetterlund returned home to some derision and shame, but to be fair to her the song's lyrics weren't up to much. Beppe Wolgers' words included this deathless line: "The bells of the German church silently call ding-dong".
You can see the problem.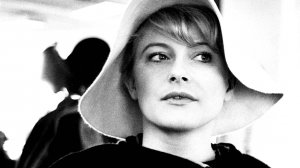 The fact is however that Zetterlund and the song were a mismatch, and both were ill-suited to the world of Eurovision. It was an almost achingly slow ballad thrust into the world of upbeat pop.
Zetterlund was a jazz singer, and an increasingly accomplished one. But for the Swedish perhaps her greatest accomplishment was in singing in their native language. It vindicated the language in the context of popular culture which was being besieged by music from America and Britain.
Zetterlund – born Monica Nilsson – started her career at 15 singing in her father Bengt's band for which she would learn English-language songs by ear even though she often had no idea what she was singing about. Perhaps that, her ability to mimic phrasing and tempo, made her the expressive if idiosyncratic singer she became.
She grew up in the small town of Hagfors west of Stockholm and – if you believe the recent bio-drama Monica Z – her family and only daughter, the actress Eva-Lena Zetterlund, were sacrificed on the pyre of her ambition as she pursued work in Stockholm and then New York.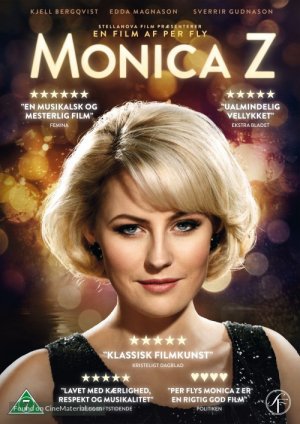 This version of her life has been disputed, but what is true is that after some missteps early on and encouraged by Ella Fitzgerald who advised her to sing in her own language, her career took off.
The year after that Eurovision debacle she recorded the album Waltz For Debbie with the great composer/pianist Bill Evans.
She'd already recorded – four years previous – with Thad Jones and Zoot Sims, but it was Waltz for Debbie which announced her to the wider world.
By that time she was in a productive musical relationship with the pop and lyricist Wolgers (whom we'll forgive for the sound of those silent bells) and was singing in Swedish.
Wolgers would also write Swedish lyrics for established American songs or standards (such as Take Five which became the strident I New York).
I New York/Take Five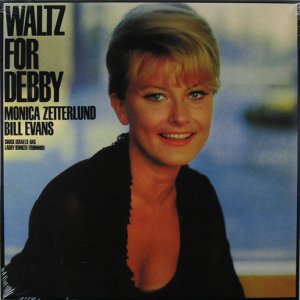 In the early-to-mid Sixties she performed with the Thad Jones-Mel Lewis Orchestra (in London), Miles Davis, Stan Getz, Louis Armstrong and Quincy Jones, sang regularly at the famous Golden Circle club in Stockholm, but then was diverted by more pop-oriented material and a career as a film and television actress. Towards the end of her life recorded with Neils-Henning Orsted Pedersen.
She recorded for Columbia and RCA, was married three times (and had a four-year relationship with Steve Kuhn), had a lengthy struggle with alcohol, enjoyed the high life but was increasingly crippled by scoliosis and died tragically in a house fire.
It is believed she was smoking in bed and, despite desperate call, perished in the flames.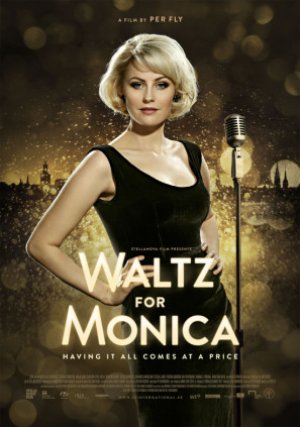 Her final album five years previous found her going back to her peak period. It was Bill Remembered: A Tribute to Bill Evans.
There are some very interesting descriptions of Zetterlund's vocal style.
The Penguin Guide to Jazz on CD calls here "the coolest of the cool stylists" and notes she "has some of the slightly fey charm of Astrud Gilberto, but she's a much more accomplished vocalist" and the subtitle to the Monica Z film – where she is played by the lookalike singer Edda Magnason – translates to "a lingonberry twig in a cocktail glass".
The image is taken from a '67 poem by admirer Tage Danielsson: "A night club queen smelling of barns. A lingonberry twig put in a cocktail glass. A blond Negress from the lady siren visited forests of the county Värmland".
Slightly flawed though the film Monica Z aka Waltz for Monica (available through Madman, with subtitles) might be, it does shine a spotlight on a woman who was more than just "world famous in Sweden".
"Nul points"?