Graham Reid | | 3 min read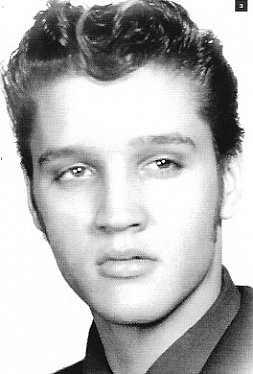 The further we get away from Elvis Presley – he came to fame 60 years ago and has been dead for 40 – the harder he is to see.
His career was, by current standards, quite short.
Those who came to attention in the UK punk explosion around the time of his death have had careers twice as long. And immediately after his death at just 42 his legacy fell prey to impersonators, tabloid stories ("Elvis' bus found on the moon"), conspiracy theories that he was still alive, parody, satire, kitsch and then, perhaps worst of all, merchandising and exploitation of his image.
Heard the songs, got the tea-towel; been to Graceland, bought the fridge magnets, postcards, bottle opener . . .
To their credit, his longtime label RCA – now in the hands of Sony – has actually done good by the man in thoughtful reissues, notably the wonderful Complete Masters series which cover the Sixties and Seventies, the Stax Sessions and even lavishing a bit of attention on his soundtracks.
Yes, there are probably already exactly the right amount of RCA hits packages and repackages in the world, but every now and again a collection comes along which reminds you of the greatness of Elvis Presley.
It confirms what an earthquake he was, both musically and culturally.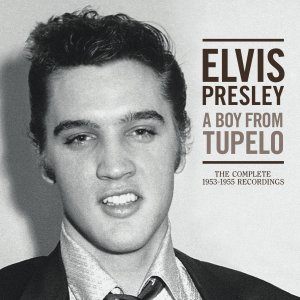 The 45rpm-sized and beautifully packaged three-CD collection Elvis Presley: A Boy From Tupelo; The Complete 1953 – 1955 Recordings (RCA/Sony Legacy) which comes with an illustrated 120-page booklet in a mini-box set sleeve throws you right back to the making of the legend.
Back to when his music was more important than the image-making and mythologising which invariably followed.
The boy From Tupelo – who was by the time of his first sessions, included here, a young man in Memphis – brings together for the first time all his Sun Studio sessions and outtakes, as well as the four private recording he paid for himself, plus live radio and concert performances from the years covered.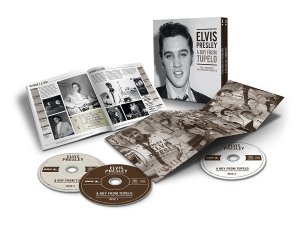 Many of these sessions, performances, songs and outtakes were in very poor condition but a have been carefully mastered (and remastered) to chronologically capture the breadth, energy, enthusiasm and excitement of the ambitious 18-year old who paid for his own recordings at Sam Phillip's Sun in July '53 where he made acetates of two songs: My Happiness and That's When Your Heartaches Begin, the former made popular by a number of artist (including Ella Fitzgerald) six years previous; the latter written in '37.
Elvis might have been the future, but at that time he was a young man looking back, way back, for songs his mother could enjoy.
And then he was back in Sun for two more self-financed songs in January '54 (I'll Never Stand in Your Way and It Wouldn't Be The Same) before Phillips took him seriously and -- five months later and, while attempting other songs (Harbour Lights, I Love You Because) – Presley and the band (Scotty Moore, Bill Black) almost spontaneously knocked out That's All Right and Blue Moon of Kentucky.
They were respectively a black blues and a white country song, both given his enthusiastic treatment . . . and so rockabilly-cum-rock'n'roll entered the mainstream of American music.
And nothing would ever be the same.
Interestingly, all six previous songs he tried were sentimental ballads and his rockabilly was quite an unexpected aberration. Even I'm Left, You're Right, She's Gone was tested in a slower version. And he had an affection for ballads like I Love You Because which comes here in multiple takes, as does Rodgers and Hart's Blue Moon (not to be confused with Bill Munroe's Blue Moon of Kentucky).
The disc of live radio and concert performances chart his growing confidence however and, despite the rough quality of some of the 32 tracks, you can hear him steadily moving away from the slow songs and into Shake Rattle and Roll, Money Honey, Good Rockin' Tonight, Chuck Berry's Maybellene and other black r'n'b songs given his distinctive upbeat approach.
What is also fascionating here too is how faltering but enthusiastic guitarist Scotty Moore could be, his single string and often single note-repeating solos are oddly thrilling.
John Lennon might have been overstating it when he said, "before Elvis there was nothing". But any musician who disrupts your world at 15 the way Presley shook his life in distant Liverpool deserves such hyperbole.
And Lennon was talking about the Elvis Presley of Heartbreak Hotel in '56 and beyond, all of which is beyond the scope of this collection.
A Boy From Tupelo collection shows there was actually something before Elvis.
There was Elvis.