Graham Reid | | 3 min read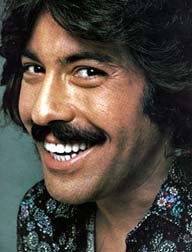 About 45 fascinating minutes into what could have been just a 10 minute knock-off interview with Tony Orlando -- best known for the early Seventies hits Knock Three Times and Tie A Yellow Ribbon Round the Old Oak Tree with the group Dawn -- I say, "Wow, you are about two degrees of separation from my record collection".
Orlando laughs like a drain.
But it is true.
He has dropped in an anecdote about Miles Davis; going to London in the late 60s to tell the Beatles' company Apple it didn't own the publishing on James Taylor's breakthrough album Sweet Baby James because the company he worked for did; and friends in the famous Brill Building such as Burt Bacharach, Gerry Goffin and Carole King. He notes as an afterthought he signed Barry Manilow to CBS and produced his first album.
All this from a man who was considered washed up in 1963.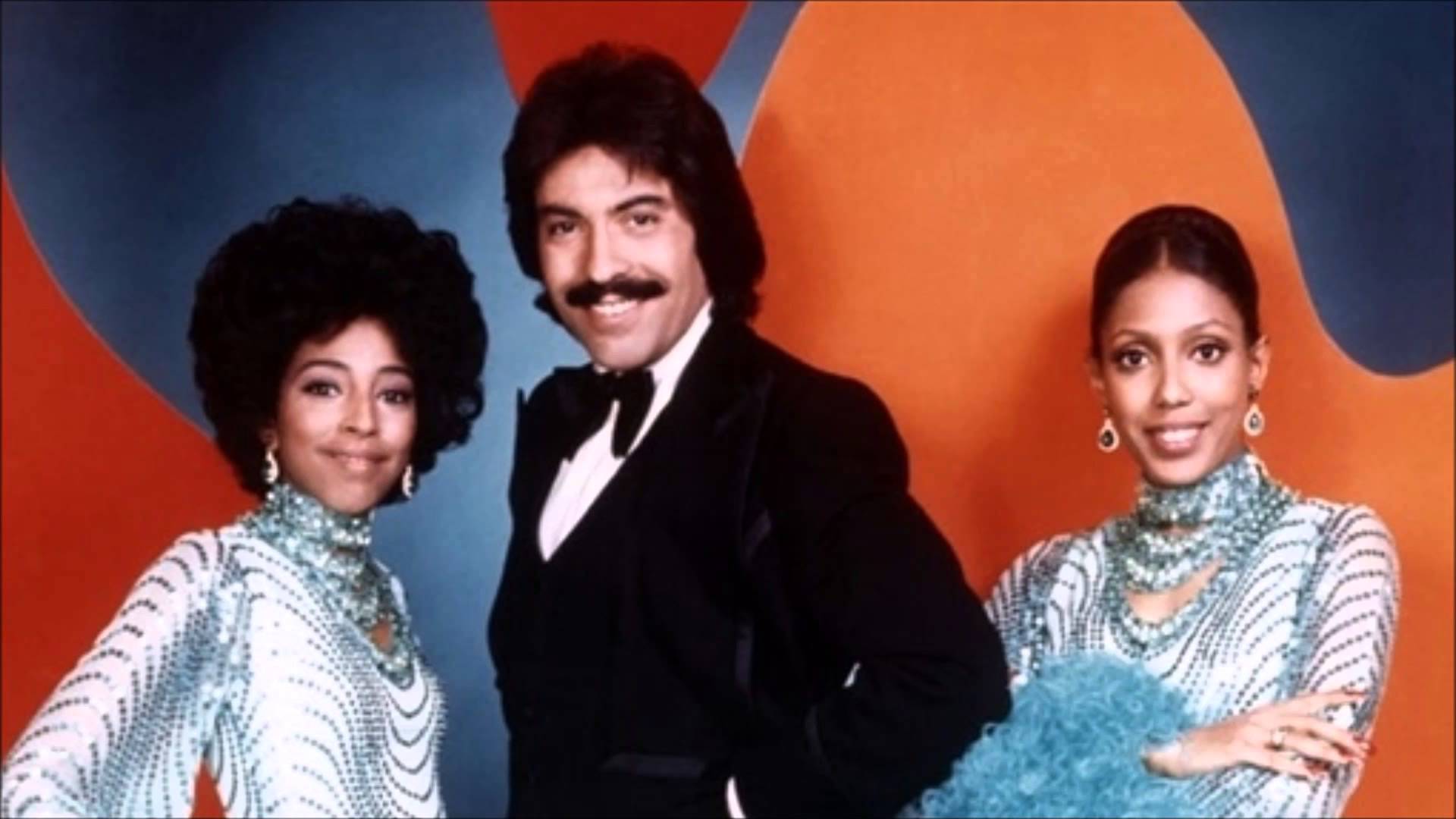 Orlando had two pop hits in 61 -- Halfway to Paradise and Bless You -- but then the Beatles arrived: "My career was over. I had hit records prior to the British Invasion and the next thing I was in an elevator listening to one of my songs on the radio and I hear the DJ say, 'That was Tony Orlando, and isn't he the youngest oldie-but-goodie that ever lived?'
"I was only 18."
Orlando took a management position in publishing at CBS with his friend and music business legend Clive Davis. For four years he enjoyed it, then fate stepped in.
Hank Medress of the Tokens [who had the hit The Lion Sleeps Tonight] brought Orlando the demo of a song Candida which he wanted to sell quickly to pay off debts. As a favour Orlando sent it to Bell Records who loved it, but not the singer. They suggested Orlando do the vocal.
"I didn't want to so I called Ben E. King and asked him. He listened to it down the phone and said, 'been there, done that'. So I did it."
They recorded the song in an hour and Orlando insisted his name not be on it, "because I didn't want to lose my job, I thought Clive Davis would kill me."
Candida went to number one under the name of Dawn, named after the daughter of a record company promotion manager. Orlando didn't even tell his wife it was him on the song -- but Medress came back saying they needed a follow-up.
"And that song was Knock Three Times. I said to Hank that wasn't going to sell a thing because here I was working with the likes of Blood Sweat and Tears, the Yardbirds, Laura Nyro and credible people like that.
"But it went to number one and sold six million copies. So I go back to Clive and say, 'I think something has happened here'. And he says, 'I know. You're Dawn, right?'
"He said, 'I figured you'd do an album so I could press you to put four of our songs on it.' No wonder he became the president of the company."Davis encouraged him to pursue singing again -- and Orlando never went back behind a desk. In 73 his career as Tony Orlando and Dawn (with singers Telma Hopkins and Joyce Vinson Wilson) took off with Tie A Yellow Ribbon Round the Old Oak Tree, the story of a prisoner coming home and waiting for a sign -- the yellow ribbon -- that his wife has forgiven him.
"It was symbol of love but it became this song of homecoming for soldiers. I first sang it with Bob Hope for POWs from Vietnam, Cambodia and Laos -- and I have been reunioning with those people ever since, for 34 straight years.
"On the 25th anniversary they made me an honorary POW, and I have used that song to raise money for veteran's causes."
Orlando initially didn't want to record Yellow Ribbon because he thought Knock Three Times had been a novelty song, and this sounded the same.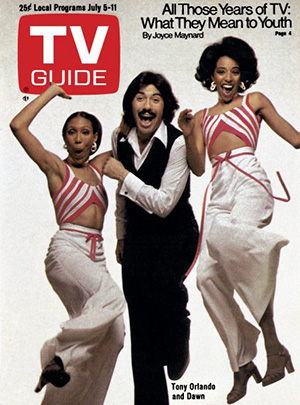 "I didn't want to be a novelty act, and I wanted Telma and Joyce to be respected. They had recorded Heard It Through The Grapevine with Marvin Gaye, Shaft with Isaac Hayes, Band of Gold with Freda Payne, were on all the Four Tops records . . ."
But when Tie A Yellow Ribbon became an international hit Orlando and Dawn became one of the most popular touring acts in the 70s.
Today, at 63, Orlando plays around 165 shows a year and is loving it.
"As long as I remain two years younger than Paul McCartney I'm okay. In a long career you achieve so many goals that eventually you revert back to why you were doing it in the beginning, for fun.
"And when I go out on that stage now I enjoy every minute of it."