Graham Reid | | 5 min read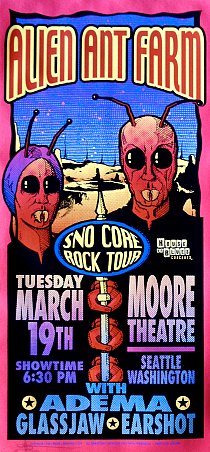 Okay, here are some things about Alien Ant Farm, who might otherwise be dismissed as one-hit wonders for their recent top-10 cover of Michael Jackson's Smooth Criminal.
First, singer-songwriter Dryden Mitchell is a smart guy, grew up on metal and sensitive folk equally and writes damn fine, angst-driven rock.
Secondly, they have a great rhythm section which kicks along inventively behind Mitchell's vocals and Terry Corso's intelligent guitar work.
Thirdly, despite being from California they don't pretend to be cooler-than-thou, don't fit any nu-metal/skate-punk mould, and have done it on their own without some media hype about a "scene".
Fourthly, and by no means least, they're coming here for the Big Day Out - and hats off to them for getting on a plane when many other American acts are avoiding watching airline stewards running through emergency evacuation procedures.
"We're all about touring," says Mitchell. "We were in London when [September 11] happened and had to fly home a week later. And we've flown a good five, six or seven times since then."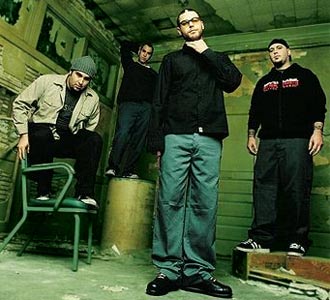 Mitchell understands why bands like Pantera have remained grounded, but Alien Ant Farm have to take advantage of the opportunity. They have a major label debut album ANThology, which peaked at number 11 on the US charts, and an unlikely hit single in their rocking Jackson cover.
"We really don't have a choice. We could say we don't want to do it, but we've got to keep working. Anyone in any business has to do that. It's definitely something to think about doing, but guys like Pantera have made their mark, made some good money and have been around the block a few times.
"It's easier for them to not tour, they're not going to slip under the rug. Whereas if we decided to stop because of what happened, on our first headlining run, that would be very foolish."
"In the beginning we'd play a different cover song at almost every show," says Mitchell, "whether it be by Weezer, Sade, the Police or Bad Brains.
"We'd pick covers for the fun of it, more fun for us than crowds sometimes. Once we stumbled on Smooth Criminal we left the others behind because it got such a cool response.
"Kids had secretly been into Michael Jackson. I'd ask them about him and they'd say, 'Screw him, he's a freak', then we'd play the song and they'd go crazy.
"It's cool not to like him - he is a weirdo - but he's also a musical genius. I'm not too excited about his new album [Invincible] but just about everything he's done is great."
For someone whose band has already been labelled as nu-metal, Mitchell also drops other names as unlikely as Jackson's. He's a huge fan of singer-songwriters Edie Brickell (aka Mrs Paul Simon) and Tracy Chapman.
"I played in metal bands as a kid and got burned out on it. The melodies just started to get lost. I wondered why bands were playing so-called music that had no music and no melody. So I listened to the most simple music I could which had great melodies.
"Naturally I just floated over into acoustic guitar and vocals for a couple of years and was extremely influenced by Tracy Chapman and Edie Brickell, and I'm glad for that.
"I'm also glad I got that metal side too, though, because whatever you've been into you can use the way you want for your own style.
"In nu-metal the influences are about nil-to-none, and bands use riffs from other bands and so, ultimately, sound like them. There are bands that are pretty melodic, like Incubus, and some I respect, but we have much more fun pulling from Queen or Steely Dan than we would from bands like Metallica, even though I love Metallica.
"The problem is that too many bands pull from the same genre and it's turning the same music over and over.
"Nu-metal looks like a movement someone wanted to invent that never really stuck. We're just trying to do our own thing, but at the same time we've got a cover song going which I'm grateful for. It's a blessing and I still love playing it. But it's not ours, and we're all about doing our own stuff."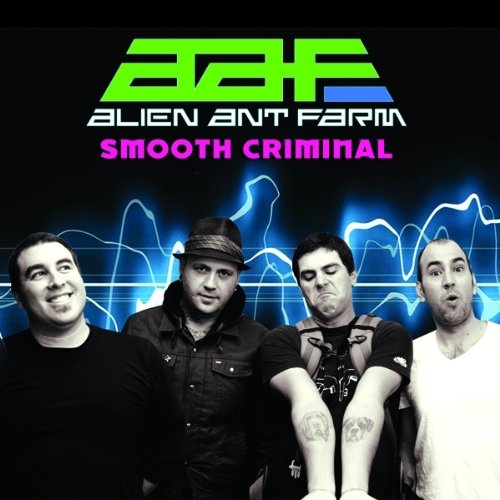 And what sets AAF apart is the strength of their originals. All of the four-piece are academically schooled in music.
Bassist Tye Zamora knows licks from jazz bassist Stanley Clarke and plays in a Primus covers band. Guitarist Terry Corso cites Black Sabbath and Jeff Buckley as equal influences, and drummer Mike Cosgrove's tastes have shifted from Twisted Sister to Sting and Seal.
That's quite some musical territory to be comfortable with and, born out of a break-up, Mitchell's lyrics on ANThology reflect that equal interest in emotionally naked lyrics from folk and the directness of his metal edge. And sometimes he looks at the world from a woman's perspective.
"We're fortunate we've got a rhythm section which is mature and studied in jazz and world music. To pull from those rhythms is important so we don't get stale and can write songs from an inventive drum beat rather than just searching for a guitar riff.
"I think the album's got a human appeal, like the diary-esque lyrics and raw vocals. Practically the whole record deals with failed relationships, but it's pretty positive at the same time. Writing from a woman's perspective made me realise I wasn't such a good guy after all.
"Sometimes I hear some of the album and it's like someone on the verge of a breakdown. It's heavy emotionally, but not heavy within the music.
"I'm excited to be in this band because everybody's studied music which has taught us where to steal the best from. It's not ripping off when you find something that works over hundreds of years, it's just knowledge. To completely take a song is stealing, but all that stuff is there for you to use, and you should.
"There's only those notes and it's all been done before, so it's now just up to whoever to stack them the way they want - and put on their own little twist."