Graham Reid | | 2 min read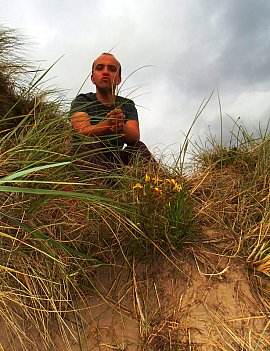 As our heading here suggests, you have to run very fast just to keep up with Britain's Chris Wade who goes under the name Dodson and Fogg.
But if you've followed how often Elsewhere has written about his albums (frequently suggesting you have to run very fast . . .) then you know what we mean by our repeated use of the adjective "prolific".
We could say "unstoppable" but might have a negative connotation and round our way we very much like his post-psychedelic folk-pop (sometimes embellished by sitar and/or flute).
That said we count more than a dozen full length albums from him in the past five years (and there were EPs) which usually come in delightful cover art by his partner Linzi Napier.
A look at his website also showcases his own art, photography and books among other activities. Oh, and he also edits the Hound Dawg magazine and has made films.
Check out that website when you have a day or two to spare. No matter how hard you work, he'll make you feel lazy.
Meantime though we bring you up to date with his two most recent CD/download releases, Tales From the Hidden Village from late last year and this year's A New Day.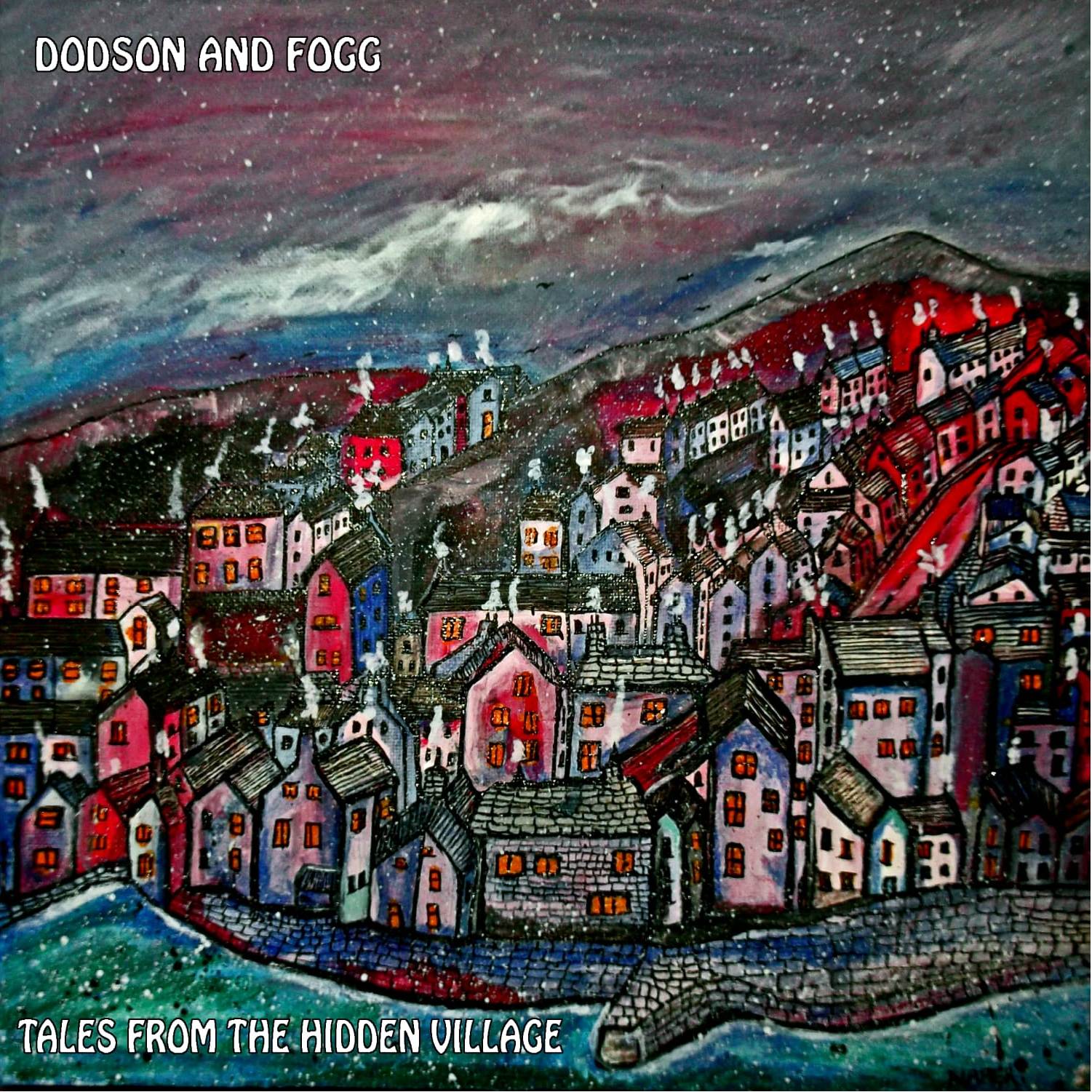 Tales From the Hidden Village may mostly conform to Wade's delightful acoustic-framed psyche-pop – pastoral pieces like the beautiful Are You Conscious and flute-kissed Try Any Time, the two-part instrumental Seven Days of Never and the troubled You Just Look the Other Way. But it opens with a blast of pure San Francisco guitar rock-cum-drone with the urgent You're Killing Us All, Take a Trip sounds remarkably close to the early Chills/Clean for its driving minimalist grandeur and You Make Your Own Blues is a contemporary sliver of white, contemporary blues.
Again Wade – who plays every instrument – pulls off an album which contains multiples within its coherent vision of a music which can touch many reference points but always sound like his Dodson and Fogg imprimatur . . . and his electric guitar playing grows with each kick of the replay: Check out Dressed for the Night which goes out in its final minutes with one of those intensely focused solos you wish would last forever.
At a pinch you might hear this as a concept/consciousness album from that village hidden behind the veil.
The final piece is Look at the Beggar.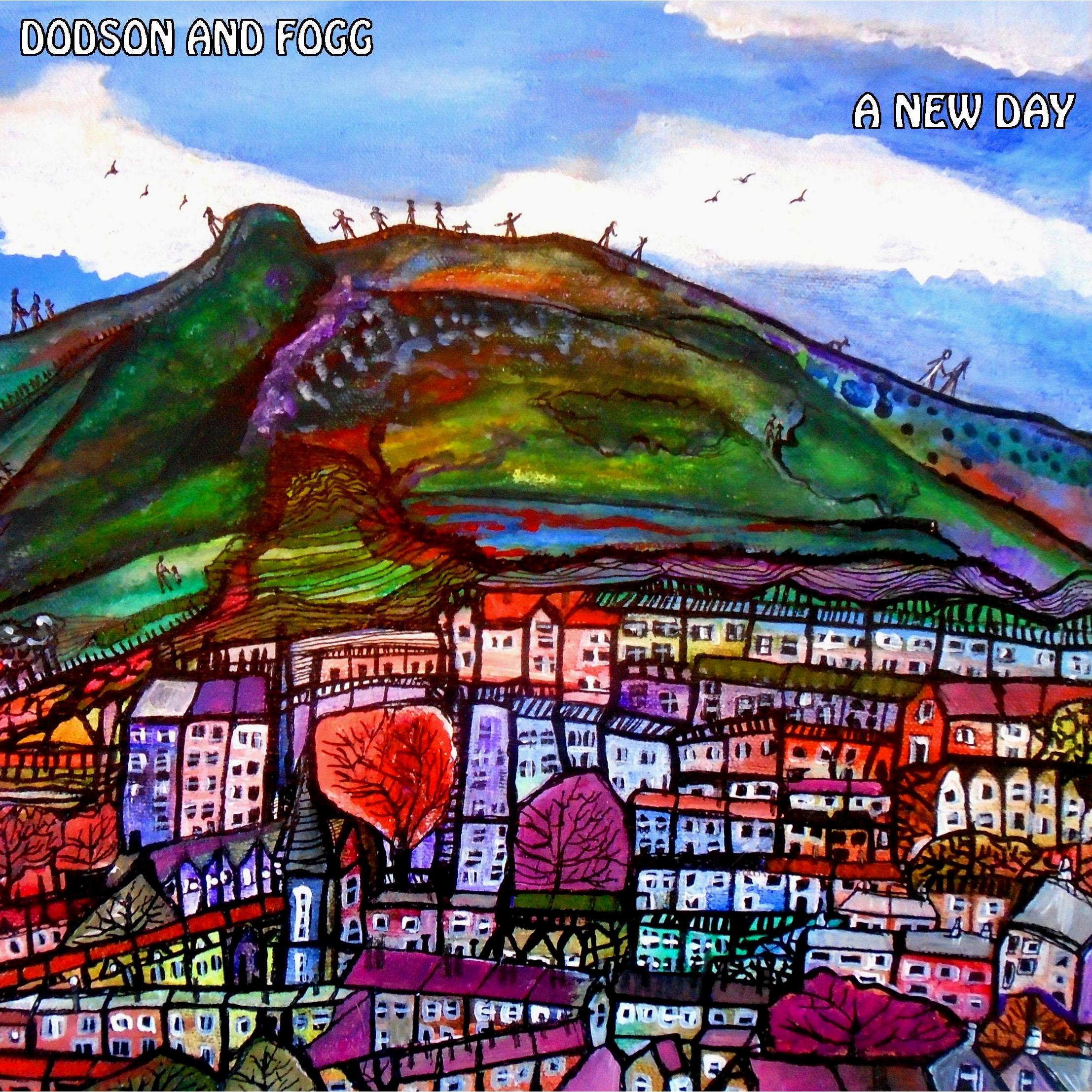 A New Day – with sitar by Ricky Romain and flautist Georgia Cooke who have appeared on previous D&F albums – opens with the Indo-folk title track instrumental to set an exotic mood before another of his oblique folk-blues/acoustic pop songs Wind It Down which leads into the more psyche-reflective When the Birds Leave the Sky.
Over the 11 tracks, A New Day heads more into his archetypal melodic drone-cum-psychedelic folk-pop than Tales From the Hidden Village . . . if you want to hear more of his breadth then start with Tales (available on bandcamp).
Chris Wade – who counts among friends and collaborators the late Rik Mayall and Nigel Planer, both of The Young Ones, and has had singer Toyah and violinist Scarlet Rivera among others appear on his albums – is one of the most interesting self-publishing and productive musicians/artists out there today.
We always take pleasure in introducing his work but with this caveat: you might have to run very fast to keep apace.
A New Day was released on January which means we might expect another album in the near future.
And that is very good news.