Graham Reid | | 6 min read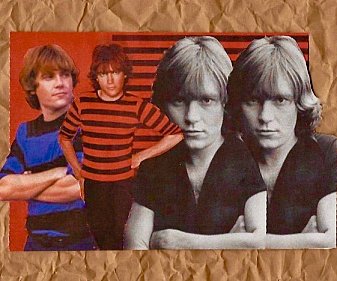 If Phil Seymour – who came of age with the Beatles and the British Invasion – has been watching carefully enough he might have read the signs: the Spencer Davis Group, The Dave Clark Five, Manfred Mann . . .
The clues were all there.
These were Sixties bands which took their name from someone other than the singer/frontman.
Spencer Davis (mostly a guitar player) told Elsewhere many decades ago the smartest thing he ever did was name the band after himself, because when the singer (Stevie Winwood) left he still had a career because his was the name promoters and the general public knew.
It's probably true: Dave Clark was the good looking drummer (their singer was Mike Smith) and Mann a keyboard player (the singer was Paul Jones and when he left Mike D'Abo).
Lesson: Name your band after yourself.
Phil Seymour was the bassist/drummer/singer behind singer/guitarist and keyboard player Dwight Twilley in their excellent power pop band out of Tulsa in Oklahoma.
But the they were called . . . the Dwight Twilley Band.
So when, after two terrific albums, they went their separate ways it was Seymour who had to work all that much harder to establish himself, something not helped by the idea – without much evidence – that of the Twilley-Seymour team the former was the Lennon and Phil the more soft-centred Paul
And which name is the more memorable: Dwight Twilley or Phil Seymour?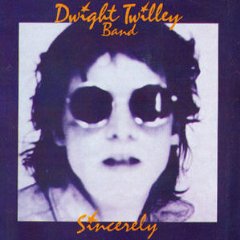 Of Twilley it's worth noting that the Dwight Twilley Band albums were Sincerely then Twilley Don't Mind. His debut solo after the amicable split with Seymour was simply entitled Twilley.
When Rolling Stone reviewed it they wrote of it as his "third album" and never mentioned Seymour at all, despite the former band member appearing on one track.
It was almost as if Seymour hadn't existed in the Dwight Twilley Band despite him there on the album covers (admittedly on the back of Sincerely but still given equal visual billing).
It was going to be a different road back to attention for Seymour.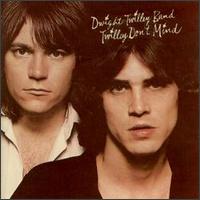 Not that Seymour's solo career in the Eighties languished – his self-penned songs Baby It's You and Precious to Me off his self-titled debut album were decent radio hits in '81 – but without Twilley (and the Dwight Twilley name) his career was not what it deserved to be.
Although Twilley had written all the songs on their two albums together, Seymour's voice was as integral to their sound as Garfunkel's was to Simon and Garfunkel, Phil's was to Don's (and vice-versa) in the Everly Brothers.
And his power- pop credibility was respected by the likes of Tom Petty who called on him to sing on his cornerstone early songs American Girl and Breakdown. And Seymour covered Petty's Surrender on his second solo album . . . and record which disappeared so completely that it doesn't even rate a link on Wikipedia.
It appeared without notices and Seymour, the beautiful boy of power pop just three years before, fell prey to indifference and – after the death of Neil Bogart at Boardwalk which had signed him – he was without a record contract just after that second album came out.
Within a few years he discovered swelling in lymph nodes, he went back to Tulsa, played with local bands and . . .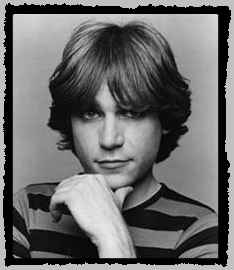 It was a slow ending to a career which had begun so well and – with Twilley – had delivered two great power pop albums and in his solo career a couple of great singles.
And it had all begun so well.
Ahh, actually it hadn't.
Despite the fairytale meeting of Twilley and Seymour at a screening of A Hard Day's Night in '67 when they were in their early teens (at least that was the story that went round) and discovering a mutual love of British pop they went into the garage and started writing together.
They scored a deal with Playboy Records in Memphis run by a rockabilly hold-over producer called Ray Harris who bellowed at them about their wimpy songs and turned them on to Elvis' Sun sessions, rockabilly and Jerry Lee Lewis.
The boys were fast learners and started building songs which linked Fifties rockabilly and the Everly Brothers with the melodic sound of the Beatles in '65.
Before they could do anything however Harris disappeared with their master tapes. Shelter Records grabbed them and the Dwight Twilley Band scored a top 20 hit in the US with I'm on Fire, a classic sliver of rockabilly-meets-power pop.
The debut album was finished and ready to go when Shelter began to fragment in litigation and their album was shelved, so they just carried on recording what became Sincerely which appeared in '76, followed a year later by Twilley Don't Mind.
Two terrific albums which are essential companion pieces.
And then Twilley and Seymour split up, seemingly on good terms because they both shared Twilley Band guitarist Bill Pitcock IV on their first solo outings.
But Twilley was the more prolific and confident writer so his career – under that more memorable name – steamed ahead (he too would work with Petty and Heartbreaker Mike Campbell, but they appeared on his '84 album Jungle not him on theirs).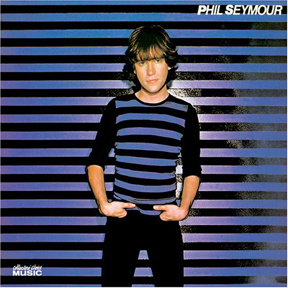 Phil Seymour's self-titled solo album in '80 – which included two Twilley compositions, two by guitarist Pitcock and Bobby Fuller's Let Her Dance – certainly showed much promise but the strength of Twilley's superior writing would be an unfortunate reference point for reviewers.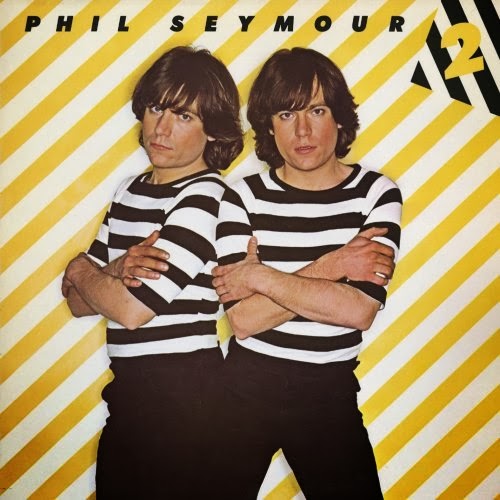 Roy Colbert writing about it in Rip It Up noted Seymour lacked a masterpiece but considered it "a likable record for sure, and one to safely recommend to all 18 Twilley fans in this country".
Yes, great though the Dwight Twilley Band was they barely made a ripple outside the US . . .
And that was yet another hurdle for Seymour who didn't even have a claim on the name.
But in the world of power pop Seymour's Precious to Me is a masterpiece in miniature and it got to 22 on the US charts.
The live shows were acclaimed, he appeared on various US TV pop shows like American Bandstand and Solid Gold, but the death of label boss Neal Bogart meant the end of his contract at Boardwalk and . . .
Always respected, a fine drummer and an enjoyable singer, Phil Seymour slid slowly out of the spotlight.
But there is ample testament to his abilities, not the least that debut solo album. But now comes a Big Beat compilation (through Border in New Zealand) billed as The Prince of Power Pop; His Very Best and 11 Unissued Tracks.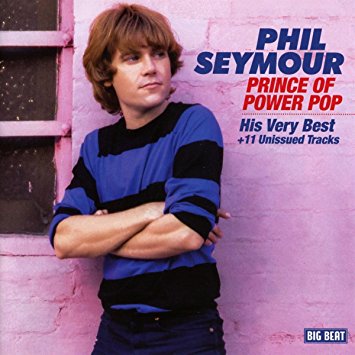 It includes his terrific singles Baby It's You and Precious To Me and the debut album tracks I Really Love You, Then We Go Up (his coded song about getting high), Pitcock's Don't Blow Your Life Away, Twilley's Love You So Much and the rare Precious to Me B-side, the bluesy original Suzie Glider.
But the real core of the album is in the nine previously unreleased songs recorded live in the studio with a tight little band in late '79. There is a working version of Baby It's You and a few others which would appear on that solo debut alongside his treatment of the Twilley Band's ignored classic Looking For the Magic (here is a lesser but more rockabilly version) and two Supremes songs You Can't Hurry Love and Love is Like an Itching in My Heart given rockabilly-cum New Wave treatment..
Elsewhere on the album Seymour proved to be a good picker of material (Peter Case's Now before he became famous in the Plimsouls).
In his short career Phil Seymour was hailed by Leon Russell and Denny Cordell of Shelter, Phil Spector, played with Chris Spedding and Del Shannon, recorded in Britain at Olympic, and counted among his friends people from power pop, roots rock, New Wave and indie rock.
At one point he was going to give his touring group the name The Phil Seymour Band.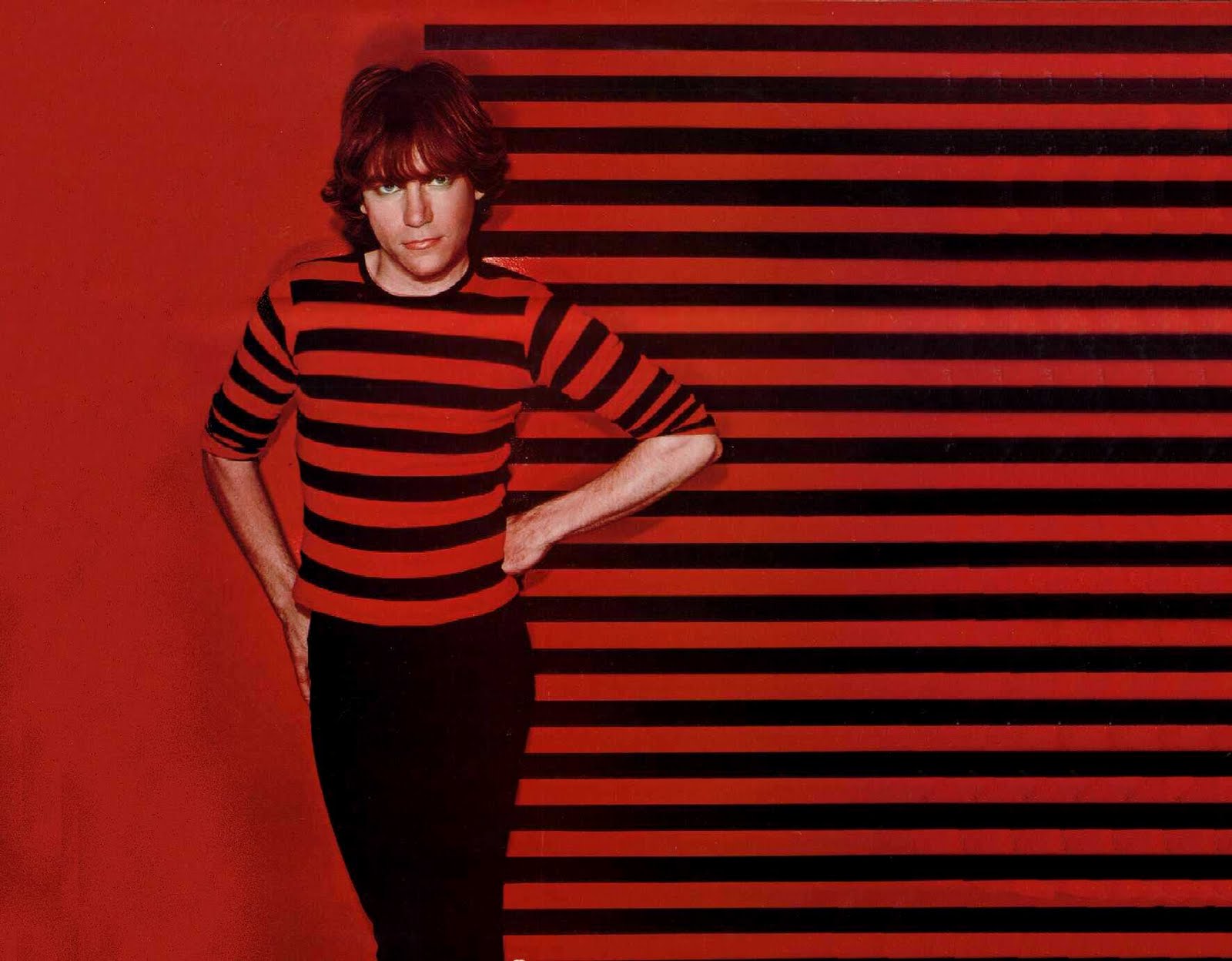 That might have helped . . . but despite still playing and doing studio sessions in the late Eighties his career was in decline as the cancer was on the rise.
His legacy is there on those two excellent Dwight Twilley Band albums, his self-titled solo outing and a few posthumous releases, like this one which comes with a very thorough liner essay.
Oh, and he also did a lot for horizontal stripes.
The Prince of Power Pop died in Los Angeles in August in '93.
He was 41.
Elsewhere has more on power pop and many of its key bands starting here.