Graham Reid | | 1 min read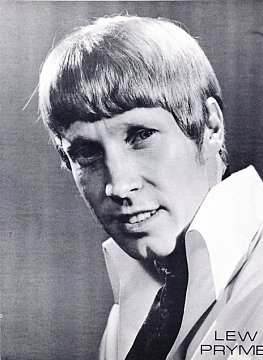 It's a measure of the popularity of singer Lew Pryme in the mid 1960s that he should appear in the John O'Shea directed music/comedy movie Don't Let It Get You alongside Howard Morrison, the young Kiri Te Kanawa, the Quin Tikis, Herma Keil and then-hot Australian singer Normie Rowe.
Pryme – with his chiselled looks, wide smile and bleached-silver hair swished back – was every inch a teen heartthrob. But he was also someone with secret life, a gay man in a ruthless heterosexual culture. Yet after his short pop career – all over by 1970 – Pryme successfully turned his hand to management. Tina Cross, Rob Guest and Mark Williams were among many on his roster, and in the early 1980s he became the much respected executive director of an organisation hardly known for its acceptance of gay men: the Auckland Rugby Union.
Lew Pryme may not be much known these days – he died of Aids-related illness in 1990 – but his life was quite remarkable. His career was not without some surprising music-related controversy, and – unusually for pop stars of the period – he felt a keen sense of civic responsibility.
In 1965 at age 22, he ran for a seat on the Auckland City Council on the Labour ticket and . . .
To read the full article about Lou Prime go here at www.audioculture.co.nz
Audioculture is the self-described Noisy Library of New Zealand Music and is an ever-expanding archive of stories, scenes, artists, clips and music. Elsewhere is proud to have some small association with it. Check it out here.