Graham Reid | | 5 min read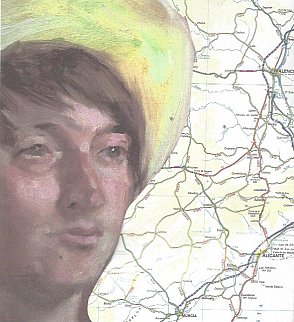 It's a Sunday night in the mountain village of Chelva, about an hour from Valencia on Spain's Mediterranean coast. And Scott Mannion has spent some time today in the garden.
"Yeah, some music today but also that. Julie's away for the weekend and I was left in charge of weeding which is usually her thing," he laughs, referring to his wife, the Greek artist Julie Karpodini.
Mannion – one of the co-founders of the Auckland-based indie label Lil Chief which has released albums by the Tokey Tones, Brunettes, Lawrence Arabia, Princess Chelsea, Jonathan Bree and others – admits he's not much of a gardener but he's had to become a few things in recent years that he didn't expect.
When he bought the house where they now live, they found themselves by default having to deal with on-going repairs while also trying to pull together his long overdue and much anticipated solo album Loving Echoes, released today.
The album has been nine years in the making, was mostly recorded at home but with other pieces recorded in Monmouth, Wales where he once lived and with fellow Chief Ryan McPhun in his home city of Oslo.
There's an emotional arc to the songs which are lushly arranged for strings and features a roll-call of Chief artists and Spanish guests.
He refers to it as a break-up album, but it is in fact a song cycle which took place in reverse.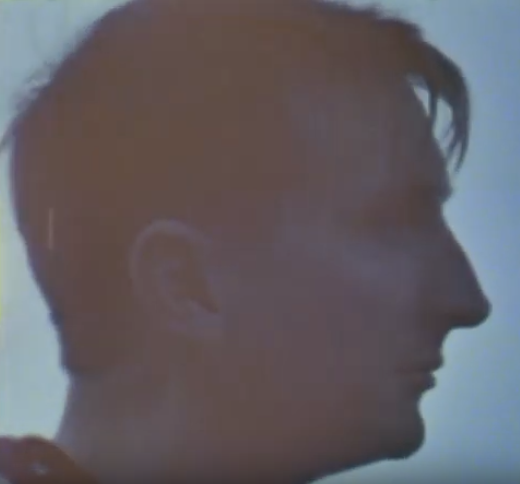 But before we talk about the album, what took him to this small village six years ago, and how good is his idiomatic Spanish?
"If I say 'Chelva' to a Spanish person I have to say it several times and they go 'Oh', then say it in a slightly different way.
"My Spanish pretty terrible actually. I try and go through phases when I study it a little like through duolingo or on-line, but I need to do classes. I can get by and understand most things, but when I try to talk to someone I can freeze up and can't remember anything, but I know it.
"Julie is probably better, or at least they understand her better, so everyone goes on about how her Spanish is better than mine," he laughs.
"And there's definitely a very rural accent here."
Mannion says he first came to this area in 2013 after time in Wales but "I was a bit depressed there".
"The weather was miserable all the time and I was also having major anxieties and wanted to be able to just focus on my music again because I had a full-time job and was doing Lil' Chief stuff on top of that and . . .
"I would write songs but not properly and couldn't finish anything, so I thought I needed to try and finish some."
He first thought about Berlin but having only previously been there in summer discovered it was a different place in the winter: "It was like 30 below and I realised I wasn't going to be able to handle that, and the rental thing was bureaucratic."
He'd been to Barcelona previously and Spain appealed so he looked on-line and found a large place near where he now lives: "It just 170 euros a month [less than $300] so I didn't need to work, and was doing Lil' Chief.
"Then Julie came into my life."
What Mannion doesn't say is that during this period he was recovering from a nine-year relationship which had ended, but in Spain and with Karpodini his life turned around.
But slowly when they bought the old house ("abut 200 or 300 years old") and started having to do constant renovations and repairs.
"Every time a crack appeared then it was something else that needed to be done. We have no experience fixing things up and it turned into a massive construction job. We thought it would be romantic but it was just a big diversion, but now it's great. It wasn't the year-long project we thought it would be, more like three years."
During that period he ticked away on the music, did Lil' Chief releases and went back to working remotely on front-end web development for the company he worked for in Wales. And yes, despite it being a medieval village in the mountains of Spain, Chelva has excellent internet connection.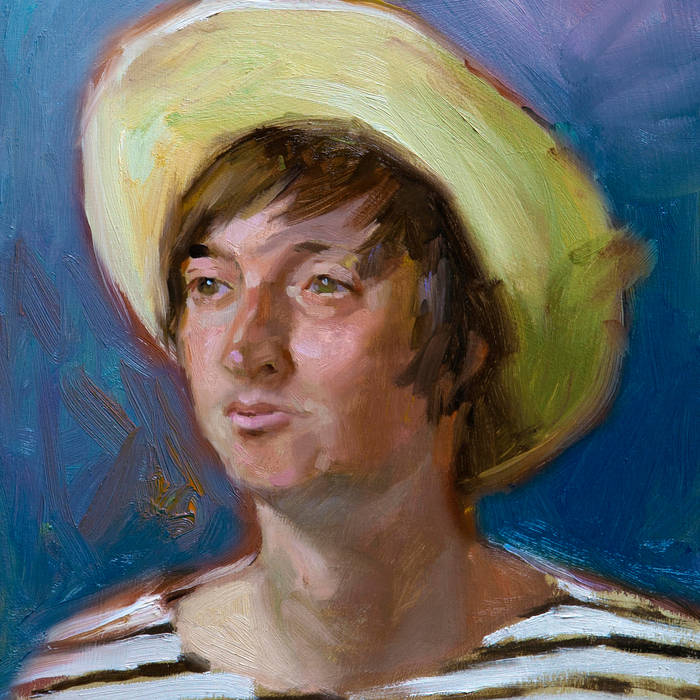 Now however the house is finished and is huge enough to accommodate many guests – the Beths have stayed, so have Jonathan Bree and Princess Chelsea when they pass through – and having a recording space meant the long-awaited Loving Echoes (in a cover portriat by local Chelva artist Ben Lustenhouwer) took shape.
Eventually.
At the Auckland City Limits 16 months ago he played some of the new songs and the album at that time was imminent.
"It was actually very close then and was finished last European summer but then Jonathan and Chelsea had records, so again I took a backseat. I thought if we did it would have to be at the end of the year, and realised it was just going to be better to push it into this year."
He admits that he was extremely nervous at ACL, despite having something like a Lil' Chief supergroup on stage with him. It was his first live show in two or three years in New Zealand and "I was terrified, it felt like a long time."
"It's also crazy how long since I last recorded and if I compare that to any other period in music and how many things change in that period!"
In fact, Loving Echoes is Mannion's debut album under his own name but he first came to attention 17 years ago, most notably with the two simultaneously released Tokey Tones' albums Caterpillar and Butterfly on the new Lil' Chief label.
Now the label is flourishing, Bree and Chelsea are touring almost constantly, the label's You Tube channel has more than 100,000 subscribers and he is making some small headway in Europe, even before the album came out. A tour in Europe is being worked on.
And despite the music being recorded in three separate countries the songs hang together, musically and lyrically. It is about love and the pains of love.
"I'm pretty happy with it, there are details I'd still tweak or change, but I have to let it go. Most of it was recorded here and things were added elsewhere so soundwise it mostly fits.
"I toyed with pushing it out for another song which ended it on quite a different vibe but it was a bit too heavy.
"You'd call it a break-up record but I sequenced it backwards really, it's kind of going from the beginning of a relationship to the end. But the songs were written mostly in the opposite order of that.
"I went through a break-up and wrote songs [about that] and then I met Julie. So I sequenced it the opposite. I'm going from good to bad but in reality it was the opposite. It just felt like it was the life-cycle of one relationship in a way, and it's relatable.
"In a way it's a wintry record and here it's coming into summer. But if I could, it would have been out when it was spring everywhere."
You can hear Loving Echoes on Spotify here.