Graham Reid | | 3 min read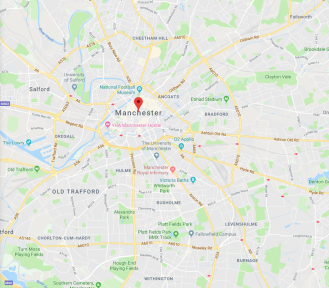 There's an opinion – which has considerable validity – that the internet has killed the idea of a music "scene" being able to grow in the absence of the spotlight.
For example, if just two bands in the next fortnight out of the university city of Uppsala north of Stockholm in Sweden (population about 200,000) released albums, then suddenly the web – and those desperate to be the first responder as a music taste-maker – would go wild to acclaim the Uppsala-Sound . . .
As previously happened in Liverpool, Jamaica, Dunedin, Athens in Georgia, Seattle . . .
And so many more besides.
When Liverpool broke in the Sixties and Seattle three decades later, what happened was cheque-books from London and New York/LA arrived in the city to sign up whatever and whomever.
And journalists – from New York's famed taste-making Village Voice in the case of Flying Nun – arrived as helicopter drop-ins ready to write and acclaim.
Manchester in the north of England – not actually that far "north" of London, so a socio-cultural, rather than geographical, distinction/distance – came to great attention in the Eighties and Nineties.
Joy Division, the Buzzcocks, Stone Roses, Happy Mondays and so many more – Oasis, of course – smashed through out of Manchester (a city with fewer than half a million at the time).
But -- as with Liverpool and Jamaica (before Marley) and so on – there was a scene before the cheque-books arrived.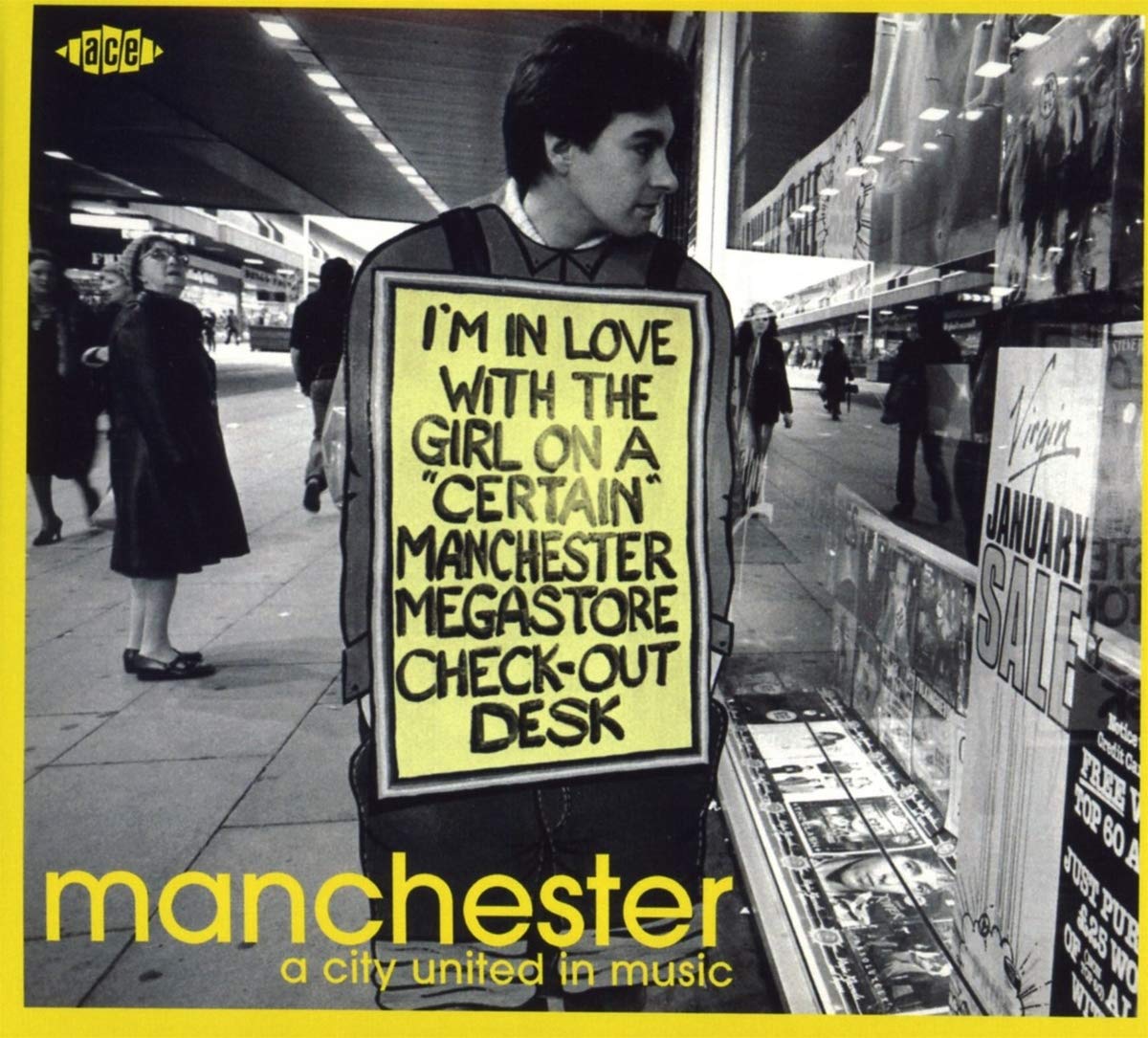 The thick city/location overview double CD with a booklet Manchester: A City United By Music – cleverly inclusive title – rightly starts way back with Ewan MacColl's Dirty Old Town with Peggy Seeger (later made famous by Ireland's Pogues) then flicks through the forgettable folk-pop of Freddie and The Dreamers (before they got briefly interesting), a Hollies track (their pre-fame close harmony Baby That's All, a nice B-side template but not one of their classics) and John Mayall's debut single Crawling Up A Hill from '64.
Everyone has to start somewhere; They might not like to be reminded it was here.
Freddie, the Hollies and Mayall got better (then Freddie got gimmicky).
But after that this collection drives into the low-rent garage-band r'n'b of the Whirlwinds with Baby That's You, a band fronted by the later-greater songwriters Graham Gouldman and, in this instance, a song penned by Lol Creme (both of whom became half of 10CC) . . .
And, even better, the angry ache of the Toggerty Five (new to me to) with the suicidal I'm Gonna Jump recorded at Abbey Road in '64 . . . which shows how embraced these Mancunians were by Londoners wanting more hits from the North.
Then emerging names (Elkie Brooks in brassy ballad mode) share space with pure pop of Wayne Fontana and the Mindbenders's classic The Game of Love, the jazz-soul of Georgie Fame and the Blue Flames, lotta never-heard-of-you local hero bands (the Measles, Haydock's Rockhouse, the excellent horn-driven. Mod-rockers St Louis Union) and . . .
Inevitable trippy stuff (the Magic Lanterns) before the simplistic pop of Herman's Hermits (This Door Swings Both Way, not among their seminal singles) and on to Barclay James Harvest and 10CC (Life is a Minestrone, again not what they would consider a defining moments in subsequently illustrious career.)
And that is just the first disc here.
After that we are into . . . . ahhh.
The post-Pistols Manchester with the Buzzcocks' Orgasm Addict (yes), Slaughter and the Dogs' You're a Bore (a power-pop punk moment so it gets a tentative definitively-maybe), John Cooper Clarke in punk-rock mode with the Curious Yellow's minimalism on Innocents, Jilted John's dated and dull Going Steady which seemed better at the time, Magazine's seminal Song From Under the Floorboards in a very different Martin Hannett production from the minimally bleak one you might know . . .
Smack's Edward Fox -- a John Peel favourite -- isa gem.
And so it goes into the declamatory Fall, Joy Division (the always dreary Dead Souls), a rendition of New Order's Thieves Like Us, Simply Red (before pop) and then dance took over with Lisa Stansfield (with Blue Zone on Thinking About His Baby) and M People (the excellent but lesser dance single How Can I Love You More) then . . .
Stone Roses' single edit of I Wanna Be Adored (still exceptional), Inspiral Carpets, Happy Mondays, Johnny Marr (New Town Velocity, no Smiths' track) and out on a much-awaited widescreen high with Oasis' majestic and chest thrusting Rock'n'Roll Star . . .
Which seems weirdly appropriate, despite the fact that most of their predecessors didn't want to be rock'n'roll stars but were happy being pop artists, indie outsiders and . . . whatever.
Anyway.
That's too much analysis of a fun/flawed/fascinating – and well annotated – double disc out of a city before and when "a scene" broke.
Maybe even, albeit increasingly briefly, "scenes" actually.
Madchester or Manchester, call it what you will.
But it happened then . . and again and again.
So sometimes nothing special here, but also -- especially on the second post-punk disc -- everything special . . .
Manchester: A City United In Music is through Ace, released by Border Music in New Zealand.