Graham Reid | | <1 min read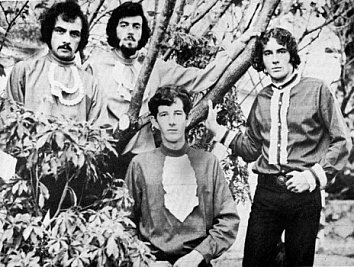 The tail-end of the 1960s was a rare moment for Kiwi singles. In late October 1969, four of the top five places on the charts were held by New Zealand artists: Shane (with Saint Paul), Hi Revving Tongues (Rain and Tears), Dedikation (Wait For Me Mary-Anne) and Larry Morris (The Hunt) were all there behind Robin Gibb's Saved by the Bell.
The following week Gibb and Morris slipped down but in came the Chicks with Miss You Baby.
And the following week the Dedikation were only held off the top spot by the Beatles' Something.
It would be the biggest hit of the Dedikation's career and spend three months on the charts.
It seemed they were on their way . . .
To read the rest of this article go to Audioculture here.
Audioculture is the self-described Noisy Library of New Zealand Music and is an ever-expanding archive of stories, scenes, artists, clips and music. Elsewhere is proud to have some small association with it. Check it out here.