Graham Reid | | 4 min read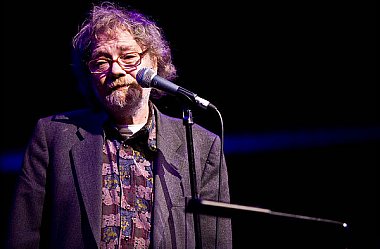 Everywhere is madness, disaster and chaos. The young feel on the precipice of the climate apocalypse as rivers dry and oceans rise, the land burns and the air chokes.
If you read anything about current politics you can confidently say that yes, anyone can aspire to be the president of the United States.
If this vile, bullying, lying, dangerous and psychopathic buffoon can get there, then surely anyone can.
Maybe there's some good news in that – whoever comes next must surely be better? – but a look around the planet shows countries and people tearing themselves apart, thugs and divisive politicians and none can tell the difference between them . . . And everyone alive today can go to their graves sure in the knowledge that the Middle East powder keg will never be defused.
Jesus, how awful the world seems.
Understandably many musicians reflect this in white hot anger or cold fury, in songs which sear into the ears or assault the intellect with blunt blade assertions.
Where can we find solace then?

Oddly enough some old white males – one even a dead white male – have recently released album which give us pause amidst the haste and offer comfort and love in the face of depression and bitterness.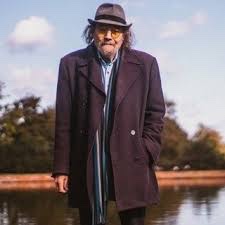 We speak of Nick Cave's Ghosteen and Leonard Cohen's posthumous Thanks For the Dance.
And now comes 77-year old singer/pianist Bill Fay who – in this age when the anonymous can become global figures through social media – is a genuine cult figure.
In part that's because his career had a 40 year hiatus after the early Seventies – 30 years not even inside a recording studio – and he only recorded again in 2012.
Of course there were a few low-key issues of some of his home recordings (Still Some Light on Spotify here) and many musicians knew who he was. His songs have been covered by Jim O'Rourke (who is somewhat of a cult figure himself), Wilco, The War on Drugs, Okkervil River, Ed Harcourt and others.
But this is how Spin magazine's David Marchese wrote about Fay in 2012 on the release of Life is People album.
"Life Is People was made by a ghost. Or at it least it may have seemed that way to the small congregation of music fans who've been haunted by Bill Fay. More than 40 years ago, Fay, then a young Londoner, released two stunning albums of ambitiously produced and spiritually minded folk rock.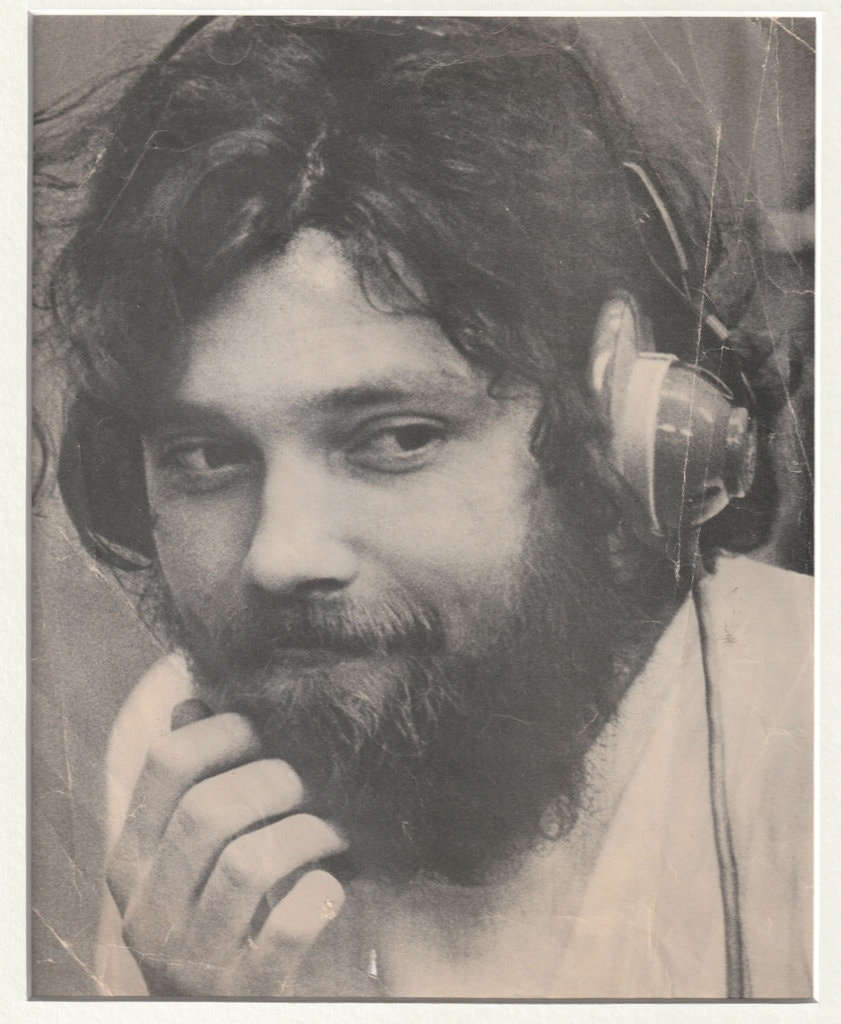 "Both 1970's Bill Fay and the following year's Time of the Last Persecution sold squat, and were eventually deleted. But not dead. Though Fay faded from view, over time his albums came to be seen as hidden gifts by the likes of Wilco's Jeff Tweedy, who has covered Bill Fay's Be Not So Fearful live."
Fay's recordings on those two albums – the first often described as psychedelic folk, the latter more angry rock and apocalyptic – are obscurities today,, not on Spotify or Apple iTunes.
There was gentleness and compassion in the heart of this English gentleman who sang of universal love and friendship, and also raged against injustice during the Vietnam War era.
There is a practical Christianity evident in his work too, today more New Testament rather than Old.
After Time of the Last Persecution however (which like its predecessor didn't sell) he left music to care for his aged mother, and worked in a supermarket and as a groundsman in a London park.
And aside from making some home recordings and an unreleased studio session in the late Seventies with a local band (on Spotify), Bill Fay disappeared.
He was sought out by Jim O'Rourke and David Tibet (of Current 93). Then by Joshua Henry who located Fay, began corresponding with him and Fay sending demos ("mind-blowing songs" said Henry). And after trying dozens of labels Fay found a home at Dead Oceans.
Fay's two albums for Dead Oceans, Life Is People in 2012 and Who Is the Sender? in 2015 (both on Spotify unfortunately) re-introduced – or in truth, simply introduced – Fay to an audience.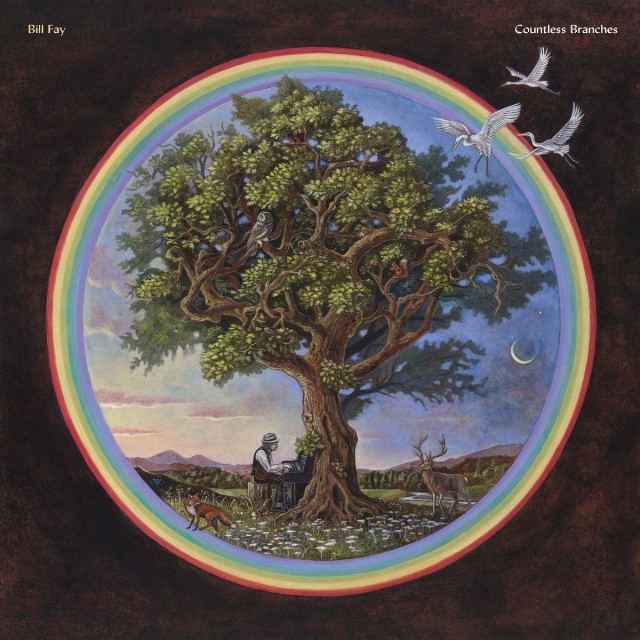 His new album for Dead Oceans, Countless Branches, is quiet, considered, philosophical, finds delight in Nature and memory, and offers an elusive spirituality grounded in wonder.
"I'm filled with wonder once again" he sings over delicate guitar . . . but there's a barb too: "How this world sure can keep a man in chains . . . . but I am filled with wonder once again".
And later: "Time's goin' somewhere, somewhere for sure, time ain't goin' nowhere to nowhere at all, I don't know but maybe I'll know if time has a plan, has a goal . . . if time is purposeful."
Subtle religious imagery is woven through ("the word that Abraham heard") but mostly these quiet songs from piano, soft guitar, cello, solitary trumpet and such are about acceptance, the wisdom of simplicity and Nature.
"Love will remain when knowledge has passed away."
And Bill Fay reassures us that he too is for the ages.
"I will remain here and search for the hidden truth," he sings on I Will Remain Here.
These truths will out.
As the late Roky Erickson said, "true love cast out all evil", and that's a thought worth holding onto.
Countless Branches -- the first essential album of the new decade -- offers a beautiful, sometimes beatific, calming balm in these violent, troubling and confusing times.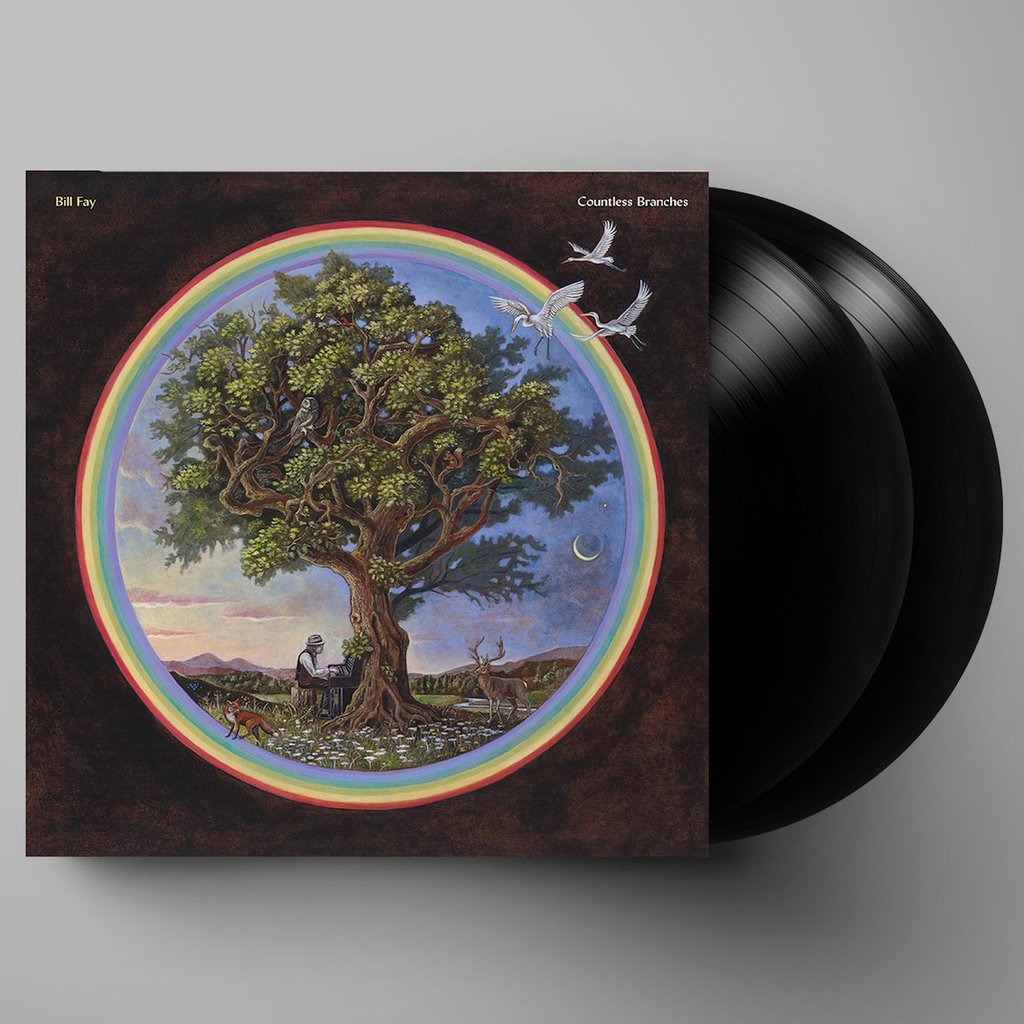 Countless Branches (Dead Oceans/Rhythmethod) comes as an expanded edition with seven additional tracks which include some of the songs with a band.
They are very much worth hearing, notably the literal and metaphoric Please Don't Let My Marigolds Die recorded live in the studio.
You can hear this expanded edition at Spotify here.
Other Bill Fay tracks and albums can be found on You Tube
.
.