Graham Reid | | 5 min read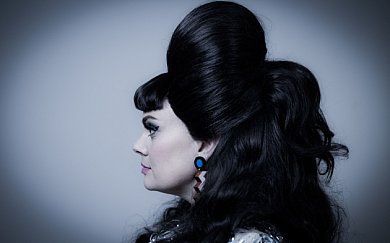 At the end of 2019 I was approached by Tami Neilson to ask if I would write some PR for her to use with her forthcoming album Chickaboom!
This was the album she had recorded with brother Jay and she wanted something to introduce her to international audiences, because the album was going to get a serious push.
I was delighted and somehow that morphed into some PR articles . . . and liner notes for the album which would cover her background and career.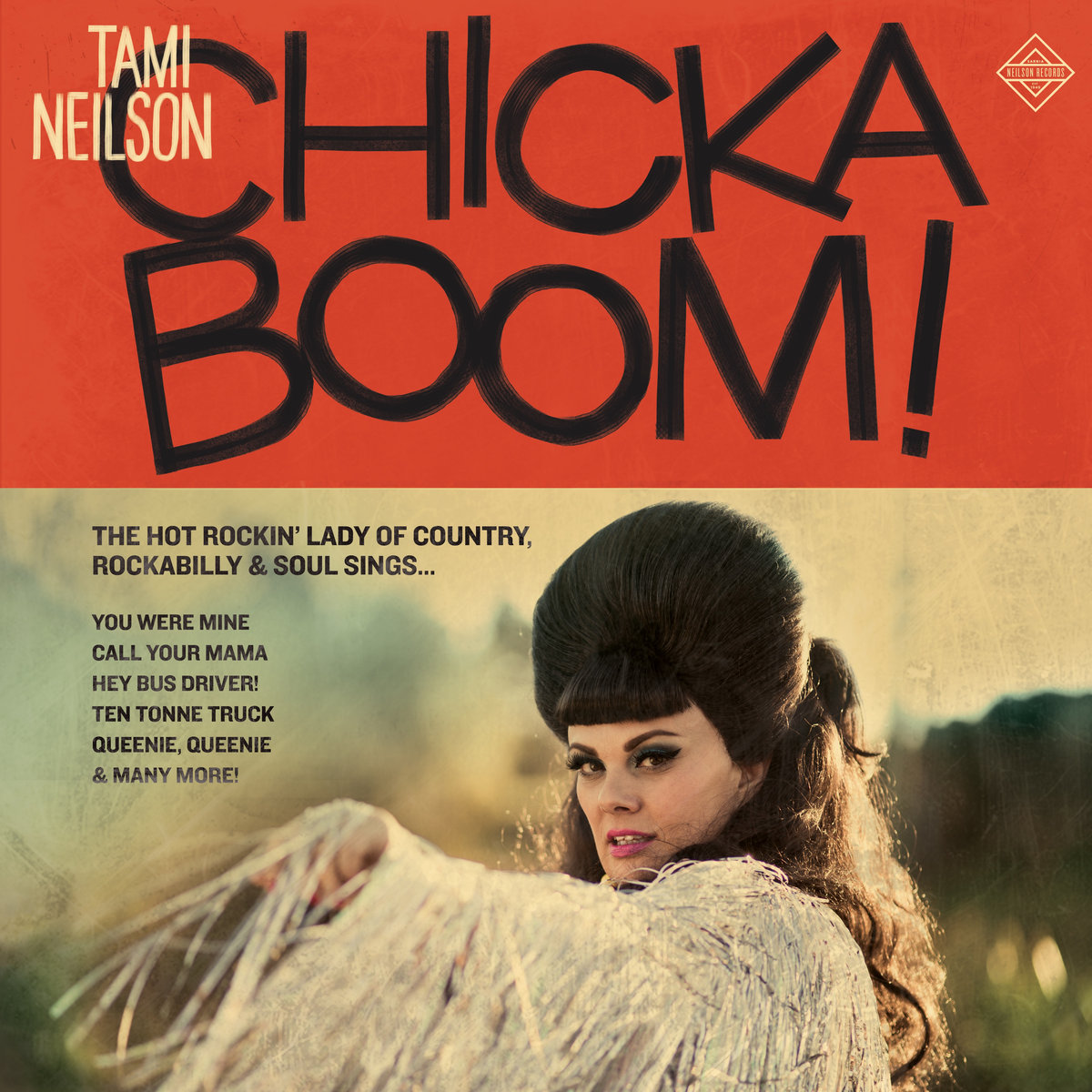 At long last the album is out and so with her permission I reproduce what I sent her as liner notes which are there on the vinyl release.
(Ihaven't seen a CD copy if there is one).
I recommend you get the LP version though, it comes as a limited edition buttercream vinyl!
So here's Tami . . .
.
.
Ladies and gentlemen, may I introduce to you . . .
You know how it goes. Someone steps up to the microphone and by way of introduction says of the guest, "And now someone who needs no introduction . . ."
In pockets of the world – Canada where she was born and grew up, New Zealand where she lives and picks up awards and new fans with each album or tour, and parts of the US and Europe as she tours – the remarkable Tami Neilson needs no introduction.
Just hand her the microphone and step back as she unleashes her powerful big-ballad voice, downbeat country-pop, heartfelt gospel, soul-infused R'n'B, Western swing or belting 50s rock'n'roll.
Tami can hush a room with an original which channels the hurting spirit of Patsy Cline or the sensuality of Peggy Lee, or bring an audience to its feet on a newly-minted rockabilly raver. She takes personality and power to stages and her albums, and is a cyclonic force in stylishly retro attire, long lashes and a stacked-high beehive.
Her videos are always . . . well, just something else again.
So, if you have somehow missed her, may I introduce to you a woman who has music in her globe-trotting DNA. . .
The great . . .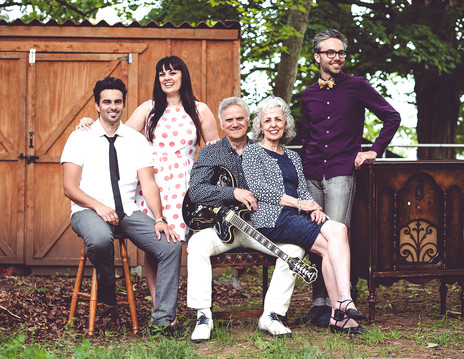 Tami Neilson grew up traveling and performing across North America with the Neilson Family Band, working alongside great such as Johnny Cash, Tanya Tucker and Kitty Wells.
With her parents Betty and Ron (her late father a songwriter of considerable accomplishment) and two brothers – Todd on drums, Jay on bass – she was years on the road intuitively learning the craft, exploring her increasing vocal and emotional range, and building the deep well of musical influences and knowledge she could draw on when she started to write her own material.
Tami as we know her today, didn't just happen.
But another life did: She fell for a New Zealander so moved her life and affections to a more remote location at the bottom of the world, and had to start a solo career without the support of her musical family.
Over many years she built a platform for herself in New Zealand through open mic nights, playing soulless casinos, the dead-air time-slots at festivals, finding a small group of fellow travelers and supportive players, and steadily she came to attention in her new homeland.
A series of increasingly impressive albums followed, early ones seeing her in a self-created territory between mainstream country and alt.Americana, a couple recorded around the kitchen table back home in Canada (brother Jay now an acclaimed producer and songwriter) and then the awards started coming in New Zealand for albums which added breadth to that "country singer" label: Best Female Artist, Best Country Album, Best Country Song, an APRA Silver Scroll (songwriting) award, Album of the Year nominations . . .
And the world began to take notice.
HerDynamite!album of 2014 received rave reviews in Britain's Mojoand Guardian("Top 10 Best Country Music Album"), her songs appeared on the Netflix's Wantedand the TV series Nashville. . .
Tami Neilson's singing and writing was far too big to contain, as HMV Canadanoted: "There are singers and then there is Tami Neilson, for whom the word singer just isn't big enough."
But for all the success and acclaim, something was missing.
Despite brother Jay producing and co-writing, and them sometimes drawing on songs their father had written, that sense of close family she knew growing up wasn't there.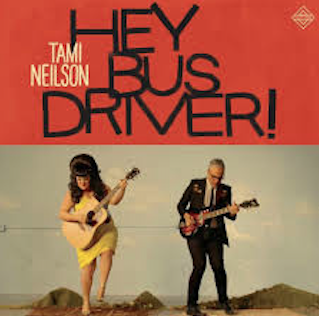 And that has lead to CHICKABOOM!, another great exclamatory album title from the woman who previously gave us the explosive Dynamite! and more recently the feminist sass'n'humor of Sassafrass!.
"In the past year, I started to notice something," she says. "The artists I would spend time with backstage at festivals, the ones I gravitated to the most and followed on social media … artists like The Secret Sisters, Shovels & Rope, Kasey Chambers, Brandi Carlile … they all had family performing with them.
"When you tour away from loved ones, it makes a world of difference to have part of your village with you on the road.
"Not to mention, nothing can come close to that special blend of blood harmonies and silent communication that only comes from being onstage with a person for over 30 years."
This was family matters . . . and family always matters.
"Yes, that deep history of singing together in church, or pulling out a guitar and harmonizing at the barbecues we had at the back of my cousin's house growing up, to those times busking on a street corner and bringing home the change to Mom to buy groceries after losing everything in one of the age-old stories of the music business . . .
"There is such a special power in being able to make music any time, any place, raw and unadorned . . . and to suddenly change the atmosphere around you.
"So this time I wanted to write an album which captured a bit of that power. "Punchy little songs, popping firecrackers that -- when stripped back to nothing but a guitar, percussion and two voices -- would still go BOOM!
"Family has always been a huge part my music-writing, recording and creating with me. So, I wanted family on this project and on the road with me again. I asked my brother Jay and he said, 'Yes.' "
Jay flew to New Zealand from Toronto to record a selection of new songs which have that unmistakable sibling magic and harmonies.
And the result is what you now hold in your hand. Special new songs by extraordinary writers and singers.
Rare talents we might say.
With four songs co-written and co-produced with her longtime collaborator Delaney Davidson, here is quiet emotion on the closer Sleep, the newly minted classic You Were Minewhich channels Eartha Kitt, and the delightful duet on Any Fool With A Heart alongside her own brand of rockabilly. Here too are Tami's powerhouse vocals (as on the statement-of-intent opener Call Your Mama) whichDownbeatdescribed as "a great big canyon of a voice", Rolling Stonecalling her "a fire-breathing belter on her own terms".
But, as always with Tami, there's more to her than mere words can say.
So, ladies and gentleman . . .
Buckle up for Tami Neilson, she's got the microphone. And she needs no introduction.
Graham Reid
Auckland, New Zealand 2019
www.elsewhere.co.nz
There is a considerable amount on Tami at Elsewhere including album reviews, interviews and a video retrospective, starting here.