Graham Reid | | 5 min read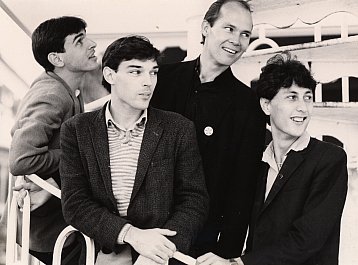 By the time Auckland's Techtones reached their apotheosis with their sole album TT23 in '81, they were gone.
In October of that year Frank Stark in the Listener – in a column largely focused on the low-tech ethos of Chris Knox's willfully reductive recording ideology – observed that the Techtones had "joined the fame drain to Australia".
He noted the band had recorded the TT23 album on Knox's four-track (with no acknowledgement that Doug Hood had pushed the crucial play-record bits, as he had done on the Clean's Tally Ho).
The album – demanding, commanding and exciting lo-fi post-punk pop -- was recorded in a shabby building on Bond Street, Arch Hill in central Auckland (it's still there) and needless to say the sound was undeniably lo-fi and a challenge to listeners more attuned to Jon Stevens' polished Montego Bay.
But it was a signpost into a new decade.
"It will be interesting," wrote Stark, "to see how much acceptance [the Techtones] will find for the non-studio sound of the home recordings in the album market where hi-fi still matters more than singles".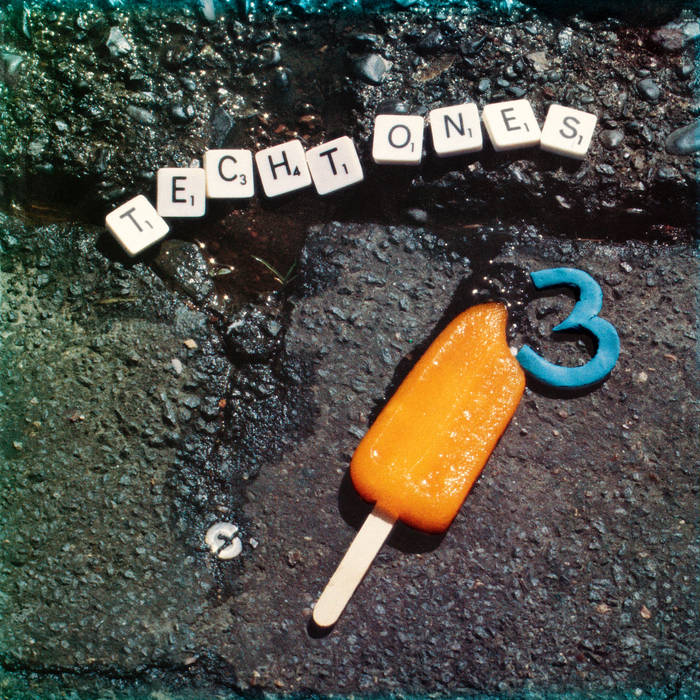 It is easy to be dismissive of Stark's opinion these days, but by the prevailing standards of the time he was right.
The Techtones' TT23 was a hard call at the time but . . .
Within a matter of months the lo-fi sound of the Clean and other Flying Nun bands had swept all before them (the Clean were so inspired by the TT23/Hood sound they recorded their Boodle Boodle Boodle EP in the same space) and a young audience was enthusiastic about the energy, integrity and authenticity of these raw-sounding bands.
And their songs.
What the Techtones – Steve Roach, Chris Burt, Jimmy Juricevich and Peter Solomon, with Hood as co-producer with Roach – had in spades on TT23 was a post-punk pop sensibility which should have elevated them to a platform not far behind the Buzzcocks and Britain's dance-punk by the likes of Gang of Four.
The Techtones had grown out of the short-lived Sheerlux and their first gig was at Mainstreet in April 1980 on a bill with Th'Dudes, Spelling Mistakes and the Features.
Their upward trajectory was rapid: they opened for the B52s, the Ramones and Kiss, bridged the divide between establish rock acts and the next wave when they played on the same bills as Hello Sailor, Street Talk and the power pop of Tigers (which included a young Barry Saunders) as well the Mockers and Screaming Meemees.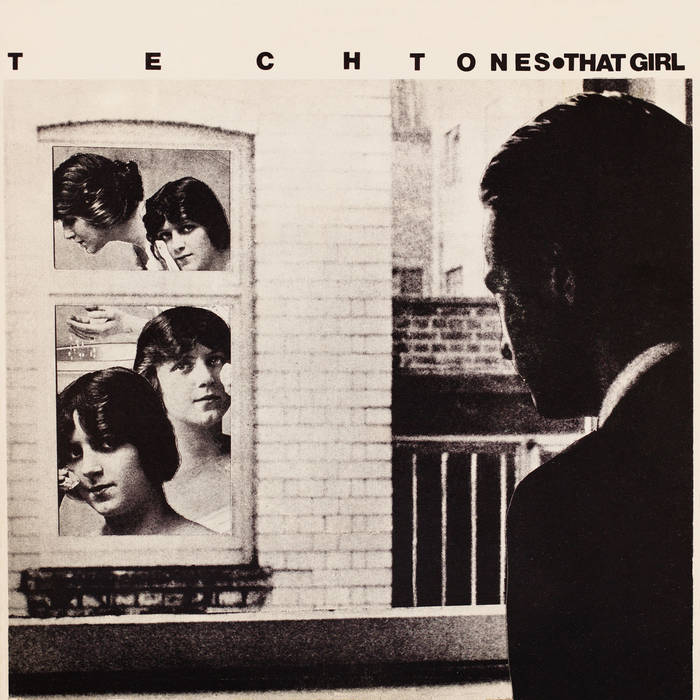 Their debut single That Girl/The Silencer appeared on Simon Grigg's Propeller in November 1980 in a cover by Terence Hogan and they were offered an album deal by CBS.
A lot of people saw their potential. And they looked stylish and snappy.
Roach told George Kay of Rip It Up at the time that after Sheerlux they "wanted to get into songs not the bloody chants we were writing. We wanted something with a bit of melody . . . ."
Steeped in Sixties pop – they cover Them's I Can Only Give You Everything on TT23 – the idea of verse/chorus and pop economy came naturally (Sheerlux had built their set around covers) and that was evident with their first single.
That Girl, released at the end of '80 and which sold about 800 copies, was a clever, tight and melodic pop song which was all over in 3.10s and has title as the hook. A great single.
The flipside The Silencer is somewhat darker but still a self-contained slice of instrumental guitar pop.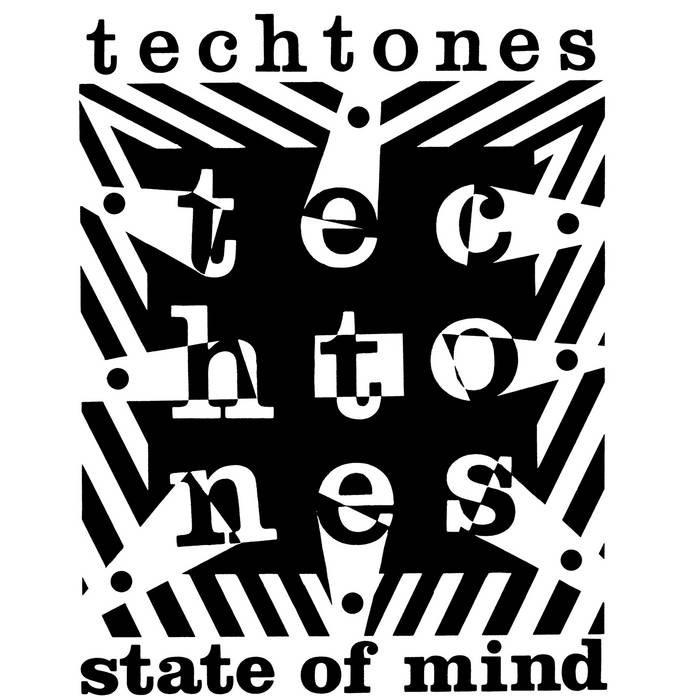 Their second single State of Mind from July '81 (produced by Glyn Tucker Jr) is a little more laid-back and crisp-sounding. The b-side Same Old Game is a more jerky, nervy sliver of post-punk pop.
"We thought a long time about this," Juricevich told Kay about State of Mind, "and maybe a slower, softer song has a chance of being played on radio . . . we want to be popular, successful".
However in terms of production for their album, they preferred to stick with Hood and Knox's TEAC for TT23 which appeared on Ripper.
It opens with a discordant blast of looped noise which sounds like demented electronic donkey (entitled Noise) but then sprints off into the unapologetically lo-fi title track.
Johnny and Magazine are straight-ahead if gritty pop, the former a tidy two and half minutes; You're Never Alone comes with a gloom-laden delivery which anticipated the disillusion and angst of many post-punk/New Wave bands and benefits from the edgy production; If This is Love is catchy, staccato pop-rock; Try It Again is a ramshackle implosion of guitars, a shouty chorus and stumbles to halt; Same Old Game recorded live at Christchurch's Gladstone is thrilling . . .
The Techtones toured, appeared at Sweetwaters in early '81 but by the time of Frank Stark's Listener piece it was all over bar the goodbyes.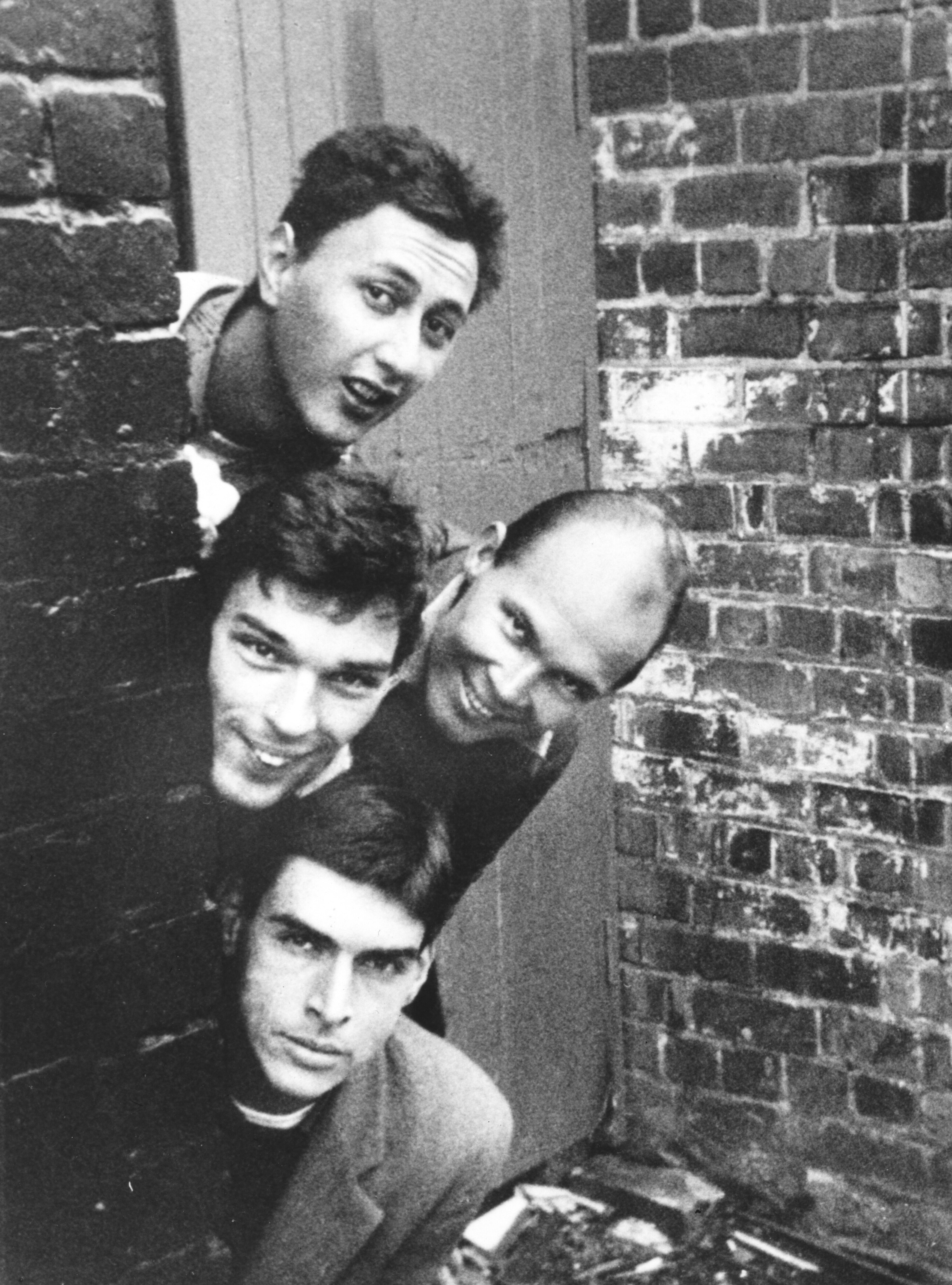 It had been a remarkable 18 months but little remained to resonate because when Ripper subsequently went down the Techtones' music went with it.
Until recently there was nothing readily available, but now through the agency of Simon Grigg, and Chris Burt remastering the music from mint vinyl, one of the key bands of that exciting era is now back for consideration.
Yes, TT23 is patchy – Shed a Tear conspicuously fails to get any uplift, the songs recorded live deserved better production (Reply has chart success written all over it beneath the ragged sound) – however give the album and their two singles (The Complete Works, as it were) a fair hearing and you could say the Techtones seemed to have a promising future in the post-punk pop business.
But . . .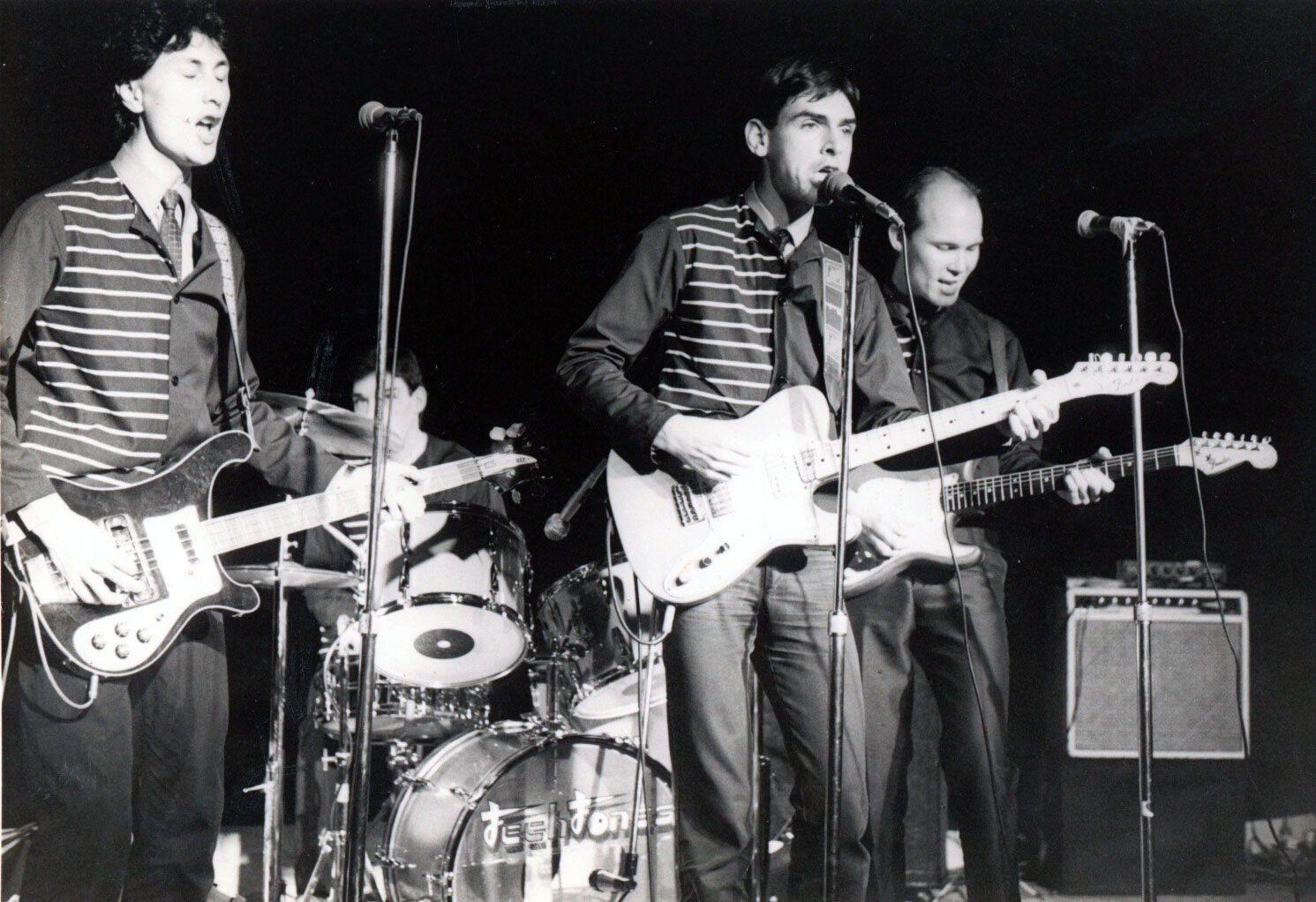 By the time TT23 appeared however they were in their closing overs . . . and then no more.
Then the label went down and the Techtones were lost to most.
Now for the first time in 38 years TT23 is available again.
It's good to have it back in all its ragged glory.
.
You can hear and buy the Techtones TT23 album and their two singles (State of Mind/Same Old Game and That Girl/The Silencer) at Bandcamp here
.
And apropos of nothing, but maybe fun?
When the Techtones' TT23 album was released I received a copy without a cover and so, turning inside out an empty cover of the Ramones' Leave Home (which I had for some reason), I handed it to my twin sons for them to illustrate the album as they heard it.
They were five at the time and here are their impressions of TT23.
They are now in the Forties and living in Stockholm.
.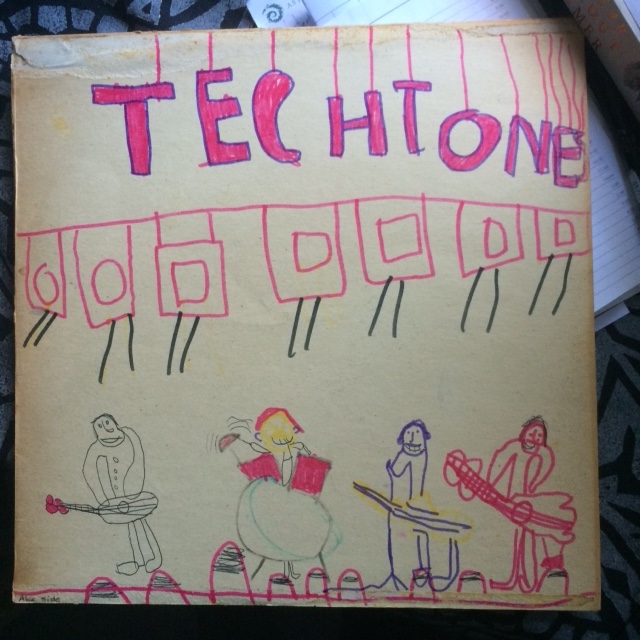 .