Graham Reid | | <1 min read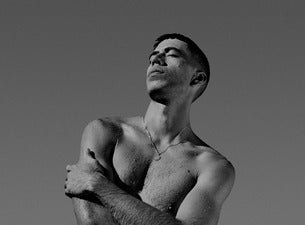 If there is one long-awaited debut album from a New Zealand artist it is that by Teeks – Te Karehana Gardiner-Toi (Ngāpuhi, Ngāi Te Rangi and Ngāti Ranginui) – whose 2017 debut EP The Grapefruit Skies announced a major talent.
His writing and vocal style brought together gospel language (Wash Over Me) and classic 60s soul (If Only, Never Be Apart) .
You believed every word he sang and he went on to win awards and acclaim.
His debut album Something to Feel – released on Friday March 26 – however has arrived in parts: Eight of the songs were released on two EPs (I and II) last year with four more now added.
But it stands as a coherent piece of work.
So here is a short video journey through some of Teeks' signpost songs on the way to Something to Feel and we end with the promo clip for the album
.
Wash Over Me
.
Never Be Apart
.
If Only
.
Without You
.
Interview
.
Remember Me
.
Something to Feel album promo