Graham Reid | | <1 min read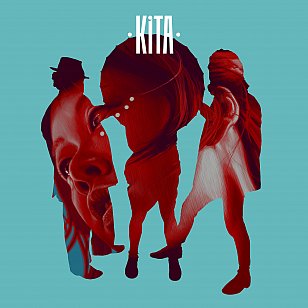 Wellington's KITA have had a steady upward trajectory since their formation 18 months ago which comes to fruition on their self-titled debut album.
They are Taiwan-born, Auckland-raised, soulful singer-songwriter Nikita Tu-Bryant who grew up on rock and R'n'B, studied jazz and has a mainline to intelligent lyrics; DJ, keyboardist and mini-Moog player Ed Zuccollo who worked with the Black Seeds, Trinity Roots, Troy Kingi, Hollie Smith and others (and has his own electronica project Zuke); and drummer Rick Cranson, a jazz graduate with solo work and Little Bushman on his CV.
Their four-song debut EP last year Try to Find A Way merely hinted at their breadth with low funk, groove-riding songs, big hearted pop, beautifully produced jazz keyboards and an edgy indie quality.
They possess a polished professionalism and their 11-song debut has been produced by Milan-based, Grammy-winning producer Tommaso Colliva (Muse, Jesus and Mary Chain, Katie Melua) working with the band remotely.
Slipping between yearning pop (Dig Deep), sophisticated ballads (the shimmering, pulsating Through the Trees, the weightless Open Eyes), the warmth of Fender Rhodes and melodic drum patterns (Envy) and electro-pop (Home Fires, River in My Veins, Private Lives), this impressive, mature album confirms KITA as an urbane, accomplished trio at the interface of appealing, related idioms and influences.
.
KITA is available now on Spotify.
KITA tour:
Flux, Christchurch, June 11; Dive, Dunedin, June 12; Sherwood, Queenstown, June 13; Paisley Stage, Napier, June 18; San Fran, Wellington, June 19