Graham Reid | | 3 min read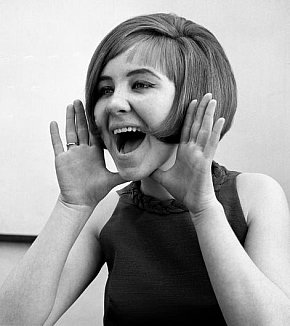 Six weeks after her 15thbirthday, Marie McDonald McLaughlin Lawrie didn't go back to school in Glasgow and never bothered to get her official leaving certificate.
Six months later a school inspector knocked her parents' door and said, "We want to know why Marie hasn't been at school".
"Do ye nae read the papers or watch TV?" he mum laughed. "She's a pop star."
And she was . . . as Lulu with her first hit, a belting version of the Isley Brothers' Shout!
One critic described her as "62 inches tall, with cedar red hair and her own in-built amplification system".
A few weeks after the song's release in April 1964, Paul McCartney and John Lennon were on the TV show Ready, Steady, Go! They were being interviewed by Cathy McGowan who asked them about the new singles on the charts.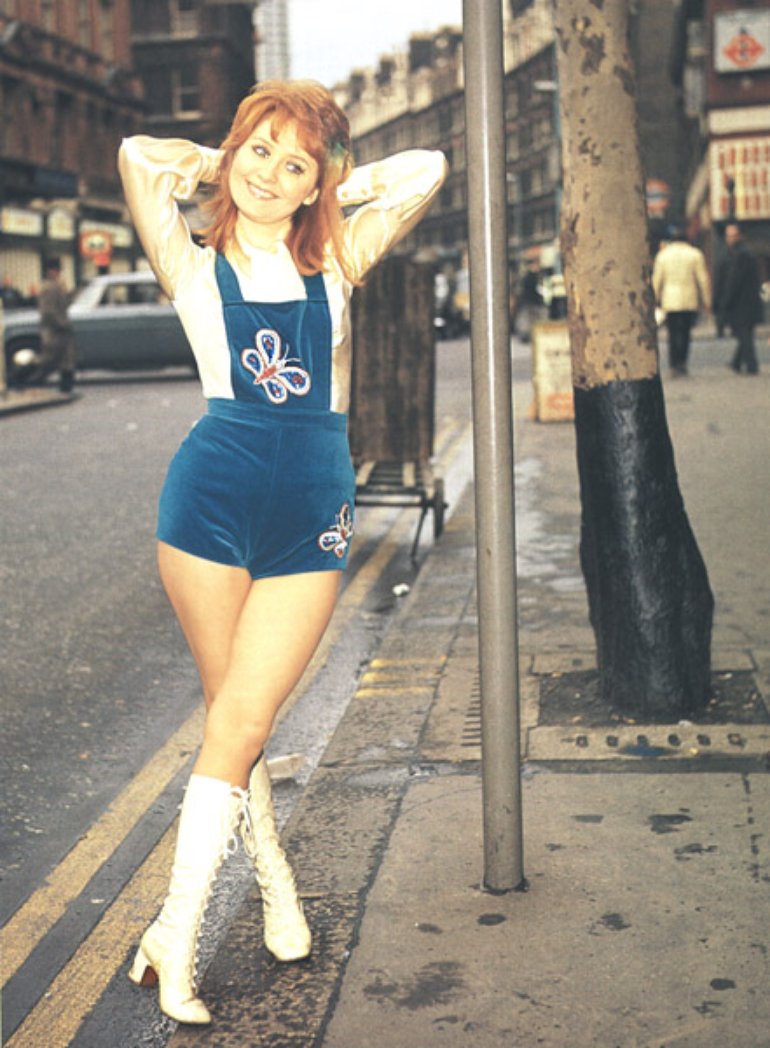 "Well, my favourite is a song called Shout!, It's by a girl called Lulu," said Lennon.
And at that point Lulu, watching at home while waiting for younger brother Billy to come back from the chippie with dinner, jumped around screaming, "They picked me! They picked me?"
Lulu tells this story in her candid, funny and guile-free 2002 autobiography I Don't Want to Fight in which she speaks about her drunken father belting her mum, of their two room "hoose" with no hot water and a shared lavatory, of Swinging London later when she was friends with the Beatles, Stones, Keith Moon, Jimmy Page, Davy Jones of the Monkees and the Bee Gees (both Jones and Maurice Gibb fancied her) and of being a virgin right up until her marriage to Maurice.
She toured with the Walker Brothers and Roy Orbison ("he only had about two facial expressions and both of those were almost identical"), famously had Jimi Hendrix on her TV show (he changed his song midway and delivered a salute to Cream who had broken up, running over time), was the break-out star of the film To Sir With Love alongside Sidney Poitier (in Japan when accompanying Maurice on a Bee Gees' tour the crowds bayed for "Ruru, Ruru") and . . .
It was a helluva ride from Shout! to being Britain's entry in the Eurovision Song Contest in 1969 with the inane Boom Bang-A-Bang (which tied for top place with Spain, Holland and France).
But . . .
Around then she realised "my own recording career seemed to be stuck in a rut. [Producer] Mickie Most had turned me into a pure pop singer and it wasn't the only sort of music I wanted to be credited with. Given the choice, I wanted to go back to my first love, the rhythm and blues songs of my childhood . . . When my contract with Mickie expired I didn't renew it. It was time to move on".
Up stepped the legendary Jerry Wexler who signed her, got her into Mussel Shoals with producers Arif Mardin and Tom Dowd and those exceptional session musicians.
They recorded two album -- New Routes and Melody Fair (both 1970) -- which were well received in the States (although not commercially successful) but meant very little back in Britain where she was still considered a pop singer.
There was no Dusty in Memphis/Lulu in Mussel Shoals moment for her.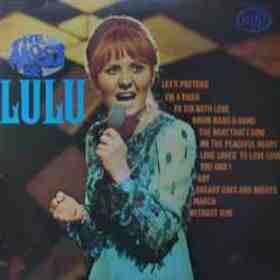 Which perhaps explains this compilation, her Mickie Most-produced hits released on a budget MFP label the year after those two American albums.
When she was stretching herself into other areas she was pulled back into line by this and other similar compilations which followed, this one being her first album to go top 20 in the UK charts.
It's a decent enough collection of her early period although Shout! isn't included because Most wasn't involved.
But here is the terrific To Sir With Love: Don Black knocking off the memorable lyrics overnight, Most only lukewarm about it and relegating it to the b-side behind Neil Diamond's The Boat That I Row which got to number six on the UK charts. To Sir only got to 11 in the UK but topped the US charts.
There are plenty of those mundane songs on The Most of Lulu too: I'm a Tiger (written by Ronnie Scott and Marty Wilde in what must have taken all of five minutes), the chipper Me the Peaceful Heart, the retro martial-beat of March and – better – the soulful r'n'b of Love Loves to Love Love.
However Lulu throws herself into the snappy beat-pop of Boy, the orchestrated You and I (by Mark London who wrote the melody of To Sir With Love), yearns through the blue ballad Dreary Days and Night and sounds sincere on Let's Pretend.
Lulu – whose voice could strip paint and earned her the sobriquet "the Brenda Lee of Scotland" – deserved better than the anaemic pop songs Mickie Most handed her, and arguably even some of the material Wexler/Mardin/Dowd had her record.
The Most of Lulu album isn't on Spotify although various hits collections have the same songs.
Pulled off the shelves at random for this on-going column, it was pleasant to revisit . . . but if you've bothered to get this far check out those Mussel Shoals albums.
.
Elsewhere occasionally revisits albums -- classics sometimes, but more often oddities or overlooked albums by major artists -- and you can find a number of them starting here