Graham Reid | | 2 min read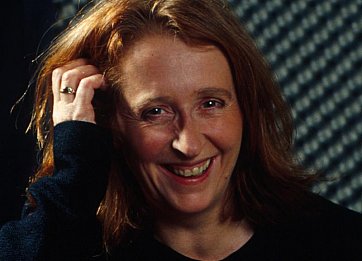 When the Pogues staggered and slurred their way into the spotlight, the Irish singer-songwriter Christy Moore said something to this effect: Great, just what Ireland needs, another bunch of drunk musicians.
Moore – who had been in the bands Planxty and Moving Hearts, and had enjoyed a dram or few in the past – could spot a cliché when he saw one.
You have to wonder then what he made of Galway's Mary Coughlan whose first two albums were Tired and Emotional ('85) and Under the Influence ('87). On the cover of the latter she's photographed in a bar with a half empty Guinness on the table.
By chance it is Tired and Emotional which has been pulled from the shelves at random for this on-going The Album Considered column.
And it's cracker.
With her Dutch guitarist/producer Eric Visser she took her wounded, jazz-blues voice to songs tinged by Irish folk and this mother of three gets beneath the skin of the originals and material like Meet Me Where They Play the Blues, Delaney's Gone Back on the Wine, Bruce Cockburn's melancholy Mamma Just Wants to Barrelhouse All Night Long and a daring tango version of Nobody's Business.
With accordion, saxophones and synthesizer alongside acoustic bass, piano and guitarists, Coughlan takes listeners to smoky blues clubs and parties.
The NME writer said "if Molly Bloom were to invade real life and make records she would sound like Mary Coughlan" which doubtless confused anyone who hadn't read James Joyce's Ulysses. But he had a point.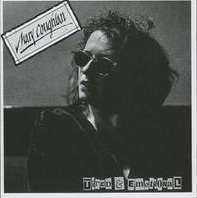 Coughlan's voice sounds lived in, she takes her time with a lyric (the slow Meet Me) and swings when required (Delaney).
More a nightclub singer than a pop star, Coughlan inhabits her songs and has enough personal mileage to be persuasive: she hits the booze as a teenager, had a stint in a mental hospital, was nude model in Limerick, did a couple of years as a street sweeper in Ealing, had separated from her husband, hadn't been on a stage until she was 30 and was courageous enough to take on Bille Holiday's Good Morning Heartache on her subsequent album.
This album was the first of three cracking albums by Coughlan who was as outspoken about Ireland as Sinead O'Connor – with whom she had spat: "We're living in the Middle Ages in this country, go out and do something about it, be it divorce, gay rights, inter-denominational schools or whatever".
Coughlan opens the album with the world weary and soulful Double Cross "I wake up in the morning, I get out of bed and drag my makeup on. I walk out on the street. My ev′ry exit's covered . . . I'm all grown up but I never learned how to crawl".
The album closes with the slippery and sexy Seduced with just acoustic bass.
And between those two points Coughlan covers a lot of emotional territory, often in a voice steeped in sadness.
Although she seems to have a lifelong battle with alcohol we might guess Christy Moore would have been more approving of Mary Coughlan then he was of the Pogues, and not the least when she covered his Ride On.
.
You can hear this album at Spotify here.
Elsewhere occasionally revisits albums -- classics sometimes, but more often oddities or overlooked albums by major artists -- and you can find a number of them starting here