Graham Reid | | 3 min read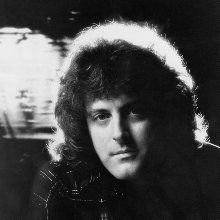 Leaving aside the Mob connection for the moment, let's just acknowledge that Tommy James and the Shondells out of Michigan delivered a wedge of great danceable, pop-rock singles in the early Sixties (Hanky Panky, I Think We're Alone Now, Mony Mony) and some psychedelic pop in the latter part of that decade (Crimson and Clover, Crystal Blue Persuasion).
Their story is confusing because by the time Hanky Panky (written by Jeff Barry and Ellie Greenwich) went to number one in the US in '66 (belatedly top 5 in New Zealand in late '68 but all over radio years earlier) there was no group.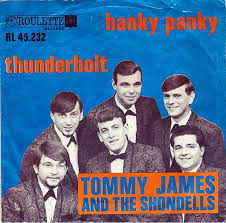 They'd recorded the song years previous and broke up.
James had to put together new Shondells and thereafter there seemed to be a never-ending stream of Shondells passing through.
And along the way James and his group signed to the Roulette label run by the notorious Mob-connected Morris Levy (whose later law suit against John Lennon forced him to perform three songs from the Levy catalogue for his Rock'n'Roll album. It's complicated.)
James carried on, co-writing with others mostly, and moved from pop-rock to gentle psychedelic pop by the end of the decade was worn out.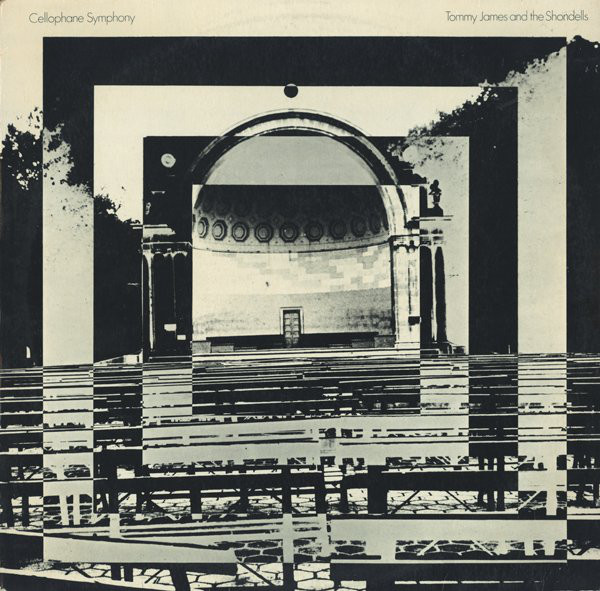 His Sixties legacy was those much-covered hits (think Billy Idol, Tiffany, Joan Jett, the Cramps, Lena Lovich and many others), and the over-looked and quite interesting post-Pepper//country rock Cellophane Symphony album in '69. (It's on Spotify here)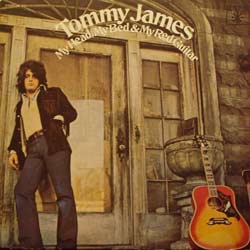 In the Seventies James – born Thomas Jackson – embraced his faith more overtly and although a poor seller his '71 album Christian of the World sprung the hit Draggin' the Line which has cropped up in numerous film and TV shows.
But out attention turns to its follow-up.
My Head, My Bed & My Red Guitar recorded in Nashville that same year with a terrific cast of session players such as Elvis off-siders Scotty Moore (who didn't play but crisply engineered this) and drummer DJ Fontana, pedal steel guitarist Pete Drake (co-producing with James and Bob King), harmonica player Charlie McCoy, fiddle player Buddy Spicer and others.
There is a spiritual country quality in the lyrics and arrangements (Nothing to Hide), pure down-homee country-rock everywhere (White Horses, Walk a Country Mile, Fortunada) and some downbeat ruminations (look inside yourself and your conscience on the mainstream country ballad Who's Gonna Cry which invites comparisons with BJ Thomas and the like).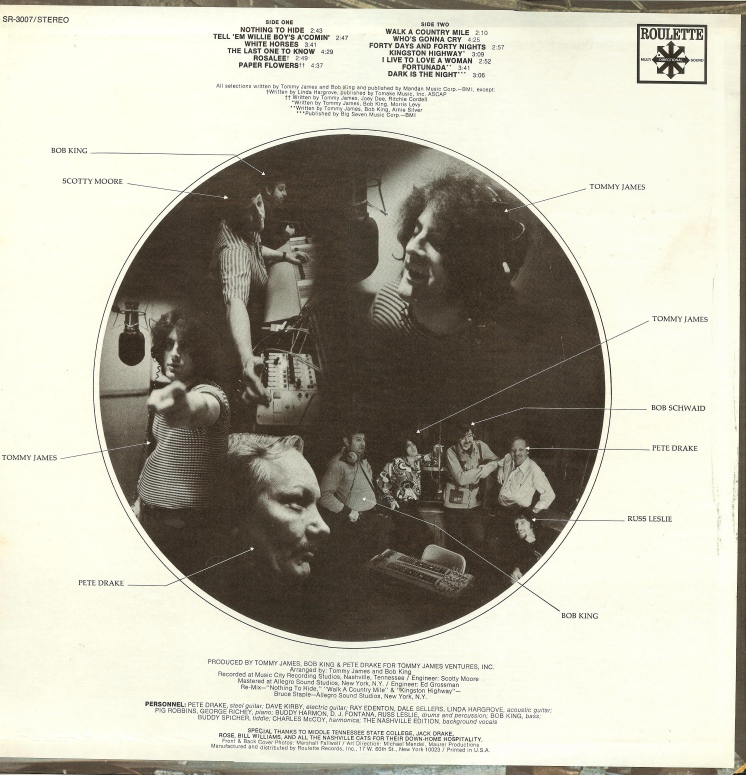 Tell 'Em Willie Boy's a'Comin' is a funky narrative which peels off from the recent Robert Redford/Robert Blake film Tell The Willie Boy is Here (often considered the first sympathetic portray of Native Americans in American cinema).
James might have had a great rock'n'roll voice but he could also deliver a big, slow ballad (the quasi-spiritual The Last One to Know could have been useful to Elvis and The Sweet Inspirations in Vegas), and Rosalee – written by guitarist Linda Hargrove – seems to reach back to the Shondell years.
There are a few lame MOR country tracks like Paper Flowers and a lost chart single in Forty Days and Forty Nights (the weary life on the rock'n'roll road).
But this also rocks on the minimal riffing of Dark is the Night (which might have been ripe for a moody Springsteen cover around the time of The River) and some criminally fine playing by these session greats everywhere.
It's not a lost classic but My Head, My Bed & My Red Guitar is a fine country-rock album and for those who only know James for Hanky Panky and Mony Mony, it will come as quite a surprise.
It's on Spotify here.
.
Elsewhere occasionally revisits albums -- classics sometimes, but more often oddities or overlooked albums by major artists -- and you can find a number of them starting here