Graham Reid | | 2 min read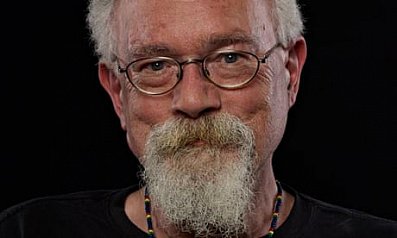 In popular and political culture John Sinclair is best known for a small handful of things in the Sixties and early Seventies.
He founded the White Panther Party, managed Michigan's MC5 and steered them into being a megaphone for radical politics ("We wanted to kick ass and raise consciousness,"), was one of the producers of the Ann Arbor Blues and Jazz Festivals (although seems to rarely be credited as such), was a record producer (Sun Ra among them) and most famously was busted for two joints in 1969 and was sentences to 10 years imprisonment.
His case became a cause celebre among the counterculture, John and Yoko weighed in with a song about his bust on their Some Time in New York City album and they organised a concert to raise awareness about his incarceration.
Three days later he was freed and subsequently left the US to live in Amsterdam
More than anything however he was and is a jazz lover grounded in the Fifties and Sixties (Monk, Bird, Coltrane, Dizzy and free-jazz players of the time), and he's also a kind of post-Beat jazz poet who wrote and edited collections.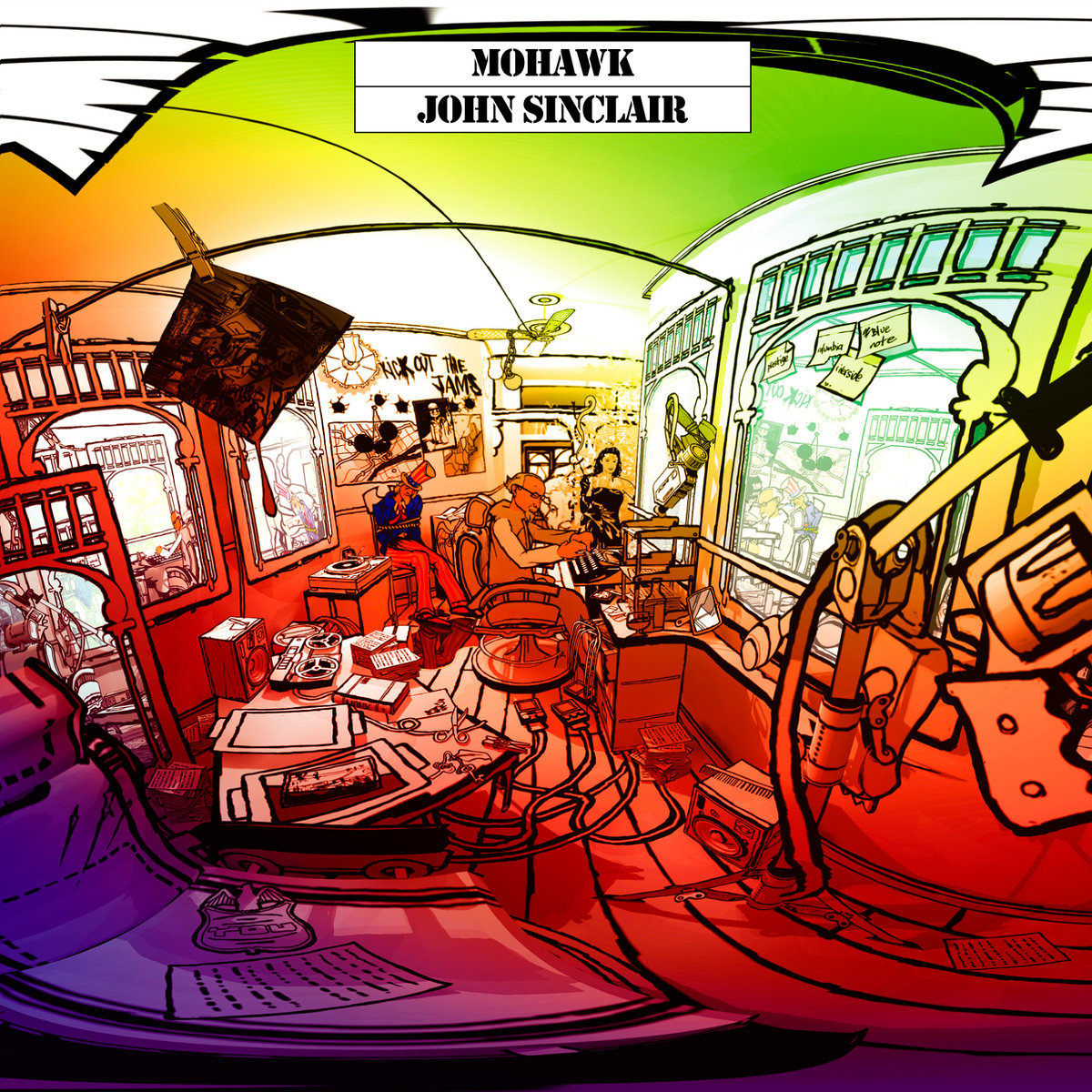 He wrote about jazz for Downbeat in the mid-Sixties and over the decades recorded a number of albums, including this one, Mohawk, in 2014.
It neatly fuses jazz music and jazz reminiscences (he mentions Monk, Art Blakey and others) with poetry, acknowledges the late Amiri Baraka and after a break in the final track Carolina Moon (about Thelonious Monk) there is a celebratory conversation between Lennon, Ono, Sinclair and his wife about him being freed from prison.
The elation in their voices is palpable even today (so happy no one can quite think what to say) and the warm personal connection too.
Sinclair's work on Mohawk and other albums is a mix of jazz-poetry, humour, samples and scratching, and ripping jazz rhythms from bass and drums.
Those come from Steve Fly, a producer and multi instrumentalist who manages a coffee shop near Central Station.
"John did all the vocals in one session," Fly told the Guardian on the album's release, "and then I spent three months recording and overdubbing the parts.
"We could just have hired a Thelonious Monk-style piano trio but that would just have made it an exercise in nostalgia."
Sinclair's obsession with jazz-poetry of this kind "started in 1982 with a book of verse I wrote called Thelonious: A Book of Monk after he passed away," he told Uncut magazine in 2014. "I decided to listen to everything he'd recorded in chronological sequence – real mental patient collector activity."
He then started to write poems based on Monk's music as a guiding spirit.
And he's still recording (Still Kickin' of 2018 errs more towards blues-rock, another of his passions).
John Sinclair survived his time in the unwelcome spotlight of radical politics, rock'n'roll and jail to emerge much as he went in, a jazz-poet steeped in the music and marijuana.
He was among the first to purchase legal cannabis in Ann Arbor in 2019, a full half century after he was busted and given 10 for two.
.
You can hear this album on Spotify here or at bandcamp here
.
Elsewhere occasionally revisits albums -- classics sometimes, but more often oddities or overlooked albums by major artists -- and you can find a number of them starting here
.