Graham Reid | | 2 min read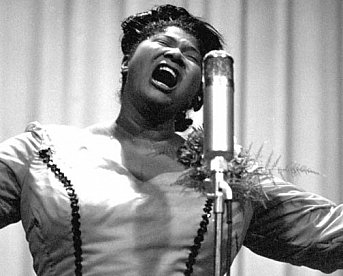 If no one has referred to the great Mahalia Jackson as the Godmother of Gospel then someone certainly should.
She's certainly been called the Queen of Gospel.
But why stop at just one accolade?
Jackson (b. 1911, d. 1972) had all the presence and power of a royal galleon and a voice which soared to the heavens.
She took spiritual music from the church to concert stages, halls and civil rights protests (she sang at the March on Washington in '63).
She performed for the people and presidents, and mentored Aretha Franklin among others. And was a role model to many other gospel singers.
She took spiritual music from the choir stalls and onto the streets but, unlike for example Ray Charles, didn't secularise it.
She was always singing to and about her Lord.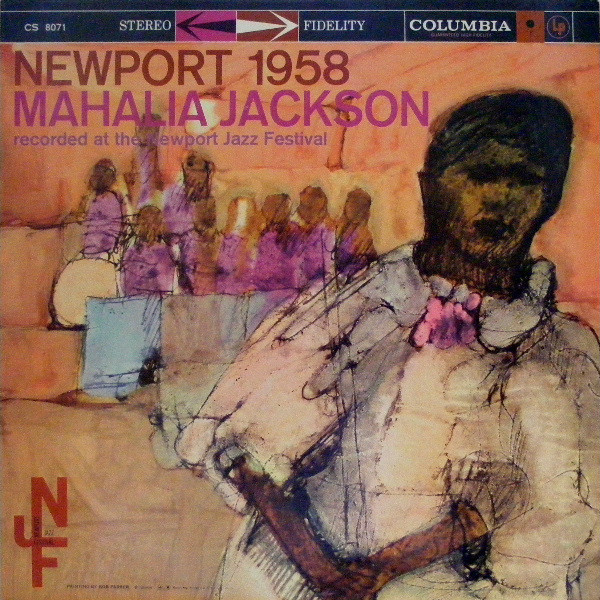 Jackson recorded prolifically – a lot of live albums and compilations -- so it's not difficult to hear her astonishingly powerful and assured voice.
But this album recorded live at the Newport Jazz Festival in '58 is among the easiest to find because it was so popular and critically acclaimed that it has been reissued many times (in different album and CD covers).
My copy pulled from the shelf is a CBS reissue in '85 under the I ♥ Jazz series curated by Henri Renaud, the French jazz pianist who was heading a division of CBS France. It is an edited version of her set and unfortunately doesn't include the 90 second finger-snapping Keep Your Hand on the Plow and Jesus Met the Woman at the Well unfortunately.
(The whole set is on Spotify, see below.)
There's a solid blues foundation to some of the songs and her delivery, notable on Thomas A. Dorsey's It Don't Cost Very Much and I'm Going to Live the Life I Sing About in My Song.
Dorsey was one of the great gospel songwriters and his swinging and joyous Walk Over God's Heaven is also here.
With a small band (Mildred Falls on piano, Linton Mitchel on organ, bassist Tom Bryant), there is great spiritual uplift here as on the stomping Didn't It Rain which she sang as the weather broke.
She interrupts the applause at the start to say, "Alright, that's enough, you make me feel like I'm star . . . I don't know if you want to hear me and stand in the rain, I'm just getting warmed up".
And she was.
As much as there is celebratory foot-stomping (Joshua Fit the Battle of Jericho) there is great emotional depth (God is Real)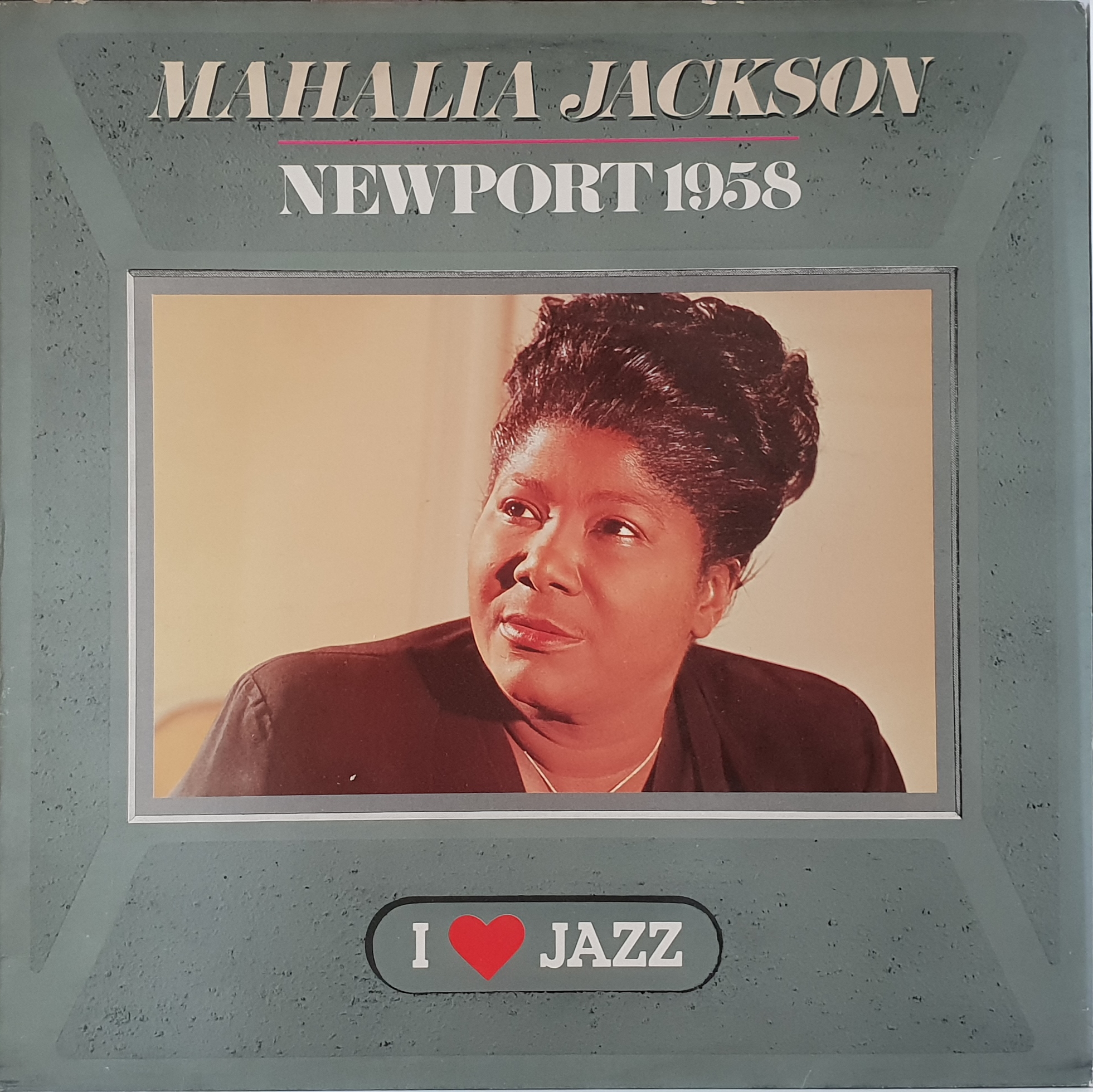 This vinyl version of the concert – a dozen songs – ends with the glorious His Eye is on The Sparrow.
It's perhaps a stretch to say Jackson influenced rock culture but certainly Elvis Presley was a fan and copied some of her slow and stately style (The Lord's Prayer, His Eye is on the Sparrow) and echoes can be heard in Janis Joplin.
But Jackson was a rare and singular talent.
She was introduced on that Sunday, July 3 as "the world's greatest gospel singer".
She was.
There's a story which seems to be true: at the March on Washington while Martin Luther King was delivering his famous "I have a dream speech", Wavy Gravy leaned over to Bob Dylan -- who had also performed – and said, "I hope he's over quick. Mahalia Jackson's on next".
.
The complete Newport 1958 concert is on Spotify here
.
Elsewhere occasionally revisits albums -- classics sometimes, but more often oddities or overlooked albums by major artists -- and you can find a number of them starting here