Graham Reid | | 1 min read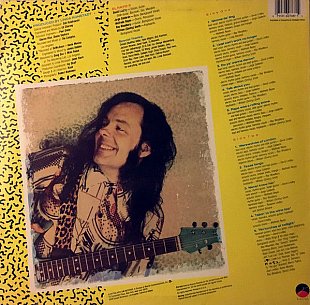 Without going the whole Buble/Christmas album route, there is some music which is seasonal.
And the Caribbean/Chicano/Louisiana warmth coming off this album by multi-instrumentalist and Ry Cooder-pal David Lindley is certainly one for summer listening.
The album was produced by Linda Ronstadt who, along with Jackson Browne, adds backing vocals on one track: the delightful treatment of calypso king Lord Kitchener's Gimme da'ting; Browne on Never Knew Her.
And oddly enough Lindley sounds very much like Browne on the steamy groove of I Just Can't Work No Longer.
Lindley has a great band here: bassist Jorge Calderon (longtime Warren Zevon friend/producer), Cuban-American drummer Walfredo Reyes (currently in Chicago), guitarist Ray Woodbury and the great sessionman/organ player William "Smitty" Smith (who died in '97).
These guys effortlessly bring reggae and funk to the version of Papa Was a Rolling Stone.
The sole musically downbeat moment here is Lindley (on acoustic guitars, bouzoukis and keyboards) with drummer Reyes on Talking to The Wino Too.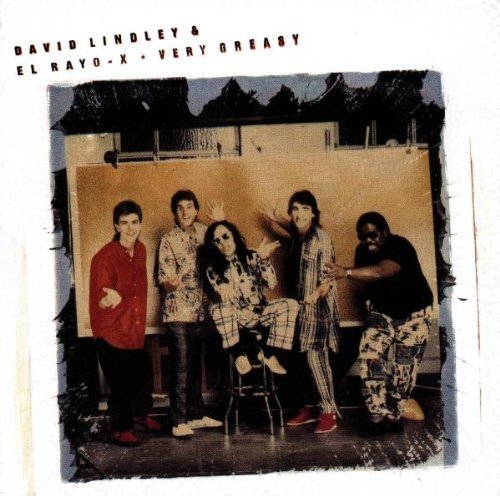 There's humour here on the final track Tiki Torches at Twilight ("hula girls at the bar all the guys from the office are throwing up in their cars") and the oddest track perhaps is their ska-influenced Warren Zevon's Werewolves of London in which Lindley digresses Zappa-like into talking about his greasy hair.
When he invites everybody to howl at the end you get that this is a real party album with its swinging reggae/ version of Do You Wanna Dance? and the appropriately titled Texas Tango.
While others are dreaming of white Christmas and sleighbells in the snow this is an album for a Pacific summer.
Baby it's warm outside. Gonna barbecue, pass me the suntan oil . . . and let's get very greasy.
.
You can hear this album on Spotify here
.
Elsewhere occasionally revisits albums -- classics sometimes, but more often oddities or overlooked albums by major artists -- and you can find a number of them starting here