Graham Reid | | 3 min read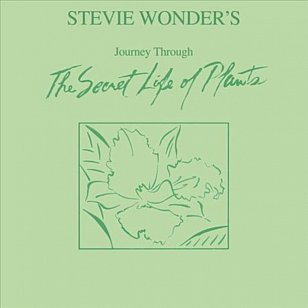 Every now and again a book comes along and captures the imagination of many. Recently there has been the Oprah-approved The Secret and Eat Pray Love ("Now a major motion picture starring Julia Roberts!").
The late Sixties and Seventies seemed awash with popular books passed hand-to-hand: anything by Carlos Castaneda (drugs and enlightenment, man), Chariots of the Gods (aliens built the pyramids, man), anything by Hunter S Thompson (drugs, no enlightenment but more drugs, man), Zen and the Art of Motorcycle Maintenance (it's like Zen, man) and . . . The Secret Life of Plants (plants can feel pain, man).
Which is where Stevie Wonder comes in.
By the end of '78 he was at the peak of his powers having delivered a stunning series of albums starting with Music of My Mind (early '72).
There followed Talking Book (later that same year), Inner Visions ('73), Fulfillingness' First Finale ('74) and the majestic double album Songs in the Key of Life in '76 which also came with a four-song EP.
That was 12 sides of music (plus the EP) in just over four years. The time between U2 albums.
Wonder was sure-footed, innovative, political (Higher Ground, Superstition, Mistra Know It All), had mainstream pop hits (You Are the Sunshine of My Life) and was spoken of in the same breath as Duke Ellington.
And he mostly did it all himself from writing and arranging to playing and production.
His new album was therefore highly anticipated.
Then it arrived.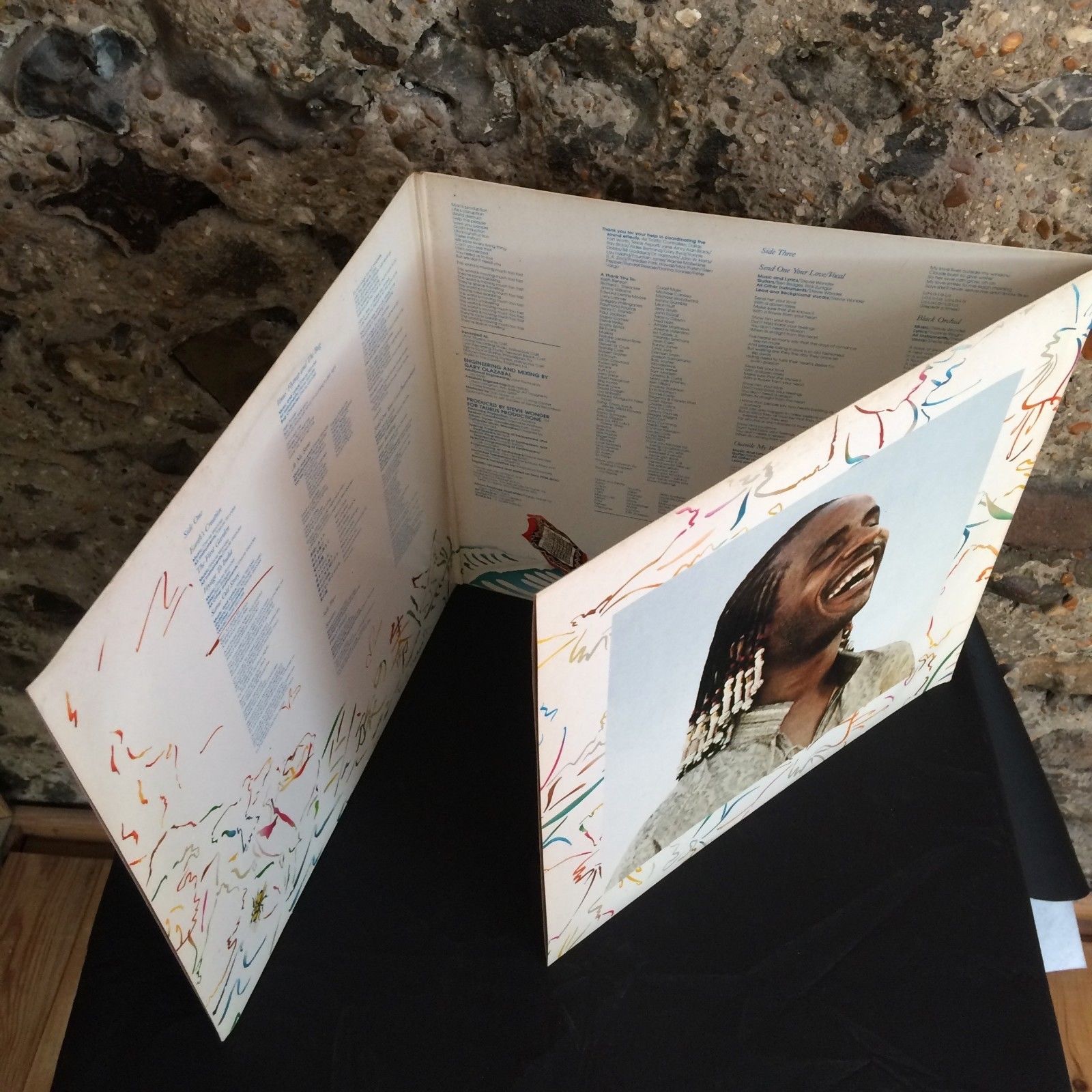 Labouring under the title Stevie Wonder's Journey Through 'The Secret Life of Plants', it was a double album soundtrack to the documentary of the book written by Peter Tomkins and Christopher Bird.
The album was portentous and pretentious in places, apologists said it might work better with the film's images (which Wonder had described to him of course) and was lumbered with some inane lyrics (endure if you will Yvonne Wright's Black Orchid or Syreeta Wonder's Come Back as a Flower).
There are noises of oceans, birds, sitar (on Voyage to India of course), Swahili chanting, jungle sounds and much more weaving through Wonder's music.
And the music itself?
Well, it aims for nothing less than being all-encompassing.
The album opens with Earth's Creation, The First Garden and Voyage to India (all instrumentals) and the first song is the spiritually-inspired ballad Same Old Story which pays tribute to those who researched into plants . . . but frankly if it wasn't for Wonder's signature voice it would of no consequence.
Certainly the unpromisingly titled Venus' Flytrap and The Bug (with fly noises and lyrics "Hello flower, boy do you look juicy . . . please don't eat me, I'm trapped in your love") is a musically interesting a slice of slo-mo funk and some might hear pre-Prince in it.
But a Japanese children's choir can't rescue the faux Japanese grandeur of Ai No, Sono any more than the spoken word passage and instrumental links can elevate the songs on side two which, taken individually, aren't too bad (the nine minute Race Babbling is boiling funk with horns, although the processed vocals haul it back).
And so it goes: MOR ballads (Send One Your Love is Wonder-by-numbers); a stab at pop on Outside My Window; the occasional highpoint (Black Orchid is a black empowerment ballad barely disguised to fit this context); some lovely instrumental passages (slo-mo Bach-meets-Pachelbel's Canon in D Major on Ecclesiastes); that song in Swahili . . .
As an album it is an inconsistent, sprawling and largely unfocused collection of ideas and melodies, lyrics which strain for effect or attempt to address the theme (try A Seed's A Star), all leading to the seven minute instrumental Finale which, if it wasn't by Wonder, you'd ignore for it's earnest intentions and failed realisation.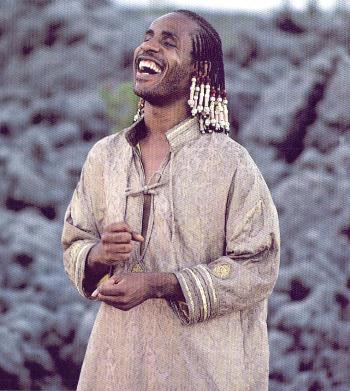 Of course it is all beautifully played and sold well enough, but reviews were mixed if not dismissive and a year later Wonder went back to what he knew best, for his Hotter Than July album: hits and memorable songs rather than this themed prog-rock/funk.
So, Stevie Wonder's Journey Through 'The Secret Life of Plants'?
It aimed to be a major work which ended up a very minor entry in his wonderful catalogue of albums in the Seventies.
Among the kindest words about it were these from Richard Williams in Melody Maker: "We'll say that Wonder has overreached himself, which probably says more about our inability to concentrate long enough to assimilate the composition, which lasts about an hour and a half and which aims to develop several musical and textural threads, than it does about its success or failure".
Hmmm.
That sounds like sidestepping the issue and throwing any blame for it onto the ADHD listener . . . but his lengthy review-cum-description of contents ends with something more to the point: "Frankly, it's hard to make sense of the whole work".
You'd hope that time would reveal something we missed at the time . . . but yep, that was certainly true then, as it is now.
.
This album is on Spotify here.
.
Elsewhere occasionally revisits albums -- classics sometimes, but more often oddities or overlooked albums by major artists -- and you can find a number of them starting here.