Graham Reid | | 1 min read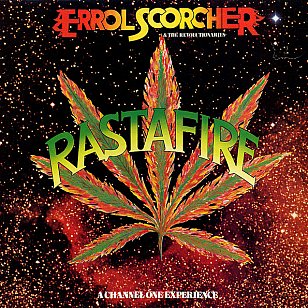 Jamaican DJ Errol Scorcher (born Errol Archer in the parish of St Catherine in 1956) wasn't much known outside of the hardcore reggae audience in the world beyond his homeland.
However back in JA he enjoyed a number of hits and was a staple on the sound systems.
But although his song Peace Truce celebrated the stand down between political rivals which lead to the famous One Love Peace Concert he didn't appear at that show.
He also didn't get much work overseas despite that profile back home, and he discovered in the late Eighties that he had been listed as having died in '82.
That'll hinder a career.
He certainly gets scant – if any – mention in most reggae books, even those published in the Eighties when he was still very active.
And he remained so in Jamaica until his death at age 55 in 2012.
However by then his peak period of the early Eighties was long past.
He was a singles artist although for this album pulled from the shelves at random he certainly enjoyed heavyweight support by the Revolutionaries which included Sly'n'Robbie and various other luminaries in the house band at Channel One Studios. (Check out their '05 Earthquake Dub double CD compilation of late Seventies tracks, it's killer.)
That said, while Scorcher is a classic toaster with some slightly suggestive and dancehall lyrics, the four "instradub" instrumentals stand out the most -- notably the mighty Post Mortem -- because Scorcher has a narrow range.
The album does however include his early hit Jolly Bus Ting.
My guess is this album came my way in the early Eighties when I bought a huge box of reggae and punk (at a very generous price) from a young student whose UK dad – a man with impeccable taste – had died and left with stuff like this she didn't know what to do with.
Pulling it off the shelf has been an enjoyable experience and it has actually stuck around for a while, even though Errol himself is sometimes the least of what we are hearing.
Unfortunately this album isn't on Spotify but a selection of his better known songs are. See here.
.
Elsewhere occasionally revisits albums -- classics sometimes, but more often oddities or overlooked albums by major artists -- and you can find a number of them starting here.