Graham Reid | | 2 min read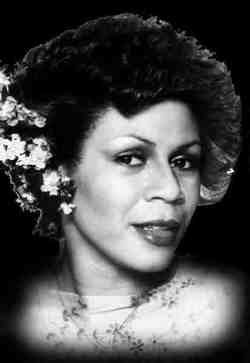 When Minnie Riperton died in 1979 many were shocked, and not just that she should be taken so young at 31.
Nor was it that she looked so full of cheeky life on the cover of her hit album Perfect Angel which contained the extraordinary single Lovin' You.
It was that she died of breast cancer which was probably the first time many of her young soul/r'n'b followers had encountered that.
Riperton had been diagnosed less than a year after Perfect Angel and underwent a mastectomy but her subsequent diagnoses was that the disease was terminal.
She spoke about breast cancer and her operation but didn't reveal that she didn't have long.
She continued to record – three more albums then the posthumous Love Lives Forever – but Perfect Angel is the one most people would remember her for, and the one that has come to hand at random for consideration.
The album was reissued at budget price in '80, then again as double CD with alternate versions and studio outtakes in 2017.
It was as touching each time as it is today.
Minnie Riperton was born in Chicago but the breadth of her musical styles on Perfect Angel – which included ballads, r'n'b, soul and pop – showed just how much she had absorbed in her formative years. She also touched on the blues (the opener Reasons) and came to the attention of Chess Records where sang backing vocals for the likes of Fontella Bass, Etta James, Chuck Berry, Muddy Waters and others.
But she was also trained as an opera singer under Marion Jeffrey at the city's Lincoln Centre and it is her remarkable five-octave vocal range which everyone remembers her for.
She could sing so high that on the bluesy Reasons you wonder what that piercingly high and melodic instrument is running parallel to the guitar solo.
It was that range which came to the fore on the delightfully simple Lovin' You – like just about everything on Perfect Angel, co-written with her husband Richard Rudolph.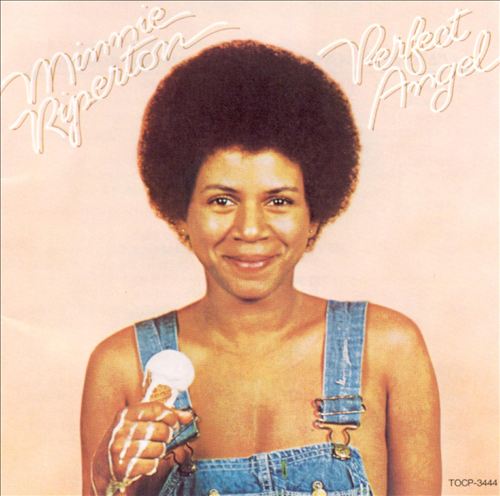 Lovin' You is not just understated but the sound of birds chirping throughout give the song a domestic intimacy . . . and then there is that voice which takes off into the spheres. And took the song to the charts everywhere.
It was a last minute addition to the album and was simply a lullaby Riperton sang to her daughter.
Hers was a sound so distinctive that when she requested Stevie Wonder to produce the album he signed on (under the pseudonym El Toro Negro) and played keyboards.
You'd have to have been dead not recognise his distinctive harmonica on Our Lives however. Or note that the funk-lite and psychedelic-spiritual Take a Little Trip was penned by him.
The pseudonym hardly seemed an effective disguise.
I think we could also guess the "very special fan" who wrote a tribute on the back cover was also him: "When Minnie sings I feel my insides rush and quiver, she touches a place in me where no one else can go . . . sometimes I just lay back and try to imagine how sweet her soul must be".
There is a lovely naïve charm to many of the lyrics which often speak of love and deep affection in simple language, and It's So Nice (To See Old Friends). She could however ooze a steamy sensuality on the almost orgasmic Every Time He Comes Around.
The slippery, jazzy quality mixed with touches of blues and soul – and of course that voice at the top on its extraordinary range – really is quite something.
Back in '80 when the album was reissued I wrote "a lovely album for late evening listening" and hearing it again confirms that opinion.
How sweet her soul must have been.
.
You can hear this album at Spotify here
.
Elsewhere occasionally revisits albums -- classics sometimes, but more often oddities or overlooked albums by major artists -- and you can find a number of them starting here.