Graham Reid | | 2 min read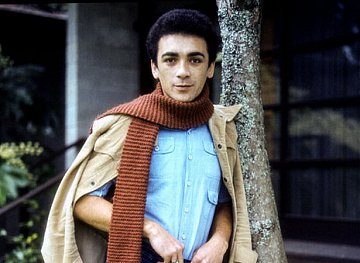 A bit later in life Mark Williams, originally from near Dargaville, could accept that the way he dressed – feminine clothes he'd made himself, eye-liner and make-up beneath a teased Afro bouffant – "almost looked like drag".
"It was drag actually".
But that was later.
At the time in the early Seventies when he started having hits, was on TV and touring, the drag look didn't go down well with many in conservative New Zealand.
Williams was destined for sophisticated clubs and the safer environment of TV studios rather than the pub circuit.
And what he did best – intelligent soul and pop ballads – weren't much in the glam zone anyway.
His first huge was Yesterday Was Just the Beginning of My Life in '75, produced by Alan Galbraith, which Williams didn't rate at all when he first heard it.
"The demo [of Yesterday] I heard was just guitar and vocals and it was hideous, the worst song I'd ever heard. I really disliked the song. It wasn't until [Galbraith] said, 'Let's swing it a bit '.
"Then it was, 'Oh yes' and the whole song was transformed."
Williams second number one was Buddy Holly's It Doesn't Matter Anymore two years later.
"I was just another of those solo artists who came in and did the covers," he said later, "which I accepted".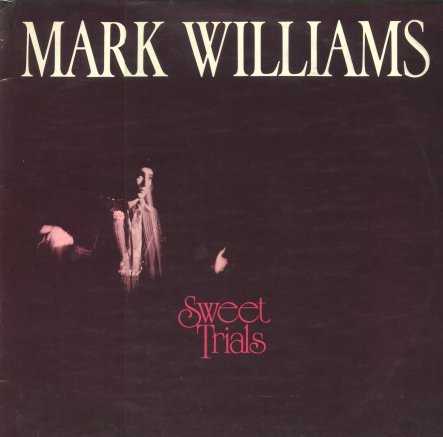 This album pulled from the shelves for consideration was his second and came between those two hits and only contains one significant chart-botherer, his cover of Sweet Wine.
It was also not the album he wanted to record because it was more rocked-up (the backing band was Wellington's appropriately titled Rockinghorse) and his smooth soul voice only came through on material like Sweet Wine (which went top 10), the Williams-Galbraith co-write Easy For Us and Ann Peebles classic I Can't Stand the Rain.
The first side has an intro and brief outro written by Galbraith who also wrote the title track and co-wrote the Bowie-esque glam-rock Who Do You Think You Are? with Williams (a possible autobiographical meditation on stardom).
In the Rockinghorse line-up were songwriters Carl Everson and Wayne Mason of Fourmyula (Mason wrote the enduring Nature for them) and their songs No Matter How Hard You Try as well as Mason's pastoral, worthy but dull Morning Sun Upon a Mountain were also recorded for the album.
Perhaps as a nod to Williams' glam persona he also covered his hero Bowie's Watch That Man.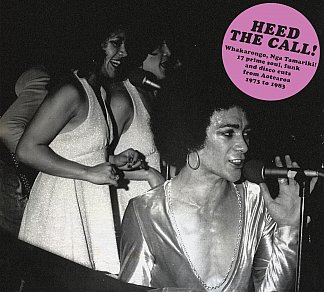 Only rarely here does Williams sound entirely at home on the rock songs and it seems (from this excellent audioculture article by Alan Perrott, who had a photo of glam Williams on the cover of his NZ soul compilation Heed the Call) that he was suffering from throat problems.
But intermittently there are some fine soulful songs (his metier) on Sweet Trials.
It's worth a listen even if you feel like skipping the rock-funk.
.
You can hear this album on Spotify here
.
Elsewhere occasionally revisits albums -- classics sometimes, but more often oddities or overlooked albums by major artists -- and you can find a number of them starting here.