Graham Reid | | 4 min read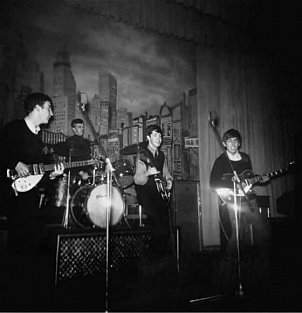 The recording is of ridiculously low quality – just a reel-to-reel tape set up on table in a club with a single microphone pointed at the stage – and there has always been some debate about whether it was legal to release it given the band onstage was already signed to a British label.
But Ted "King Size" Taylor – who made the recording over a few hours in Hamburg's Star Club – did manage to get it released (my copy was distributed in New Zealand by Festival in '77) – before the lawyers and various irritated band members piled on and it was pulled.
Over the years it popped up again but in '98 the Beatles' estates and organizations managed to take control of it . . . so finding any copies isn't that easy.
Mine – pulled from the shelf at random for consideration – was bought from Taste Records in Auckland on initial release and is in excellent condition.
Lousy sound notwithstanding, it is of course of enormous historic value: it is still the only recording of the Beatles in Hamburg and gives an ear-drop on what an exciting rock'n'roll band they were, even on this date which was among their final on the fifth trip to Hamburg and in a city they were, by this time, happy to see the back of.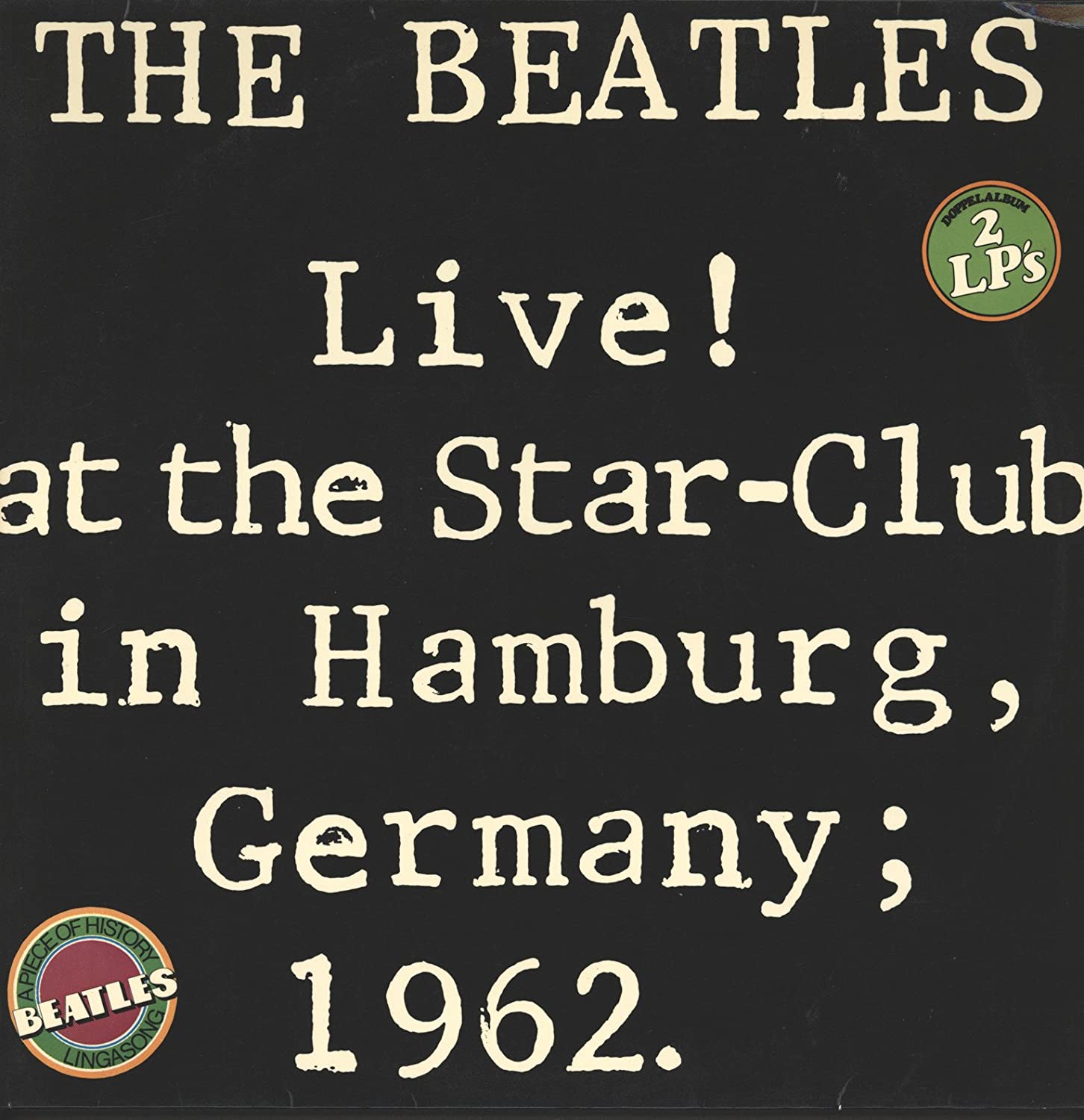 Their future was in Britain where their first single Love Me Do had gone top 20, Pete Best was out and Ringo was in, and the Lennon-McCartney team had started to get very serious about writing.
They already had Please Please Me ready to go on their return.
But here in December '62 we can hear them kick off with a raucous I Saw Her Standing There, furiously fast and probably pilled-up races through Roll Over Beethoven (sung by Harrison who shoots off a sparking solo like a welding torch) and the Lennon-lead Sweet Little Sixteen, a terrific Twist and Shout (which opens with Lennon shouting "I'm a roadrunner honey"), Long Tall Sally and Kansas City (both sung by McCartney), Carl Perkins' Matchbox (by Lennon, Ringo would record it for the Beatles subsequently) . . .
They are a rock'n'roll band playing for a sometimes audible bar crowd and everything that means: whoops of joy, Lennon's rhythm guitar seeming to drive everything from the centre, McCartney being his typically polite self as Lennon jibes with the audience, and Ringo delivering exciting fills and nailing down the beat with an energetic discipline which Best had never risen to.
Roll Over Beethoven (singer Harrison)/Hippy Hippy Shake (McCartney)
What is also of interest is not just what is here which were in many bands' sets – Little Queenie, Hippy Hippy Shake, Be-Bop-A-Lula, Talkin' 'Bout You (later covered by Dr Feelgood) – but how few of their own songs are thrown in, even though they had a brace of them by this point.
Surprisingly we don't hear Love Me Do (too slow for this situation although they do include McCartney's turn on A Taste of Honey and Falling In Love Again), Please Please Me or One After 909.
There are their odd favourites which would soon be dropped: Your Feet's Too Big, Besame Mucho (which they'd tried out at the failed Decca audition), Phil Spector's To Know Her is to Love Her, Red Sails in the Sunset and even a lazy stab at Frank Ifield's recent hit I Remember You with Lennon on harmonica.
And then there are those which would appear again in due course: Mr Moonlight (in a vastly superior and throat-searing treatment by Lennon), Kansas City and Everybody's Trying to be My Baby, all of which padded out the Beatles For Sale album when constant touring and weariness had dried up the writing well briefly in late '64.
There are a number of Carl Perkins' songs here among the 26 included – the original tape had others * – but none by Elvis and only a lacklustre Reminiscing (Harrison) by Buddy Holly.
When Harrison steps to the fore as the singer the pace seems to get more frantic and – given the way it plays with few edits – they don't muck about much between songs aside from a bit stage banter or heckling the audience: finish one, into another.
This is a snapshot of a tough rock'n'roll band which would soon enough trade such a rowdy and carefree environment for the recording studio, and the superior theatres and halls, but where their audience was more distant . . . and their set list shorter and shorter, and more repetitive.
Lennon always said the best the Beatles ever were was in Hamburg and even if this was just another show in a city they were happy to leave, it still sounds like a ragged but righteously enjoyable night.
And a lot of raw fun.
Apparently the Beatles' manager Brian Epstein was given the opportunity to buy the tapes from Taylor but turned it down saying it was of no value.
Find this album if you can and drop the needle on the furious side four. Strap in tight for Long Tall Sally.
The chance of this recording happening – with their permission or not – is remarkable and to this day remains the only recording of the early Beatles before fame struck them and everything – them and the world – changed.
.
* Other iterations of these tapes include a single vinyl release on Phoenix entitled Rare Beatles, which includes I'm Gonna Sit Right Down and Cry Over You, Where Have You Been All My LIfe (familiar in New Zealand as Till We Kissed by Ray Columbus and the Invaders), Sheila and Til There Was You not on the album considered above.
A single album version on Pickwick in '79 (The Beatles: 1st Live Recordings), had all of those bar Sheila but included Hully Gully (also not on the double considered here).
.
Elsewhere occasionally revisits albums -- classics sometimes, but more often oddities or overlooked albums by major artists -- and you can find a number of them starting here.