Graham Reid | | 5 min read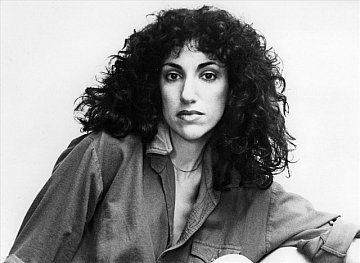 In 2009 when an American journalist wrote about corruption and bad practices in the music industry he was surprised that one of the feedback letters came from a Grammy-nominated songwriter who had penned a swag of hits, Heaven is a Place on Earth for Belinda Carlisle among them.
The letter writer was singer-songwriter Ellen Shipley who first came to attention three decades previous with this self-titled debut album.
And she didn't hold back in her message: the publishers who ripped off artists, lawyers colluding with publishers to screw down musicians, songwriters being told if they didn't accept what was offered then someone else's song would appear on the album . . . and then recollections of when she was starting out: the DJ who said he wouldn't play her song unless she gave him oral sex, the disrespect from A&R people . . .
Ellen Shipley was no whiny kid: she was 50 and successful, but she'd also seen it all and was crying "foul".
She'd got off to an interesting, high profile start with her debut album: She was featured in a Time magazine article alongside Pat Benatar, Carolyn Mas and Ellen Foley who were also emerging talents. The heading was "Chick Singers Need Not Apply: Four new women rockers take aim and take off".
The "Management and Direction" credit on her debut album was to Tommy Mottola and reviews were mostly tentatively positive, although there was also a lot of suspended judgement: Britain's Simon Frith said her debut lacked "the lush vulgarity" of a Ian Hunter/ Mick Ronson production (in reference to Ellen Foley's Night Out debut), that Shipley was stuck with middlebrow soul and "the whole thing smacks of a good club singer being rush packaged by a tacky record company".
Ouch.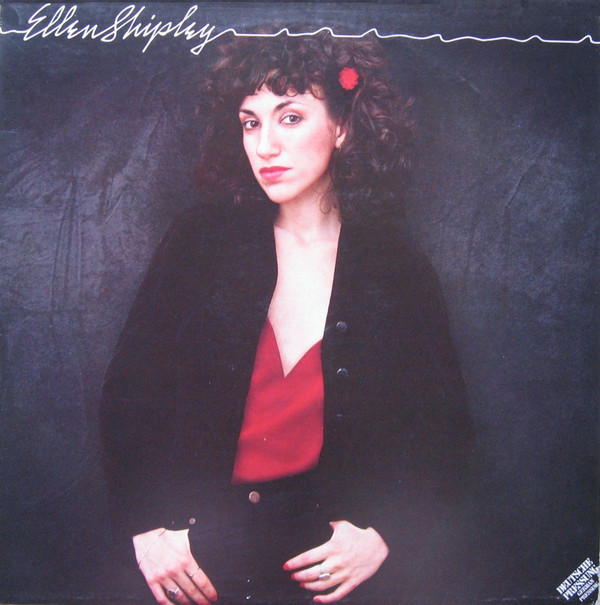 William Dart writing in Rip It Up noted her promo sheet was heavy with hyperbole, that she worked the same area as Foley, had some good songs (feminism on Man of the World, disillusionment on the breakout hit Heroes of Yesterday which Time described as "one of the best tunes on anyone's album this year") but he also wondered "whether Ms Shipley will ever be more than [a] promising debut".
Out of Brooklyn, Shipley had clocked up a lot of interesting miles before that debut released when she was 30.
She grew up loving the girl groups (Chiffons, Shirelles, Crystals and Ronettes), had a cabaret license to perform at 16, by the Seventies felt marginalized in the male dominated world of cock-rock so headed into theatre, a trip to South Africa saw her deported for speaking out against apartheid, she married and divorced, formed a folk-rock duo then went out on her own, worked as a receptionist in a Manhattan studio, was encouraged to perform again by Bud Ellison – the pianist for Labelle – and started writing and performing her own songs.
Demos were made, tapes circulated and Mottola – before he became The Tommy Mottola of Sony Music-Mariah Carey-Shakira etc fame – came on board convinced she had it in her to be a tough rock'n'roller.
"My tapes were mild compared to the stuff I was doing live . . .When other people came and saw me live they couldn't deal with me a lot of times," she said.
"Tommy saw me live and flipped out. He said, 'The tape is shit, you're a rock'n'roll performer'."
So then came this debut album pulled at random from our shelves for consideration, with the tracks listed on the cover annoyingly in a different running order on the record.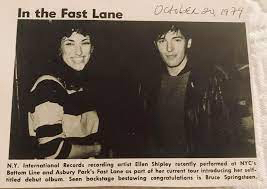 Very much an album of its period, Ellen Shipley – all her own songs or co-writes with producer/arranger Ralph Schuckett (who became her husband, they divorced in 2014), Rick Derringer among the guitarists – is processed rock'n'roll with a touch of New Wave pop to make it more commercial.
So Shipley rarely lets go like Joan Jett or nails down the pure radio-friendly pop of Blondie. And there's not enough distinctive about her voice, although you can hear something in her songwriting despite it being of its time.
The best is certainly the desperate sounding Good Thing Goin' punctuated by horns and organ (a kind of Young Rascals with a girl group twist), Little Sister is a decent enough slice of heroic rock and Heroes of Yesterday which gets close to the melodrama of Springsteen at this time with echoes of that classic Spector/Crystals style and lyrics about those better days of some mythical past where there were street heroes in the boroughs on NYC.
The album didn't tip Shipley into being a contender but she continued to release albums until she hooked up with writer/arranger Rick Nowels who had earlier reconnected with a teenage friend called Stevie Nicks and ended up writing and producing for her Rock A Little album in 85.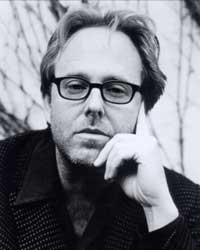 The success of that association lead him to writing and producing for Belinda Carlisle's '88 album Heaven on Earth for which he got other writers on board, among them Diane Warren and Shipley.
And for Shipley a new career opened up. Her songs were performed by Laura Branigan, Oleta Adams, Jennifer Rush, Kim Wilde, Anita Baker, Dionne Warwick, Faith Hill, Midge Ure, Divinyls, Tiffany and of course Belinda Carlisle.
"I had 27 worldwide top 10 hits with Belinda in the first two years I wrote for her, " she said in 2016.
"Now, I could have gone back to being a starving artist but this was the path I was destined to take and I became a songwriter. I was nominated for Grammys and won tons of awards.
"I went to concerts and heard people sing my songs.
"I walked in Central Park one day and there was a little boy and girl holding hands walking in front of me they were singing Heaven Is A Place On Earth. Could I have asked for anything greater than that moment?
"And that has been my life for almost 30 years. And until the songwriter world fell apart, I was content, grateful, joyful and inspired in my life."
Right up until, as she said, everything fell away: there was no money in writing or even in radio play . . . and that was even before Spotify.
And she was very pissed off when she sent off a flurry of messages in 2009.
"Funny how they paid my song writing partner two-three times as much as they have paid me for co-writing the songs in question," she wrote.
"Maybe he's cuter. Maybe he's better at this game".
It was a game Ellen Shipley played for a very long time, sometimes unsuccessfully but sometimes as high as a songwriter could fly.
.
This album is not on Spotify but others are.
.
Elsewhere occasionally revisits albums -- classics sometimes, but more often oddities or overlooked albums by major artists -- and you can find a number of them starting here.