Graham Reid | | 1 min read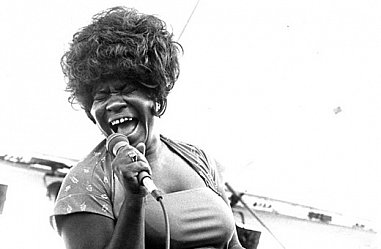 The story of the great Koko Taylor – the "Queen of the Blues" who died in 2009, age 80 – is also the story of the blues: born poor in the South, migrated to the North and when in Chicago plugged in and got rowdy.
Taylor who arrived in Chicago when she was 18, as she told Elsewhere in a wide-ranging interview in 1988, was spotted by Willie Dixon and she cut her classic version of Dixon's Wang Dang Doodle (which Howlin' Wolf had previously recorded).
It became one of her concert and album staples, and it closes this album pulled from the shelves at random for consideration.
Taylor, who inevitably ended up on Alligator although my copy of this is licensed to the UK label Sonet, sang gospel in Memphis before heading out for Chicago however her audience was increasingly more international than local.
But her influence was profound: Janis Joplin, Shemekia Copeland and Bonnie Raitt among her admirers.
It would be fair to say few of her albums are consistently great, and this one is no exception.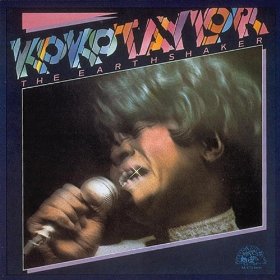 It gets away in fine party-time form with Let The Good Times Roll and Spoonful but her range, while always raw and impressive, isn't much suited to some of the other material (Cut You Loose) and it's over to the seven-piece band – which includes pianist Pinetop Perkins – to carry the songs.
I'm a Man gets flipped for a gritty I'm A Woman and Taylor lives up to the album title and her reputation as a serious blues belter (You Can Have My Husband But Please Don't Mess With My Man).
And Wang Dang Doodle with its catalogue of street characters is still a terrific song, here with guitarists Johnny B Moore and Sammy Lawhorn getting some time to shine.
As the anonymous liner note writer observes, "Koko's music is pure, unabashed bar music. It's perfect for just plain getting drunk and getting down. It's music that can reach down inside and shake you out of even the deepest depression."
For about two thirds of this album that is true.
.
You can hear this album on Spotify here
.
Elsewhere occasionally revisits albums -- classics sometimes, but more often oddities or overlooked albums, a few by major artists -- and you can find a number of them starting here.