Graham Reid | | 2 min read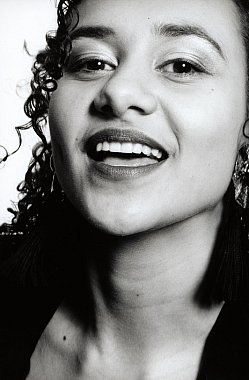 Ngaire Fuata was a brief but bright comet across New Zealand radio in the early Nineties, as much on the strength of some canny song choices by her producers as for her gently soulful voice.
Her producers (and sometimes songwriters) were Simon Lynch and Tony T (Tony Nogotautama) who recorded this sole Ngaire album at the Lab in Auckland.
Their funky and percussive programmed rhythms – which they deployed as D-Faction on a number of singles, many of them covers – were ideally suited to her first single, a cover of the famous Lulu song To Sir With Love (with the Commodores' bassist Ronald La Praed on hand) which went to number 12 on the New Zealand charts in 1967 . . . which meant it had a strong recognition factor for radio programmers.
With ample airplay and smart promotion Ngaire's version topped the New Zealand charts in '90 so an album was inevitable, although Ngaire herself never thought of a serious music career ahead of her.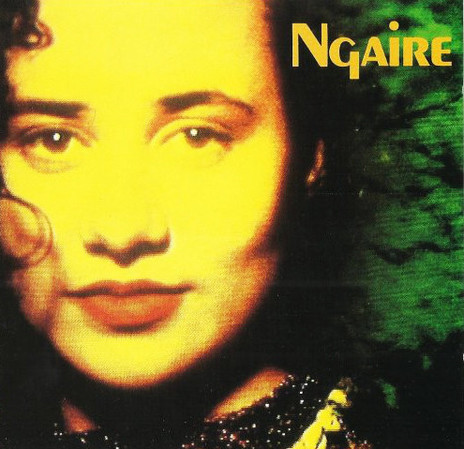 The album opens with the second single, the rather more problematic cover of Dusty Springfield's hit Son of a Preacher Man (do we see a pattern emerging?). While it was successful the sensual soul of the original was beyond Ngaire's emotional range. It's a decent enough version but largely gets by on its familiarity and the Lynch-Tony T bottom-end thump.
The immediate standout among the 10 songs was her cover of Ardijah's When the Feeling is Gone (more archetypal programming, Lynch and Tony T were Ardijah alumni) where she stands front and centre with a stronger and more persuasively soulful delivery.
With hip-hop on the rise there is a rap sequence on Lynch's dancefloor-punch Make Up Your Mind but the aggressive Attitude – co-written by Lynch and Murray Cammick on whose Southside label the album appeared – comes with searing guitar by Dave Bridgeman . . . and session guitarist Martin Winch plays on the subtle Lynch-penned I'm Naming Names (as does saxophonist Walter Bianco) which also counts among the best here.
Her mainstream ballad voice – with a touch of Michael Jackson melodicism – is heard on Lynch's Turn It Around, Give Me Chance (she gets a writing co-credit with Lynch) and Cruel Time written by Th' Dudes' bassist Les White with Lynch.
With You Got Everything at the end also more lowkey, Ngaire peters out in its closing overs, the album playing its aces on the first side. A juggling of the running order might have meant it doesn't feel like the hits . . . and some other songs.
A pity, because You Got Everything deserved a higher placement.
Engineered by Mark (Straw People) Tierney, Ngaire's album – pulled from the shelves at random for consideration – stands as an interesting and often enjoyable frozen moment from a crossover period in New Zealand soul-pop and in Ngaire's brief music career . . . which she left for long and valued work in television production.
.
You can hear this album -- with a different running order, extra tracks and two club mixes -- at Spotify here.
.
Elsewhere occasionally revisits albums -- classics sometimes, but more often oddities or overlooked albums by major artists -- and you can find a number of them starting here.