Graham Reid | | <1 min read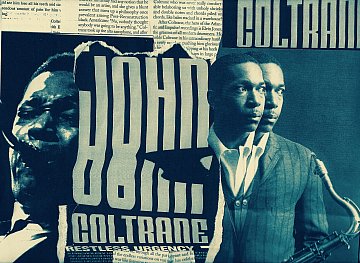 Any album by John Coltrane is worth taking the time to respond to, and not just in an aural way.
The truest response to any work of art is to create another. Is it not?
And even if your response is weak in the comparison at least you responded in kind.
This is weak.
But what visual work could ever convey the emotional depth, technical proficiency and thoughtful dimensions of John Coltrane's music?
Let alone for an album which, until 2018, no one knew existed.
This was less "art" than just an image to throw attention on this article.
For other Art by Elsewhere go here.