Graham Reid | | <1 min read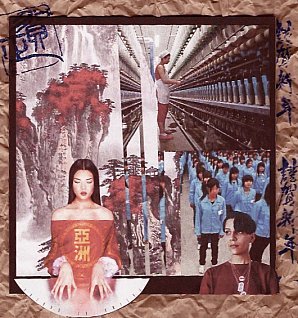 When I first heard Fatima al Qadiri in 2017 I was thinking of how the music industry (or at least the PR arm of it) tries to get cut-through into the increasingly short-term atention span of the media ... and maybe by extension the people who actually might listen and buy the "product".
Especially in the category of "world music".
This woman -- born in Senegal, raised in Kuwait, graduating in NYC as a multi-media arts practioner and more after that -- struck me as way, way beyond any convenient pigeon-holing.
And she drew her ideas from UK grime and China and even further afield.
So, go figure!
Because there was such a "chinoiserie" element to the album I was writing about I defaulted to that. My art tried to reflect art Vs commodification, the traditional Vs the industrial with reference to China in the 21st century.
I called her album "post-world music".
My article about all of that input/output, questioning of categories (I start with New Zealand's Aaradhna before probing world music) and marketing etc is here.
.
For other Art by Elsewhere go here.