Graham Reid | | 1 min read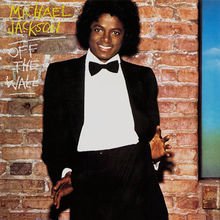 Michael Jackson has been dead for over a year now -- almost 18 months in fact -- and the marketing rolls on: there will be a new album (entitled Michael) on December 14 2010 and you can read the details here.
But while we now expect such posthumous things from our dead musicians, there's also a place for simply looking back at what once was and taking it for what it meant at the time, the music as the music it was, how it sounded.
It's hard to go back to Jackson's peak period of Off the Wall and Thriller, ridding yourself of the baggage of his death and the merchandising/grief circus etc which followed -- but if you do these two albums still sounds absolutely extraordinary. Jackson and producer Quincy Jones were on top of their respective games and they realigned the co-ordinates of pop and dance music, rock and pop, black and white.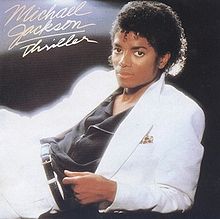 And of course, not incidentally, videos for the MTV generation.
And dance moves.
To note the terrific songs across these two albums is to list almost every track -- Don't Stop 'Til You Get Enough, Rock With You, Get on the Floor, She's Out of My Life on Off the Wall; Wanna Be Startin' Somethin', The Girl is Mine, Thriller, Beat It, Billy Jean, Human Nature off Thriller.
Together these albums have sold around 150 million copies -- which means you probably have one or the other, if not both.
If you for some reason have neither they are not just significant, but bloody good.
You could analyse them in terms of production, sociological significance, crossover methodology and so on.
You could also just enjoy them for what they were: exceptional pop-rock dance albums by one of the great artists of the late 20th century.
He might have been mad, sad, misunderstood or whatever else you want to think about him, but you can't deny this: he was a great entertainer.

These two albums are paired (and they come with brief commentaries after their running time by Jackson and Jones and others) for the remarkably low $13 at JB Hi-Fi stores here.
And any way you choose to think of it, that is a Bargain Buy for two classic albums.