Graham Reid | | <1 min read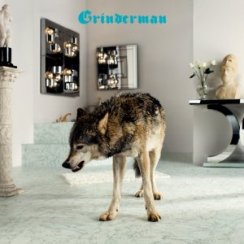 Nick Cave has been very clear that Grinderman is not some side-project from the Bad Seeds, but nor is it a sort-of-solo-project-with-pals or an extension of the early Bad Seeds' darkly malevolent work.
It might be angry, blues-based and gloom-laden, but it also isn't a parody.
It is . . . Grinderman.
And to prove it, after their crazed, funny, sometimes scary debut album, they came back with this installment which pushed their boundaries even further.
This album got a major review here on release so we needn't go down that unlit alley which leads to the midnight forest again . . . just to note why it has suddenly appeared at Elsewhere again.

Well, at $10 from JB Hi-Fi stores here, it is this week's loud, raw and white-knuckle Bargain Buy.