Graham Reid | | <1 min read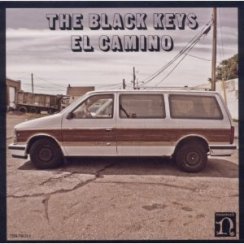 Given this album was in the Best of Elsewhere 2011 list (see here for the full list . . . and here for this album) -- and in fact every decent best of the year countback -- it is hard to deny it should be in any sensible music collection which errs towards to noisy.
One of the chief features of the album is its cuisinart approach to rock and blues: it cheerfully throws T.Rex, the Glitter Band and cheap pop into the blender alongside buzzy blues guitar and psychedelic stroppiness.
So it was not just rocking but it was fun.
Still is.
Will be for a long time.

And . . . at just $15 at JB Hi-Fi stores here that has got to make this one this week's Bargain Buy . . . and the one to pick up on the weekend.