Graham Reid | | 6 min read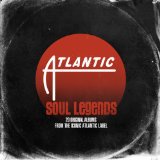 Now here's a bargain worth banging on about.
As regular followers of Elsewhere's Bargain Buy pages knows, there are cheap albums to be had if you just look around, single discs for $10, double discs and five CD sets for just $20.

Those are bargains to be had at JB Hi-Fi. This week's recommendation is a more expensive bargain -- a set for $100 -- but hold on and do the maths.
This is one of the those feel the quality, feel the width bargains because the Atlantic Soul Legends box set contains 20 albums -- two-zero -- by the original artists in replica sleeves and packaged up in a cleverly distressed-looking box ("Yeah, had it for years actually") . . . and comes with an explanatory booklet of the artists and the albums.
And what artists! What albums!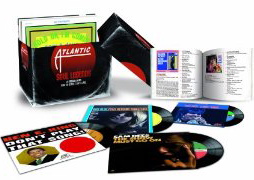 The full list is below but do the simple division and these albums -- many of them genuine classics, others waiting to be discovered -- work out to just $5 apiece.
Let's tick off the classics first: the great Otis Redding album Otis Blue (which includes his versions of Respect, Change is Gonna Come, I've Been Loving You Too Long, Satisfaction and You Don't Miss Your Water); Aretha Franklin's Lady Soul (Chain of Fools, People get Ready, You Make Me Feel Like a Natural Woman and Since You've Been Gone); Booker T and the MG's cornerstone Green Onions; Ray Charles' What Did I Say; and Percy Sledge's When a Man Loves a Woman (with that famous title track, You're Pouring Water on a Drowning Man, Thief in the Night, You Fooled Me and others).
Right there is a swag of essential Sixties soul music.
Atlantic Records -- described by Robert Plant in the forthcoming Led Zeppelin film Celebration Day as the greatest label in the world -- had signed some of the best non-Motown soul singers of the time, and when it took over distribution of the Stax-Volt labels out of Memphis it cornered many of the top names in Southern soul like Otis, Sam and Dave, and William Bell.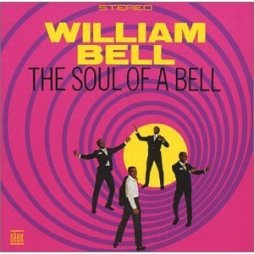 This box allows for discoveries (or re-discoveries) like the great William Bell with his The Soul of a Bell which kicks off with this quartet of genius: Everybody Loves a Winner, You Don't Miss Your Water (yes, he wrote it), Do Right Woman Do Right Man and I've Been Loving You Too Long.

Bell was one of the greatest singers of his -- and indeed any -- era (he has previously been mentioned at Elsewhere here) and coming from Memphis he frequent had a country tinge to his writing. But in recent years as time distills down eras to just a few names his is one which has been overshadowed.
As has been Arthur Conley's whose Sweet Soul Music -- the classic title track "do you like good music, that sweet soul music" and the litany of names checked -- he co-wrote with his mentor Otis Redding who produced this album and wrote the liner notes.
One of the names mentioned in Sweet Soul Music is Wilson Pickett (The Wicked Pickett) and his terrific In the Midnight Hour album is also in this box.
But wait, there is so much more.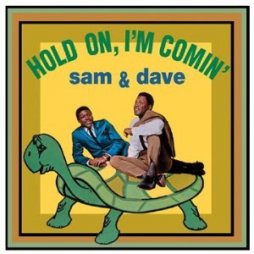 Sometimes you can get as much pleasure in the kitschy cover art as in the music.
Check out the deliciously awful cover of Sam and Dave's Hold On I'm Coming.
You'd have to guess the artist Ronnie Stoots was told to make it asexual as possible given how steamy that title track is.
Stoots, you succeeded. But not in a good way.
And having Eddie Floyd's excellent Knock on Wood album showing Eddie -- in a suit -- chopping at a tree with an axe was taking literalism just a bit too far. And the great gone-too-soon Donny Hathaway's cover for Everything is Everything -- Donnie and the kids playing ring-a-rosie -- looks like cheap family snaphot. Which it was, of course.
They seemed to pour everything into the music and the cover was an afterthought.
That said, there is pure menace in the half-shadow cover shot of Clarence Wheeler and the Enforcer's Doin' What We Wanna. One look at them and you don't doubt it.
Wheeler and the Enforcers are actually the odd one out here, a soul jazz band lead by saxophonist Wheeler who open with an eight minute take on Hey Jude which lets organist Sonny Burke play in the tune before the whirlwind hits.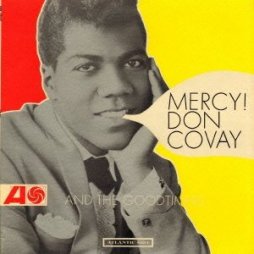 It might be the album you return to less often, but for $5 you've got it (and it includes the soul trip of Theme From Electric Surfboard and the street funk strut of Right On which features Cissy Houston among the vocal group declaiming the title).
One lesser-known name is Don Covay whose Mercy! album you will definitely come back to frequently.
Covay had a smooth but convincing delivery and old Stones fans might be surprised to learn it was he who wrote Mercy Mercy which they covered on their Out of Our Heads in '65.
Listening to Covay's version -- and even more so his I'll Be Satisfied -- you can hear why the young Jagger would have been drawn to it. Covay's vocal style was a clear template which Sir Mick copied.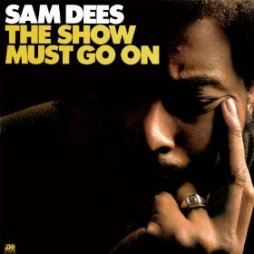 Also here for discovery is Sam Dees' The Show Must Go On from '75 which is right in that Curtis Mayfield-Marvin Gaye-Stevie Wonder lineage of street stories about rhe struggle/the pusherman/funk reality grooves.
It was long out of print and much sought after by anyone who heard even just slightest smidgen of it at some time.
The exceptional opening track Child of the Street bridges reality politics from the heroin soaked blocks of the mid Seventies but also manages a tripped-out vibe which almost makes the nod-off sound appealing.
It is an exceptional and largely forgotten (or more correctly, never known) album.
Dees is a soulman who has the tears behind the smile, and sees that in others.
But, as he says, the show must go . . . somewhere between Stax and Philly soul. Wonderful.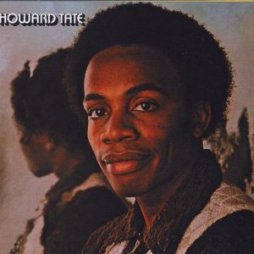 Then there's Howard Tate, even more unknown, who includes a raw version of Dylan's Girl of the North Country on his self-titled album in a sleeve you would pass by quickly.
But hold up . . . Tate essayed soul funk with a country edge even though he recorded in New York's Hit Factory (and had the likes of jazzman Richard Tee on his session). Check out his superb Keep Cool Don't Be a Fool for inner city desperation when your baby is out cheatin' . . .
And more.
Believe me it is one helluva collection if you can mention all these and leave out The Drifters' influential Under the Boardwalk album (Stones again, right?) which includes that classic title track as well as Up on the Roof and On Broadway. Then ther's Rufus Thomas' Walking the Dog album (who covered that? Everyone from Dr Feelgood to John Cale) and the Bar-Kays funked up and outta-gere Soukl Finger . . .
Jeez . . . .and Ben E King and Solomon Burke's If You Need Me . . . Oh and the Bar-Kay's whose Stax-Volt sound on their Soul Finger was midwifed by Booker T, Duck Dunn and Steve Cropper . . .

This exceptional, in fact essential, box of sweet soul music is available from JB Hi-Fi stores (locations are here) but you can also get it delivered post-free anywhere in New Zealand by going here.
And when you look at the full list of the contents below you can see why this is an exciting bargain buy . . .
THE 20 ORIGINAL ALBUMS FROM THE ICONIC ATLANTIC LABEL

1. RAY CHARLES - What'd I Say (1959, Mono, 10 Tracks, 30:10 minutes)
2. BOOKER T & THE M.G.s - Green Onions (1962, Mono, 12 Tracks, 35:17 minutes)
3. BEN E. KING - Don't Play That Song! (1962, Stereo, 12 Tracks, 29:10 minutes)
4. SOLOMON BURKE - If You Need Me (1963, Stereo, 12 Tracks, 30:12 minutes)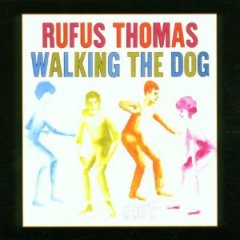 5. RUFUS THOMAS - Walking The Dog (1964, Stereo, 12 Tracks, 30:57 minutes)
6. THE DRIFTERS - Under The Boardwalk (1964, Stereo, 12 Tracks, 30:49 minutes)
7. DON COVAY and THE GOODTIMERS - Mercy! (1964, Stereo, 12 Tracks, 34:03 minutes)
8. OTIS REDDING - Otis Blue: Otis Redding Sings Soul (1965, Stereo 11 Tracks, 33:32 minutes)
9. WILSON PICKETT - In The Midnight Hour (1965, Stereo, 12 Tracks, 30:31 minutes)
10. PERCY SLEDGE - When A Man Loves A Woman (1966, Stereo, 11 Tracks, 29:06 minutes)
11. SAM & DAVE - Hold On, I'm Coming (1966, Stereo, 12 Tracks, 31:41 minutes)
12. BAR-KAYS - Soul Finger (1967, Stereo, 11 Tracks, 30:12 minutes)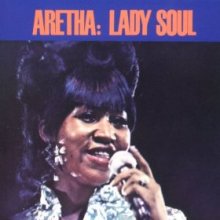 13. EDDIE FLOYD - Knock On Wood (1967, Stereo, 12 Tracks, 35:07 minutes)
14. ARTHUR CONLEY - Sweet Soul Music (1967, Stereo, 10 Tracks, 26:07 minutes)
15. WILLIAM BELL - The Soul Of A Bell (1967, Stereo, 11 Tracks, 32:55 minutes)
16. ARETHA FRANKLIN - Lady Soul (1968, Stereo, 10 Tracks, 30:04 minutes)
17. DONNY HATHAWAY - Everything Is Everything (1970, Stereo, 9 Tracks, 41:24 minutes)
18. CLARENCE WHEELER & THE ENFORCERS - Doin' What We Wanna (1970, Stereo, 7 Tracks, 40:22 minutes)
19. HOWARD TATE - Howard Tate (1972, Stereo, 12 Tracks, 35:09 minutes)
20. SAM DEES - The Show Must Go On (1975, Stereo, 10 Tracks, 35:19 minutes)