Graham Reid | | 1 min read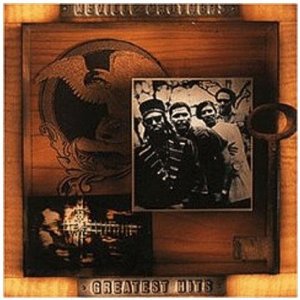 Everybody should have at least one Neville Brothers album at home to conjure up the spirit of Nawlins, but which one?
The Treacherous collection from '86 (possibly out of print, do a search, there was also a useful second volume) is the one which pulls together those crucial early years and you'd be wise to have Fiyo on the Bayou (from '81) and Yellow Moon ('89) close to hand.
But if you just want to nail down the familiar, then this 15 song collection pulls together all the mainframe songs from the late Eighties into the mid Nineties (a peak period for their wider acceptance) when they did moving and well chosen covers alongside originals.
So here you get the following: the title track from Yellow Moon; Aaron Neville keeping the vibrato in check for Randy Newman's Louisiana 1927; Brother John/Iko Iko; Sister Rosa; their covers of Steve Miller's Fly Like and Eagle, Bill Withers' Use Me and Leonard Cohen's Bird on a Wire; the more earthy Family Groove and My Blood . . . and Dylan's With God On Our Side.

These digitally remastered recordings (many from sessions by producer Daniel Lanois) came out some while ago . . . but if it is just a one-stop-Nevilles-shop you need then this'll certainly do the trick, mostly because it fine music and comes in at a ridiculously cheap $9.
The Neville Brothers' hits for less than $10? That's a stocking filler right there . . .
And another Bargain Buy from JB HiFi stores here.