Graham Reid | | <1 min read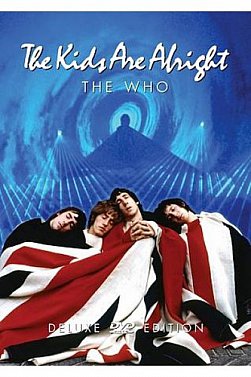 Elsewhere is of the very firm persuasion that some things should be compulsory. Nothing too outrageous . . . but Mad magazines free to every school child rather than bottled milk, shoes on aircraft and not bare feet, and that every aspiring musician should be made to watch the Who doco The Kids Are Alright.
As a documentary about the most important years of a very important band it is a strange and thrilling ride, perhaps because it messes with chronology and just throws you into the front row seat much of the time.
Great songs too, of course.
And not a little tragic: bassist John Entwhistle died over a decade ago and Keith Moon waaay back in '78 as the film was being edited.

So history, excitement, real characters and a terrific and influential soundtrack.
Compulsory and compulsive viewing .. and at just $13 from JB Hi-Fi stores here, that makes this our Bargain Buy tis week.
And every home should have one.