Graham Reid | | <1 min read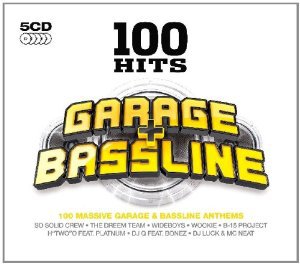 Those who know their garage and bassline better than Elsewhere -- and there will many, many in that category -- will doubtless pull this collection apart for its omissions.
But frankly 100 tracks across five CDs seems pretty substantial in its own right and there are certanly some name players here: So Solid Crew, Wideboy, Biblotek, DJ Luck and MC Neat, Bob Sinclar, Midnight Circus, some remixes by Proton, Delinnquent, MJ Cole and others . . .
So here's the collection to either throw on at a party or use to start exploring some of the names and sounds here.

And at just $30 -- from JB Hi-FI stores here -- for this much music and beats, that makes this our Bargain Buy which says "throw your hands in the air like you just don't care".
At that price you probably don't.