Graham Reid | | 1 min read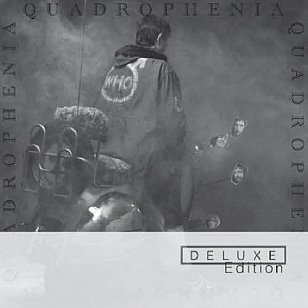 Some argue -- its creator Pete Townshend among them -- for the superiority of the Who's Quadrophenia over its predecessor Tommy.
Certainly it has a more coherent and grounded narrative, but -- and here's an unfasionable thing to consider -- Tommy had the hits.
Because it is such a quintessentially British story, it didn't travel quite as well as Tommy either. And perhaps its historical setting -- the world of young Mods in the early Sixties -- also had something to do with that too.
But there's no denying Quadrophenia as an impressive piece of work, and there are some outstanding songs on it, notably 5.15, The Real Me and Love Reign O'er Me.
Townshend has always been keen to allow fans an insight into his working method and years before we had CD reissues with extra tracks he was issueing his series of Scoop album (double vinyl) which had his home recordings.

This expanded reissue of Quadrophenia comes with his demos and they are impressive, even when he sings those vocally challenging parts which Roger Daltry would do in the Who.
And at just $10 at JB Hi-Fi stores here, that makes this a highly recommended addition to your collection.
Just $10? "I call that a bargain, the best I ever had".