Graham Reid | | <1 min read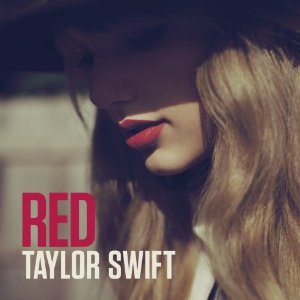 Having seen Taylor Swift at Auckland's Vector Arena about 18 months ago (and going in know maybe one of her songs and far too much about her "private life") this Bargain Buy recommendation comes with admiration for her writing smarts.
Her Red show was spectacularly good in terms of staging, her contact with the audienc and how she kept the costume changes fast and the momentum going.
So a great Swift pop show, and the album which it was built around is equally clever as she gently eases towards power pop, some hip-hop beats, guitar-jangle, a bare reference to country and stadium-shaped Middle American pop.
It is also rather filled with hits (the title track, I Knew You Were Trouble, The Lucky One which is a bit obvious, and the anthemic and empowering We Are Never Ever Getting Back Together). Such filler as there is among the 16 tracks passes by quickly.

So why is this a Bargain Buy?
Because at JB Hi-Fi stores (here) right now it is just $13 and that's a very good deal on an album that is shamelessly enjoyable pop, with choruses and hooks.