Graham Reid | | 1 min read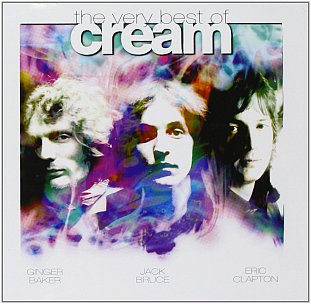 When the great bass player Jack Bruce died a fortnight ago his life was sadly, but inevitably in these days of tweets and soundbites, reduced to just the few years he was with Cream.
That he had quite a brilliant jazz career (with the likes of Carla Bley, check out his extensive catalogue on the CMP label in the Nineties), innovative solo albums (Harmony Row from '71 is especially recommended) and even often overlooked projects like BBM -- with former Cream drummer Ginger Baker and guitarist Gary Moore -- all seemed to have been ignored by the mainstream media.
There's an interesting archival interview with Bruce here from the mid Nineties talking about the Cream legacy and BBM.
But, to be honest, if you were going to expect people to be interested in his passing -- if not his career -- then it's hard to go past Cream . . . as I found when discussing him with some people in their early 20s who, understandably, had never heard of them.
So here -- for parents or grandparents to give to young musicians in the family, or for people to discover for themselves -- is the budget-price entry into the world of Cream.
It is exactly what it says on the box . . . 20 career-covering songs from Wrapping Paper and I Feel Free through key tracks from their debut album Fresh Cream (NSU, Sweet Wine, I'm So Glad and Spoonful) then the "hits" (Strange Brew, Sunshine of Your Love, Tales of Brave Ulysses, White Room, Sitting on Top of the World) and on to Crossroads (short version), Anyone for Tennis and Badge. Plus other key tracks.
It might not make anyone leap into Bruce's extensive solo career, but it is certainly one to have in the car or just flick in front of a musically curious young person.

And you can afford to get one for them and one for you: it is just $10 at JB Hi Fi stores here. Pick up the Tom Petty and the Heartbreakers Greatest Hits (same price) while you are at it.
It's the sort of driving music that makes you take the long way home.