Graham Reid | | 1 min read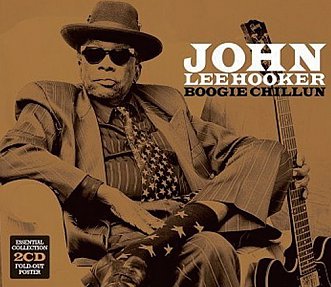 Anyone who still doubts the truth of the Muddy Waters song The Blues Had a Baby And They Named It Rock And Roll need only look at this double CD collection.
Among the 50 songs are titles which became the proving ground for dozens of artists, notably in the British Blues Boom of the early Sixties: Dimples, Boom Boom, One Bourbon One Scotch One Beer, It Serves Me Right to Suffer . . .
What songs weren't covered by the likes of the Animals, Them, the Kinks and others were adopted and adapted by Van Morrison, Led Zeppelin and hard rock bands in the Seventies.
The very young Bob Dylan opened for Hooker on his [Dylan's] first gig in New York and almost up until his death in 2001 at age 83 he was still recording, albeit intermittently. His active career spanned seven decades and took him from lowlife bars to appearing in the Blues Brothers movie, from Mississippi to festival halls around the world.
His was a life of constant reinvention (he was variously Birmingham Sam, the Boogie Man, the Healer, the Hook and so on) but also of consistency in his playing style which worked over a low droning groove and a simple guitar riff..
This excellent, broadly chronological compilation -- with liner notes and a fold-out poster -- goes from his first successful recordings (Dimples, the title track) in '59 through to a live version of Crawlin' Kingsnake recorded in Chicago in '77.
John Lee Hooker was one of the giants of the blues whose work filtered into rock, and here is the evidence to support his case.

And at just $15 from JB Hi-Fi stores here it is a highly recommended Bargain Buy.
There is more at Elsewhere about John Lee Hooker including an archive interview here.