Graham Reid | | <1 min read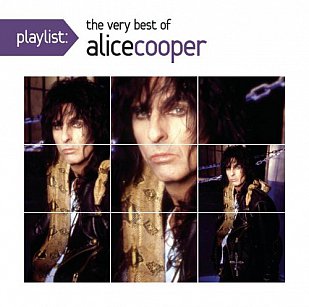 Although this 14-song collection falls far short of its title -- classics like I'm Eighteen, Billion Dollar Babies, School's Out and No More Mr Nice Guy are all live versions from his '95 album Classicks -- this does at least cover some pretty decent territory, albeit drawn from a fairly narrow period.
Opening with Feed My Frankenstein (co-written with Zodiac Mindwarp) and House of Fire (co-written with Desmond Child and Joan Jett) this covers bits and pieces from his late Eighties/early Nineties and includes a few cornerstone songs (Poison, Lost in America, the epic if too clean rock-pop of Sideshow) alongside those live versions . . . and a live Only Women Bleed, also from Classicks.
The Classicks count is so high you might as well go for that if you want to hear those songs delivered that way. Me, I prefer the early studio versions over bludgeoning stadium-shaped treatments.

But the advantage of this concise collection is that at the price you can just pick one up for the car and play it loud at the traffic lights or fist-pump on the open road.
It's just $7 at JB Hi-Fi Stores here and that is a bargain of enjoyable, often cartoon-like shock-rock.