Graham Reid | | 1 min read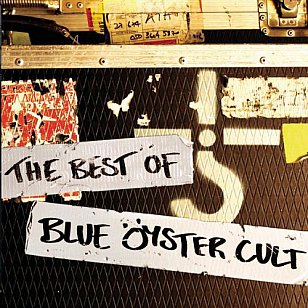 There are some bands and artists which are an obsession for some and go right by others. Recently I met a guy who had everything that Todd Rundgren had ever done and I felt slightly ashamed that I only had about a dozen albums and maybe 15 CDs.
This guy had a Wall of Todd.
I suspect Blue Oyster Cult -- who exist on the tightrope between hard rock and concise prog -- are one of those bands too. You can live an enjoyable life without ever having heard a note, but for others they were "their" band in the Seventies and early Eighties.
If casual listeners know them for anything at all it is their dreamy death-acceptance (Don't Fear) The Reaper from '76 which opens this 15 song collection in its five minute album version. New Zealand's Mutton BIrds covered it for the film soundtrack The Frighteners.
Over the decades and through some changing line-ups BOC have soldiered on and there are certainly no shortage of variations on Greatest Hits/Best of compilations, most of which include Burnin' For You (sort of Reaper-meets-Kansas), the grunty Cities on Flame with Rock and Roll, Godzilla, Astonomy, Goin' Through the Motions . . .
All of those are here along with the live RU Ready 2 Rock (which is about as original as the title suggests) and so as a primer on BOC this is highly serviceable.

Its chief attraction is the entry price, just a mere $8 from JB HiFi stores here.
Said it before and will say it again, many of these Bargain Buy suggestions make ideal car listening. With this one just as you get to the on-ramp at the start of a long motorway drive cue up track six -- Stairway to the Stars -- and drive like it's 1975.