Graham Reid | | 1 min read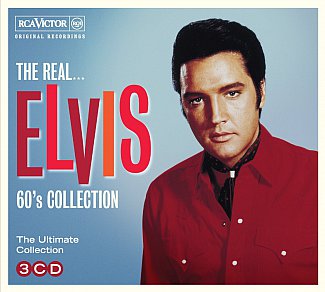 Although there is no shortage of Elvis Presley collections in the world -- indeed we've featured a few at the Bargain Buy in the past -- this one comes highly recommended for a couple of reasons.
Too many people are quick to dismiss most of Elvis' catalogue in the Sixties because it was cluttered with knocked-off soundtracks songs . . . and it is rather hard to get excited about songs like The Fort Lauderdale Chamber of Commerce (from Girl Happy) or Yoga is as Yoga Does (from Easy Come Easy Go).
But this was also the decade in which Elvis mastered the pop idiom after introducing the world to rock'n'roll in the Fifties. So take out those many lesser tracks from his films and you can easily get a fine triple CD collection like this.
Here are great songs like Return to Sender, Follow That Dream, Suspicion, Viva Las Vegas, Big Boss Man, Lawdy Miss Clawdy, Reconsider Baby, Guitar Man, In the Ghetto, Gentle on My Mind, Suspicious Minds, US Male, Long Black Limousine, Stranger in My Own Home Town . . .
And many that probably went past most people like From a Jack to a King, Gonna Get Back Home Somehow, Long Lonely Highway, You Don't Know Me . . .

So here are 49 well chosen Elvis songs across three discs . . . and the other reason this one recommends itself is because it is just $10 at JB HiFi stores here.
Good one.