Graham Reid | | <1 min read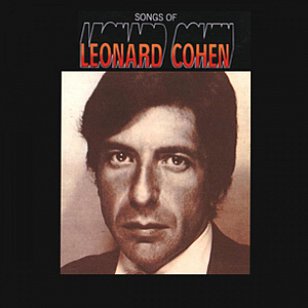 Given his cheerful stage demeanor these days it's a bit hard to reconcile Leonard Cohen with the man who was once referred to as Laughing Len or The One Man Joy Division on account of his serious, sometimes glum and melancholy songs.
That reputation was largely based on his first albums, and especially this lovely debut from '67 which contains his classics So Long Marianne, Suzanne, Hey That's No Way to Say Goodbye and The Sisters of Mercy.
It's a collection of songs which have an understated tunefulness and a timeless quality, and really sounded like nothing else at the time.
And it still stands up.
Which is one reason we bring it to your attention.

The other is that it is just $10 at JB HiFi stores here.
That's cheap for a classic.