Graham Reid | | 1 min read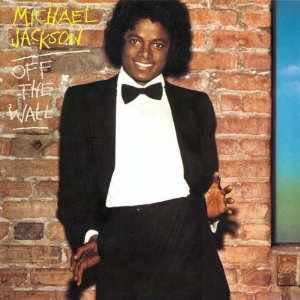 Although Thriller was the bigger album (about 60 million sold), Off the Wall (with a paltry 20 million or so) is just a whole lot more danceable fun.
It contained the dancefloor fillers Don't Stop 'Til You Get Enough and Rock With You (the double-whammy openers), built a bridge btween Motown soul, slick r'n'b and disco (Working Day and Night and Get on the Floor, the two following tracks, and Burn This Disco Out at the very end) and also found Jackson at his early best as a ballad singer (Girlfriend and She's Out of My Life) before the vocal affectations took over.
Yes, Thriller was a monster and crossed over to rock, but there's something less calculated (that's relative of course, it ws just as calculated as any solo Jackson album) and more joyous about Off the Wall.
On the expanded edition of 2001 you can hear Jackson working out Don't Stop over a terrific guitar and bass line, but the fattened-up single brings in those archetypal disco strings and pushes it in another direction . . . right into your ears.
After this it always seemed Jackson was trying so hard to top his own sales that some of the pleasure principle was sidelined.
Look at him on the cover: He was a handsome young man who, recognisably, had been that little black kid in the Jackson 5.
How quickly all that changed.
You don't need to go for the expanded editon of Off the Wall (how many times would you listen to snippets of producer Quincy Jones talking?) but simply get a copy of the original album.

And that is both easy and cheap because it is now just $10 at JB Hi-Fi stores here.
Every home should have one. It'll get you onto the dancefloor, even if it is just sliding around in your socks on the kitchen lino.
There is more about Michael Jackson at Elsewhere starting here.