Graham Reid | | 1 min read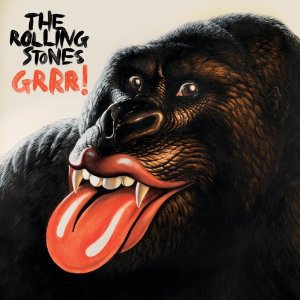 With the Rolling Stones promising (threatening?) a new album -- their first since A Bigger Bang in '05 -- it's maybe timely to look back at their catalogue courtesy of this triple CD collection which opens with their first single Come On (their cover of the Chuck Berry song, from '63) and Not Fade Away (their cover of Buddy Holly from '64) -- it unfortuntely but understandably ignores their second single, their terrifically dirty take on the Beatles' I Want To Be Your Man -- then moves through their early and classic originals (The Last Time, Satisfaction, Paint It Black etc).
The second disc picks up the end of the Sixties and into the early Seventies (Jumpin' Jack Flash, Honky Tonk Woman, Sympathy for the Devil, Gimme Shelter and on to Tumbing Dice, Heartbreaker and It's Only Rock'n'roll).
All classic stuff.
The third disc is a more judicious (that is, less inclusive) selection from their rather more patchy career thereafter but ends with the more recently recorded Doom and Gloom (excellent) and One More Shot (Hmmm).
This is a shedload of Stones -- 50 tracks, on release in 2012 to cash in on the 50th anniversary of their first gigs -- and most of these are very strong songs, and the thick end are genuine classics.
We've pointed to it previously when it was first released because it was pretty cheap back then.

Now it is even cheaper. Just $20 at JB Hi-Fi stores here.
Do the maths, it's cheaper than downloading.
It's one for the car.
Or, as we said previously, one for a young person in your orbit who nees to hear what the fuss over these wrinkly old men was all about.
That young person (or you) might also like to look here for Elsewhere's coverage of the Rolling Stones' career which includes interviews, overs and many reviews. And some unusual songs from their catalogue pulled out for inspection.